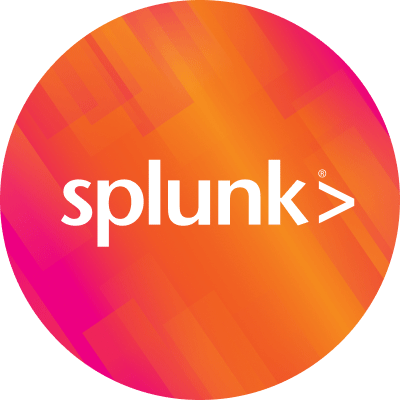 By Splunk March 05, 2014
We're very excited to announce the alliance between Splunk and Tableau Software that extends machine data insights to Tableau users. As part of a joint technology investment, the latest version of Tableau software (8.1.4) includes Splunk Enterprise as a native data source using Splunk's recently launched ODBC driver. The integration provides Tableau users direct access to saved searches within Splunk Enterprise 6 from Tableau Desktop and Tableau Server, using Splunk's new ODBC driver, for further data exploration and visualization.
The joint investment supports the following needs:
• Makes it easier for Tableau users to gain machine data insights – Business users who are more familiar with Tableau can now explore machine data from Splunk Enterprise, enabling new business insights from a rapidly growing class of data that previously was difficult to access and harness.
• Familiar visualizations and analytics – Tableau users can leverage familiar interactive visual analytics capabilities to gain new insights from machine data in Splunk Enterprise. These capabilities are complementary to the real-time and historical visualizations and analytics across large data sets in Splunk Enterprise.
• Correlate machine data with other structured data – The integration enables users to correlate, analyze, and visualize machine data with other structured data for advanced business analytics.
How does the integration work?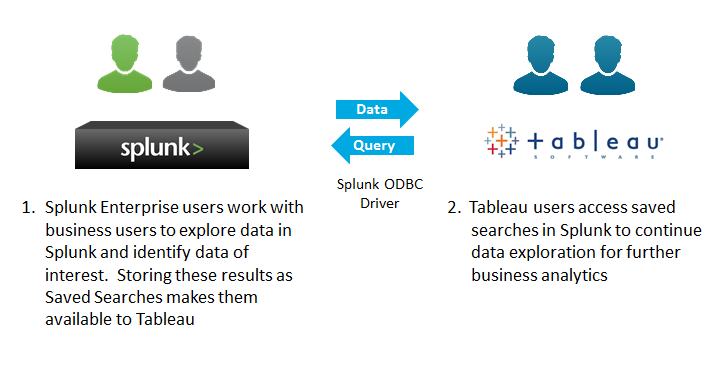 Watch a video that shows off the integration capabilities at – http://www.youtube.com/watch?v=8sJhc8RDZWE&feature=youtu.be
More details on the integration can be found in the following blogs –
http://www.tableausoftware.com/about/blog/2014/3/tableau-splunk-partnership
http://blogs.splunk.com/2014/01/29/announcing-splunk-odbc-driver/
Download the ODBC Driver today for free and open up a whole new world of machine data to all your users.
----------------------------------------------------
Thanks!
Sharad Kylasam