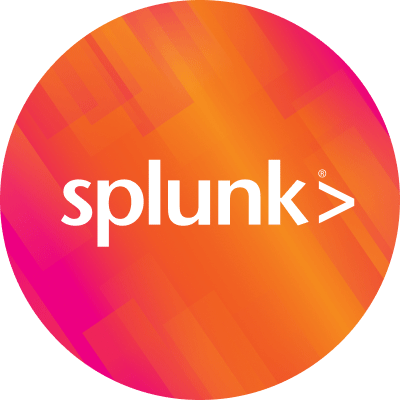 By Splunk December 10, 2014
Cisco Application Centric Infrastructure (ACI) delivers a holistic architecture that closely links the provisioning of data center networks with the applications running over those networks. The Cisco ACI for Splunk Enterprise App, created in collaboration between Splunk, Cisco, and our joint partner Crest Data Systems, enables users to centrally view operational health of their entire ACI environment, and the underlying entities in real-time. Operators can quickly correlate data from Cisco ACI with data from storage resources, operating systems, applications, and more for enterprise-wide visibility. Anomaly and error detection has never been easier.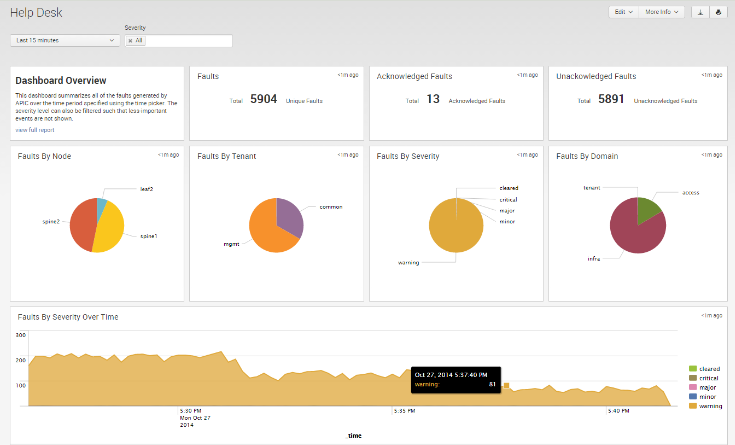 Tracks key metrics such as health scores of all ACI entities including the APIC, fabric, tenants, end-point groups. The add-on also includes VMware correlation for deeper visibility into virtual infrastructures.
For complex multi-tenant deployments, the app accelerates troubleshooting leveraging the rich networking data tagged to the application from APIC to provide customized views per user: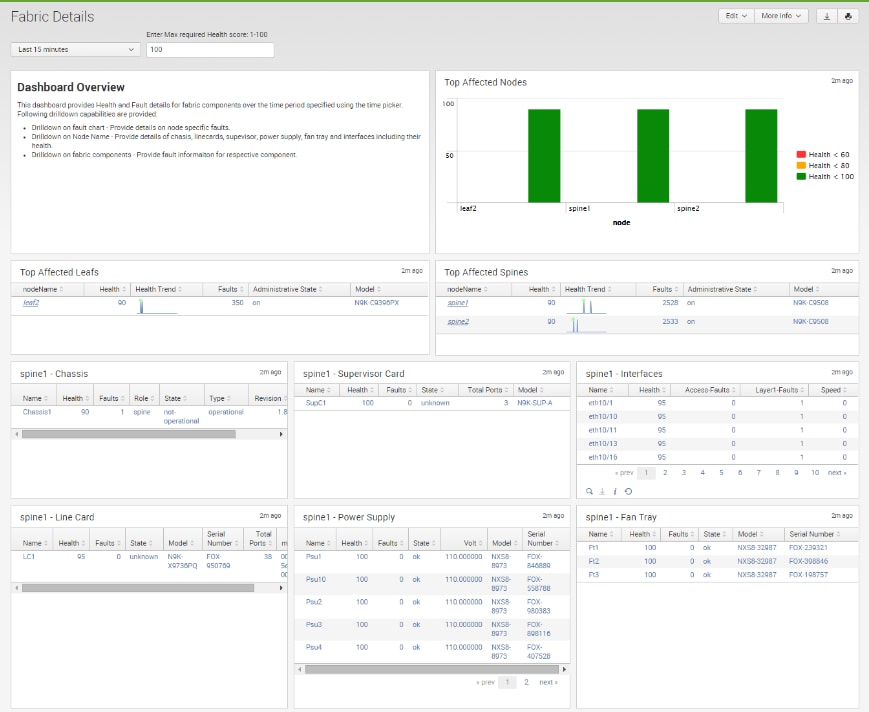 For complex multi-tenant deployments, admin role visibility accelerates troubleshooting:
Helpdesk admin can quickly determine which tenant or application or Leaf and port are degraded and then escalate a ticket to Tenant or Fabric admin as appropriate.
Tenant admin can drill down by tenant and focus on a specific application to view health by bridge domains, applications and context.
Fabric admin can view node and port level health and faults including leaf & spine visibility with the ability to isolate by a specific leaf and drill down by chassis, line card, fabric card, etc.
Additionally a Cisco Nexus 9k for Splunk Enterprise App for Nexus 9000 is available for switches running in NX-OS mode. Each of these apps are free to download today atat apps.splunk.com.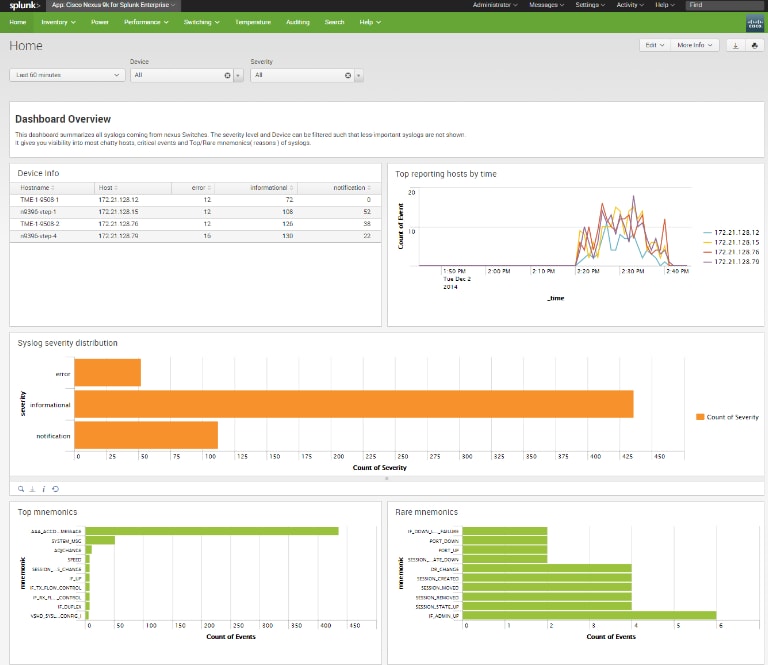 ----------------------------------------------------
Thanks!
Dennis Bourg