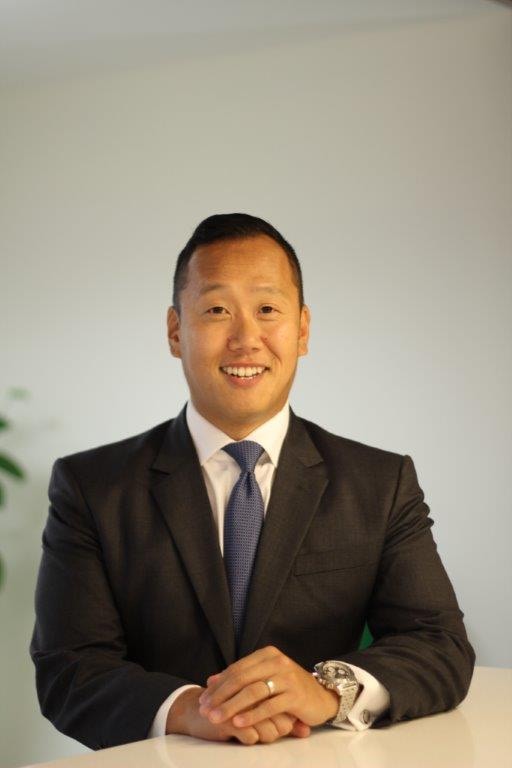 By Goh Hattori January 18, 2019
As International Recruiting Director, I lead the team that's charged with building out Splunk's workforce in APAC. Here, I share my experience at Splunk, what kind of candidates we look for and what you can expect in our APAC locations!
What client groups do you support?
I support client groups across the Go-to-Market functions, from sales to presales, professional services, customer success, G&A and product engineering. Pretty much the whole gamut—I don't think there's an area we don't recruit for.
The Asia Pacific region includes Japan, Greater China (PRC, Hong Kong and Taiwan), Korea, Australia and New Zealand, and South Asia, which includes Southeast Asia and India.
What are the roles you frequently most recruit for in the client group you support?
Right now, close to 75-80% of the roles we recruit for are Go-to-Market; so mostly client-facing roles which includes—but isn't limited to—sales, presales, professional services, customer success, etc.
Do any of your client groups work remote? In which offices are your client groups located?
99.9% of our team work in offices within the above mentioned regions, which include our larger offices in Shanghai, Tokyo, Sydney, Melbourne and Hong Kong, but also Brisbane, Canberra, Kuala Lumpur, Singapore, Wellington, Auckland and Beijing (just to name a few).
Looking back, what was the most notable change and/or accomplishment the client group experienced? Any projections about future growth or change?
At Splunk—like most companies our size experiencing accelerated growth—we've been maturing and transforming over the years as an organization, going from being product-led to a more solution/business-outcome driven Go-to-Market team. As a result of this exciting transformation and the growth within the region, the type of people and success profile we look for to meet the demands of our business across multiple different markets continues to evolve as well.
Therefore, it's important that the Talent Acquisition team is fluent and up-to-date on our business strategy and objectives, both for now and for our mid to long-term since the future is key to our success.
What attributes does your client group look for when hiring talent? How can a candidate be successful in his or her interview?
A growth mindset is certainly something that all the recruiters are interviewing for. One should always be looking to improve considering the speed of growth and change we're experiencing at Splunk.
Self and cultural awareness is also important. Self-awareness is very key of course, but cultural awareness is certainly something we look for in APAC. On a day-to-day basis, a lot of our employees engage with multilingual and multicultural environments. For example, Splunkers in Singapore cover ASEAN and India—in ASEAN alone, there's over 10 specific languages along with different cultures, different social & workplace etiquette and various religions. So cultural awareness is key.
The ability to articulate how the exponential growth in data and digital transformation are impacting their customers (and their customers' customers) and their respective vertical industry markets.
What do you enjoy most about working at Splunk?
I find that Splunkers are uber passionate about our products, solutions, and the impact and value we bring to our customers. That belief and passion is pure and it's energizing to work with people who have so much passion for what we do. It's contagious.
I also enjoy working for Splunk because our addressable market keeps growing by the millions. I've worked for companies in the past where the addressable market was declining, and if you're going to work for a technology company, you want to be with a company that's gaining momentum. Splunk is certainly moving in that trajectory. We're working for a growth engine where people want to come and work.
Lastly, what really gets me out of bed is working with such a great Talent Acquisition team. That's what I really enjoy about working here.
What else would you like to share about Splunk in APAC?
Great Places to Work (GPTW)

Best Places to Work for in Greater China, 2016, 2017 & 2018
Ranked No.1, Best Small & Medium Workplace in Asia 2018

16 straight quarters of exceeding revenue expectations
For those who aren't sure if the time is right to join Splunk and think they can join in a couple years time, of course they can...but we we'll be a completely different company as a result of our growth trajectory. We'll certainly still be growing for years to come and continue to build upon the 16 consecutive quarters of exceeding expectations that we're enjoying now, but the excitement of the build, breaking into new markets and regions is now.
Share a little bit about yourself. Why did you join Splunk? What can we find you doing outside of Splunk? What are your hobbies?
I joined Splunk to setup and build our Talent Acquisition function across Asia Pacific and Japan, and take a seat on our Global Talent Acquisition Leadership Team to help guide Global Programs and Initiatives.
I was born in Japan and raised in Australia where I worked before coming to Singapore 10 years ago to help build the APAC Talent Acquisition Function for another software company. On a more personal front, I'm a personal chauffeur and conflict negotiator to my two children and desperately clinging onto my youth by continuing to play rugby (which I probably should have retired from 15 years ago...however, according to my wife, 25 years ago).
2019 is going to be an exciting year with Splunk continuing its growth in the region, coupled with the Rugby World Cup being hosted in Japan later this year.
---
Want to join our APAC team or learn more about careers at Splunk APAC? Check out our jobs in APAC or visit our Splunk Careers page!