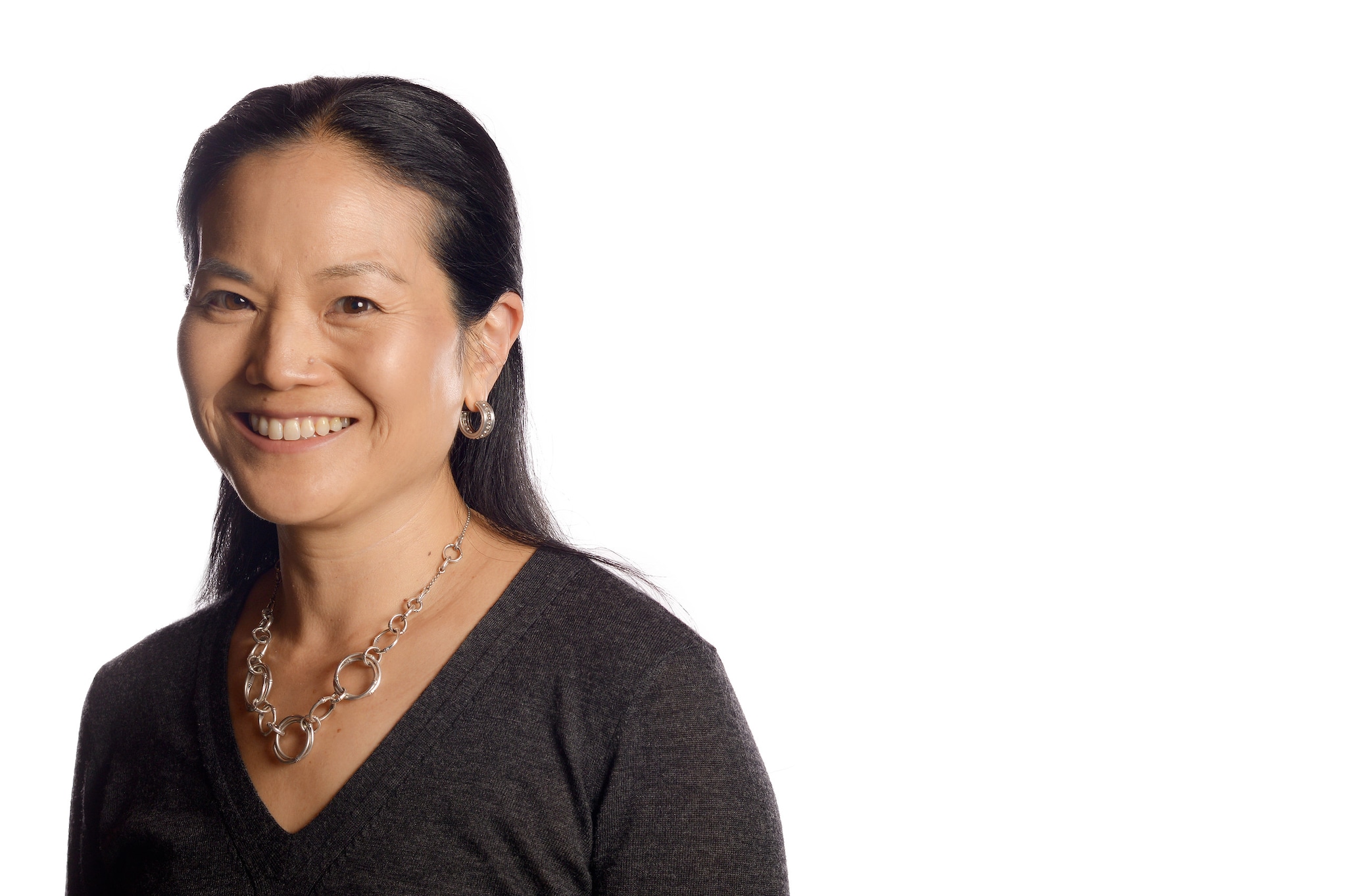 By Dawn Manley October 31, 2019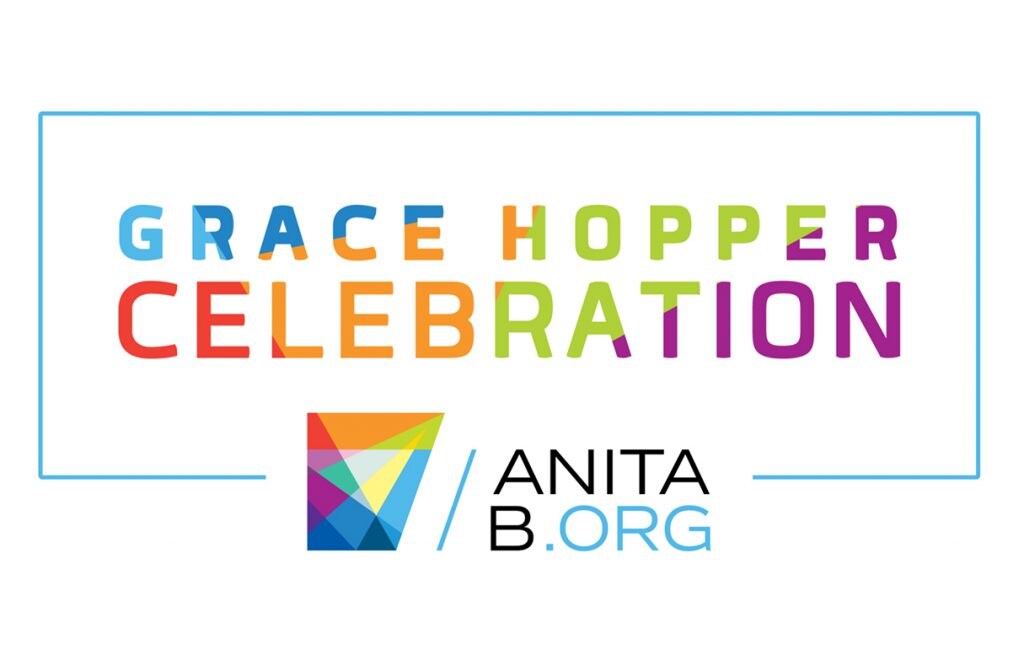 When I boarded my flight the morning of Tuesday, October 1st, bound for the Grace Hopper Celebration of Women in Computing in Orlando, Florida, I knew immediately that this wouldn't be my usual business trip. There were more women than men on the flight. So many more, that I had to count – we took up 130 out of the 147 seats in the main cabin! Can you imagine if women were 88% of your tech company colleagues?
This was my first Grace Hopper Celebration, and there was so much I looked forward to. Sixty of my Splunk colleagues were in Orlando, serving as Splunk ambassadors, interviewing candidates, and inspiring and being inspired by the 25,000 enthusiastic women (and supporters of women) who were at GHC. We were among leaders, engineers, scientists, designers, advocates, entrepreneurs, educators, students, talent ambassadors and every other role in technology. If you could imagine her, she was there.
This is what struck me most about GHC: it gave all of us an opportunity to not just imagine what is possible, but to see it embodied in so many fantastic women and know that we could be it. CEOs, founders and technical fellows openly shared their opinions and experiences about their journeys toward success.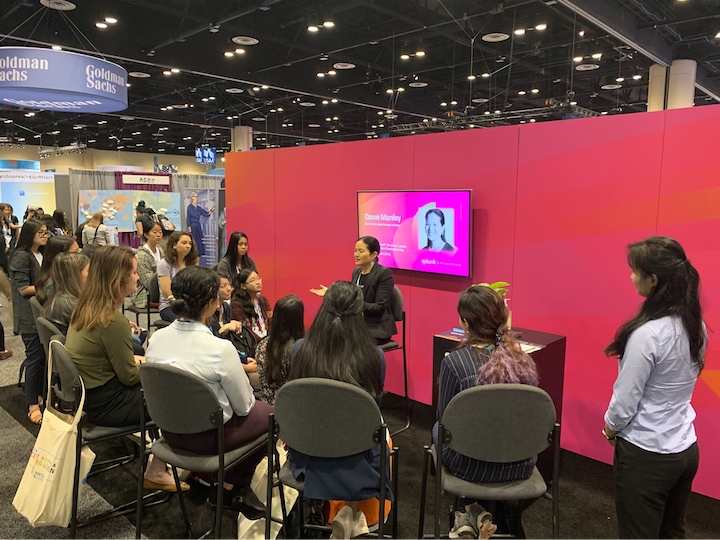 For example, Dolly Singh was at SpaceX and Oculus before her current role as Head of Talent Innovation & Inclusion at software startup ServiceTitan and Founder & CEO of Thesis Couture, a shoe tech company. She shared how she brought together the rocket science she was exposed to at SpaceX, with her love for beautiful shoes, to start a company making comfortable stilettos (I joined that mailing list!).
Sukhinder Singh Cassidy, President of StubHub, shared how she learned to amplify what she was great at and bring in others who had great talents that complemented hers. They were two of the many women I met who embodied what is possible when you are comfortable in your own skin and can express your true self rather than a filtered version of what you think others may want or expect.
It was also exciting to see our team engage with a crowd of enthusiastic candidates at the Splunk career fair booth. I had a chance to share some of my "million data points" (that's Splunk for telling people about yourself) with a group of students there. I've had the fortune to spend my technical career seeing the forest and the trees: understanding the physical and chemical phenomena underlying coating flows in my PhD research, leading biodefense and energy research teams at a national lab, driving innovation and new business in mobility and technology at a large multinational company, and now turning data into doing at Splunk leading Global Strategic Initiatives for Products and Technology. All of these have been fantastic experiences in which I constantly expand my operating range from seeing macroscopic context to digging into details for insight.
I didn't imagine any of these roles existed before I found them, and I encouraged the students and my fellow tech GHC community sisters to be curious and learn about new fields and roles. Get exposed to what is possible. Once we can see it, we can be it.
If you are feeling similarly motivated, and are curious about new career opportunities, I invite you to begin your search at the Splunk careers site.