By Ally Stinchfield June 20, 2017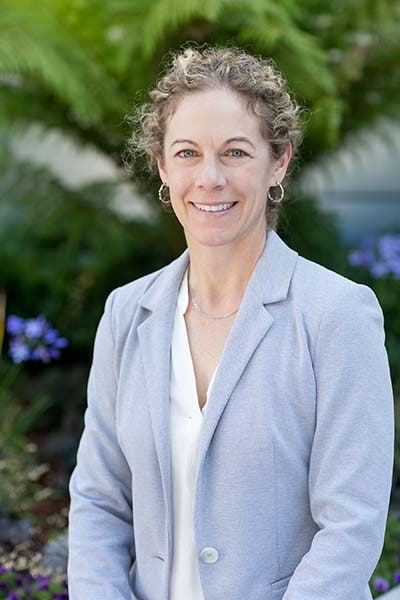 We've had the chance to spend time with Splunk customer Nina D'Amato over the last few months, and it's truly been a pleasure. Beyond being a woman leader in technology in San Francisco, Nina has also spent many years of her life serving our country. Through her stories and sharing experiences, we've learned new lessons about leadership, diversity and how to be better human beings on this planet. Nina's wisdom and advice is golden and immediately applicable in life—both personal and professional. We are proud to call her a Splunk customer.
Please enjoy this Women in Technology Q&A with Nina. We sure have!
Tell us about your role at the City of San Francisco.
As Chief of Staff, I focus on synchronizing and implementing the department's overall strategic plans. I focus on performance and key performance indicators, and ensuring the staff moves along the trajectory set out by the strategy. I also lead the policy and governance team; we do a lot of interfacing with City Hall and the Committee of Information Technology, which supports the city's tech community. We also work with the Board of Supervisors and help manage the details related to all city, state and federal legislation that concerns all aspects of San Francisco's technology infrastructure and industry.
Watch our recent interview with Splunk customer Nina D'Amato, Chief of Staff at the Department of Technology, City and County of San Francisco in the video below.
What is your career background?
Before I became the Chief of Staff at the Department of Technology, I was the Deputy Director of Programs at the Naval Postgraduate School in Monterey, California, which is a graduate school owned by the Department of Defense. I created a research portfolio and helped lay out economic programs along with other colleagues. We strategically aligned the curriculum and content, making them both as relevant and dynamic as possible for the graduate students. Before that, I served in Afghanistan with the US Marine Corps and implemented a national education strategic plan in the Helmand and Nimrooz provinces. When we left, approximately 22,000 Afghan students were beginning school for the first time in 40 years—including close to 1,000 Afghan girls.
When did you decide to join the US Marine Corps?
I joined the Marine Corps because of my belief that service is important. and I've had a lot of great opportunities over the last 15 years within the organization. I've naturally gravitated towards public service at the city level, which has been a wonderful experience so I will likely stay for the long haul. I like the people and the mission; I like that we can do good for the greater good. I also like coming up with solutions for complex problems.
Can you talk more about your commitment to service?
Of course. I'm not exactly sure where it came from originally, but my brothers were rangers in the army. I think service is important to ensuring that this country moves along a positive trajectory and I think, for me, I really wanted to do at least a few years of military service which is why I chose the Marine Corps. It became such a great, fun and motivating experience, so I stuck with it.
I still encourage people to do service—you can do it in so many sorts of capacities. Democracy rides on the idea of service. I do encourage everybody to look at the public sector once in a while in their careers. Volunteering for Meals on Wheels counts too.
Have you or other women colleagues faced any gender challenges?
For me, it hasn't been a challenge, but I know it can be a challenge for us collectively. Maybe that is why I intentionally ensure that teams pursue inclusion at our organization. I call it intentional inclusion and it really does include everybody.
Being a military officer, the expectations are different. My peers—both women and men—are all supportive. My male counterparts were always just as supportive of the growth as the female counterparts. We were taught to focus on the mission first and ensure that you can collaborate with your colleagues. You need to put differences aside and appreciate what each person brings to the table. Not everybody thinks the same; everybody has different backgrounds (especially in the military) so when we focus on the mission, generally, the differences sort of melt away.
On the physical side, because the Marine Corp is a very physical organization, the male leaders did demand a lot of the female counterparts. And we delivered the best we could. The Marine Corp always focuses on growth and improvement, and I think that's important as you look around you and your current organization. What can you do to ensure that your team meets its goals, meets its mission and collaborates better? We were also taught that before you start to judge other teammates, you need to look at yourself first and how you're contributing—is it you, or is it that things just aren't synchronizing with your team?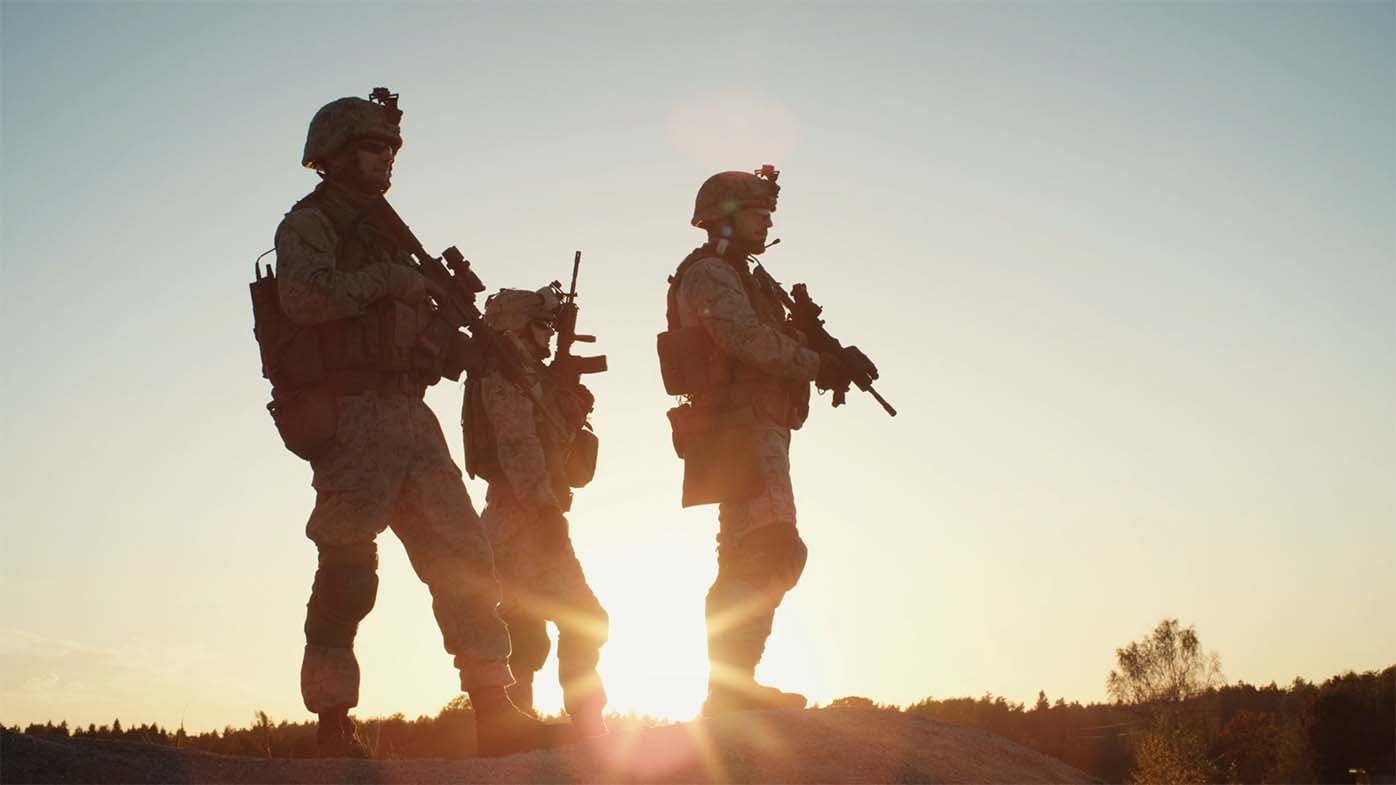 Have you ever felt like you needed to put in extra effort to be equal to your male counterparts?
When you have high expectations of yourself, independent of your gender, you need to put in 120 percent every time. Were there times when a male counterpart put in 80 percent and still got a pat on the back for a good brief or analysis? Yes, but I would not leave the table until ensuring there were no potential holes in any analysis. I've also seen briefs that only had 80 percent put into them vs. 120 percent get chosen. Nonetheless, that doesn't mean you do anything less than 120 percent every time.
The good and great leaders will notice and recognize the difference.
Do you think there have been improvements for women in the workplace over the years?
Yes. Within our organization, we pay a lot of attention to the data around retention and diversity. We monitor the data weekly and we share it quarterly. When I talked about "intentional inclusion" earlier, diversity has got to be intentional all the way up and down the organization. Currently, the City of San Francisco's diversity is right on par with all the other major tech companies, like LinkedIn.
We have a fair amount of diversity specifically with women veterans and people of color. You have to pay attention to it if you really are serious about diversity in your organization.
The City of San Francisco's cybersecurity team is 20 percent women. We have another executive IT leader in the Department of Public Health that's also a woman.
How has today's political climate impacted diversity?
It hasn't. The City of San Francisco is proud of how it defines diversity; City Hall takes every opportunity to make sure that employees understand we're a sanctuary city and will do everything in our power to make sure it's a safe place for every single resident of San Francisco. There are no inconsistencies about that narrative.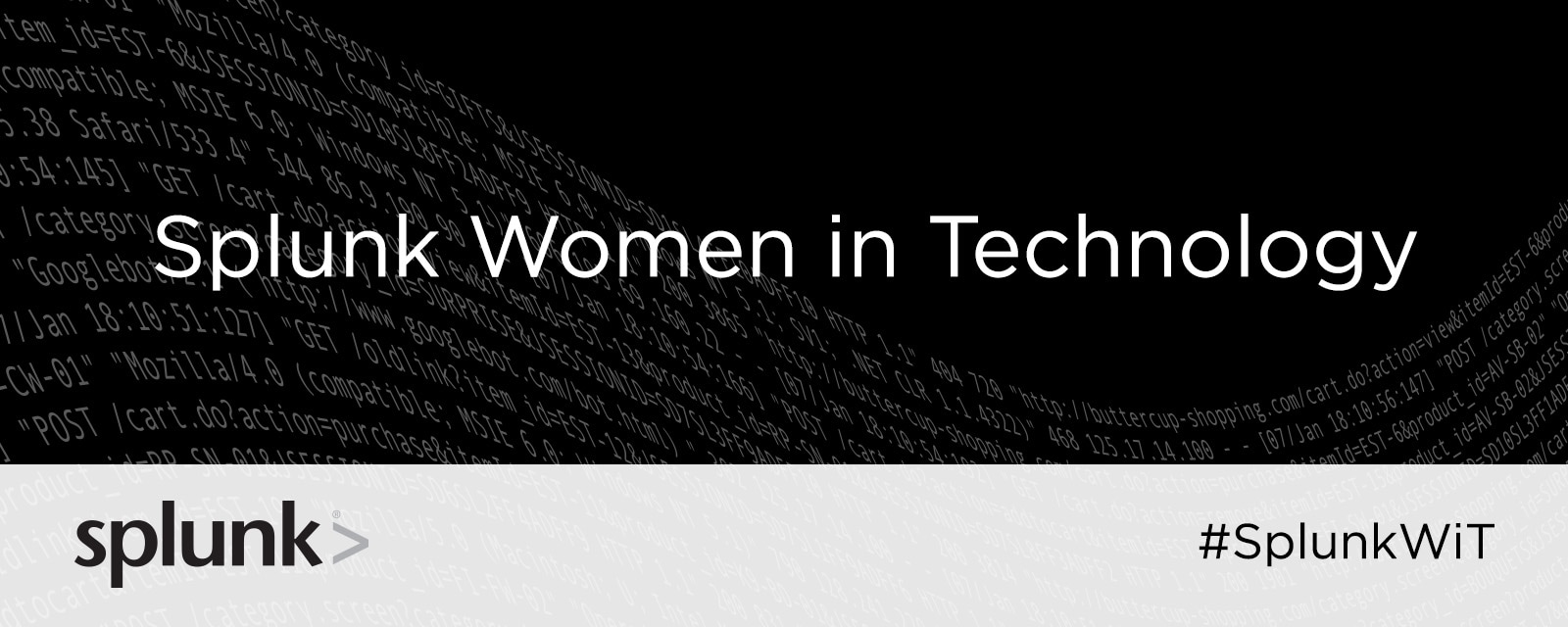 What would your message to girls and women who want to be (or already are) in technology be?
For girls, I would say take advantage of all the opportunities that are currently in play nowadays. There's Girls Who Code, multiple courses online that you can take for low costs or no costs at all, and there's a massive open online course route. Think about all the other things that makes it great to be young, like thinking differently, engaging yourself in physical activities, ensuring that you do clubs, music and art. Diversify yourself.
For women who are currently in technology, I would say know your mission and deliver. You have to be passionate about technology. When there is passion, you'll naturally gravitate towards spending hours doing what you love to do. If you code, you aren't just "doing coding," you're already thinking more broadly.
Go to office celebrations, happy hours and other offsite events; get to know people outside of the office because that's where stronger relationships can be built. Show up. If you get the opportunity to volunteer—on Saturdays, say—do so. This is where you'll make new contacts that at some point down the road, may give you new opportunities. And make sure to take the rest of your friends too. Build a good solid network of friends—that's important.
What kind of education did you receive?
I got my degree from UC Berkeley's Graduate School of Education. My dissertation focused on learning management systems and increasing utilization of these systems in higher education. Today, however, I'm really more focused on strategy development, implementation and monitoring performance. The piece of my dissertation that mostly fits into my work now is what I learned about structured and non-structured data. Those learnings were probably how I ended up gravitating to where I am now.
Are there women in technology initiatives or programs at the City of San Francisco?
We focus on recruitment and retention. We share our quarterly numbers with all employees and put plans in place to continuously ensure diversity across all functions. We post our jobs in Women in Security and Privacy (WISP) as well, which targets women technologists who would like to work in the Cybersecurity space. We have invested dollars into tools that track an array of candidates—like LinkedIn and Entel, which have specific diversity tools—to attract more types of talent for the department.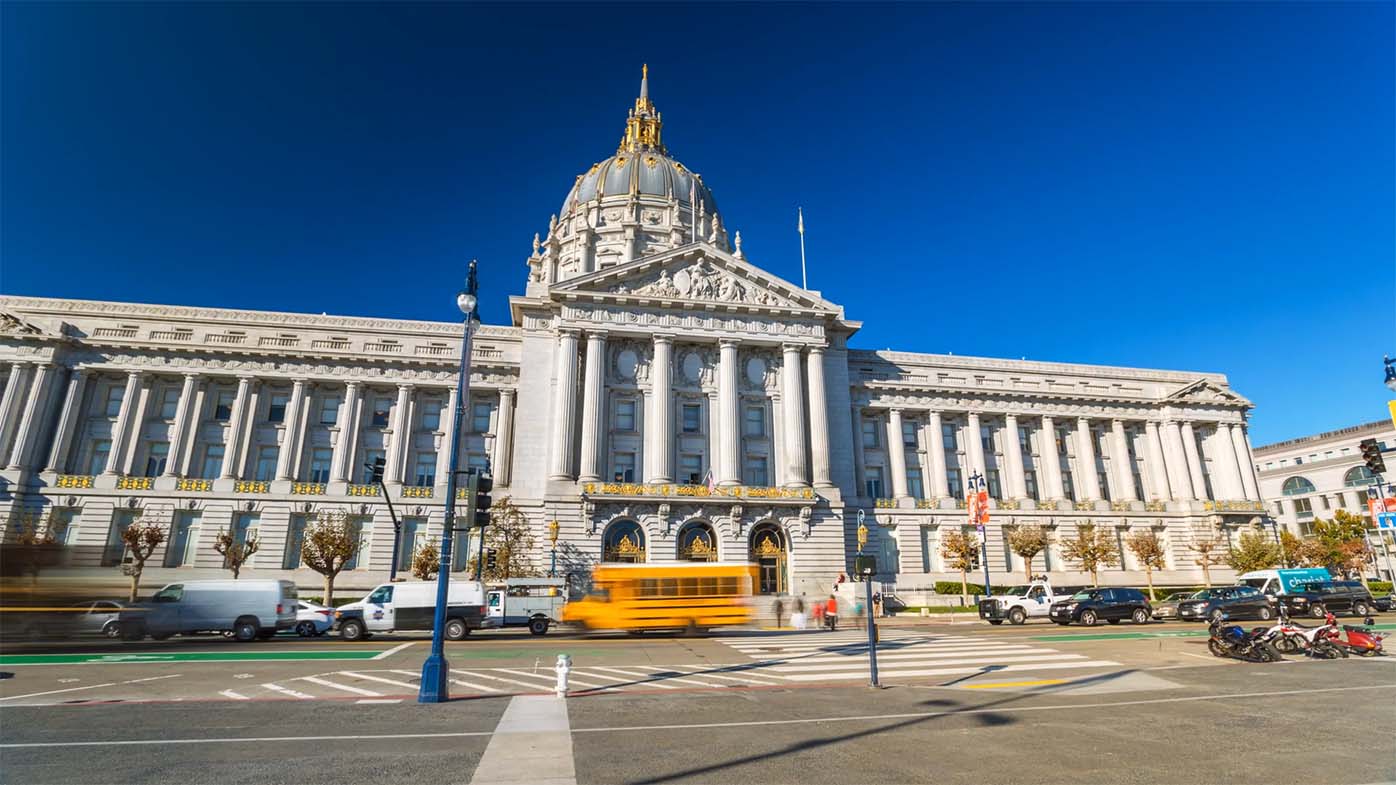 When did you become a Splunk customer?
In 2012; we wanted a single-pane-of-glass monitoring tool back then. Five years later, we have benefited from Splunk's growth and sophistication and use it more for additional use cases in IT Operations and Security. We are working to utilize Splunk software to its maximum capacity. We have 55 users in 17 departments within the city that utilize Splunk for vulnerability management, network monitoring, integration and for overall operational insights.
We are working to get our executives more access to the Splunk dashboards so they can get even more insights. We also have a new electronic medical record system that will likely be using Splunk for security.
Any other advice you would give to women?
Listen, listen, listen. Probably more important than talking. It works every time.
Do you have any favorite leadership or business books?
Yes, a book called "Predictably Irrational" by Dan Ariely. He is a behavioral economist and his advisor was Daniel Kahneman. Essentially, the book describes that—by our nature—we are highly irrational, and it takes a lot of work to not behave like we are programmed to behave.
One element that makes our life easier is understanding how you think. The second piece is data; how data can actually undo the way that you're programmed. It's an easy read and he's a great writer.
Do you have a favorite quote, personal or professional?
Yes, I like the Winston Churchill quote where he says, "Never, never, never, never, never give up." That's a good one.
Nina D'Amato is a Lieutenant Colonel in US Marine Corps (Reserve) and is Chief of Staff of the City and County of San Francisco's Department of Technology. In this role, she leads, oversees and synchronizes all efforts of the organization in order to implement the department's strategic initiatives. Prior to this, she was a Deputy Director of Programs at Naval Postgraduate School in Monterey, California as well as a doctoral student at UC Berkeley's Graduate School of Education. While serving in Afghanistan with the US Marines during 2009-2011 and in coordination with the Government of Afghanistan, US State Department, United Nations and other non-government agencies and private organizations, she implemented Afghanistan's National Education Strategic Plan over the two southwest provinces of Helmand and Nimrooz.
Upon leaving, approximately 22,000 Afghan students were beginning school for the first time in 40 years—including close to 1,000 Afghan girls. Earning a Meritorious Service Medal for exemplary performance in a combat zone, she was selected to serve as a US Department of Defense Congressional Fellow with United States Senator Robert Casey of Pennsylvania where she collaboratively managed a $120M defense appropriations portfolio. She currently serves on the San Francisco Fleet Week Association Board of Directors. She lives in San Francisco, CA, and is a native of Santa Rosa, CA.