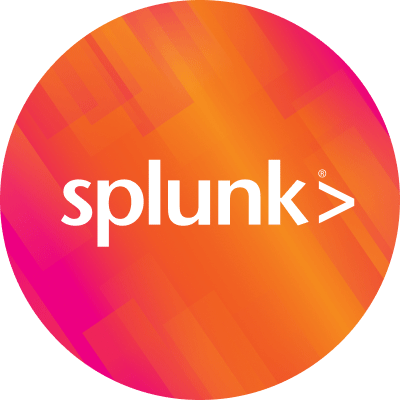 By Splunk February 19, 2013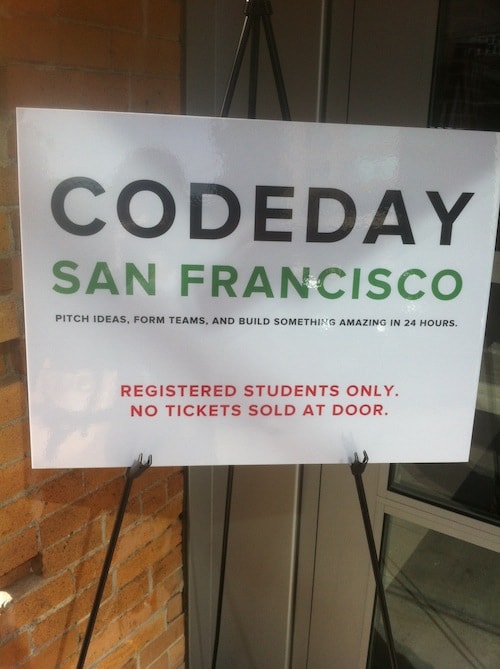 Splunk4Good's new intern, Carol Silva, told you recently how excited we were to be sponsoring and hosting StudentRND's 1st Code Day SF here at Splunk HQ over President's Day weekend. I knew it was going to be great, but I had to blog myself to share how absolutely wowed I was at the epic success of this event!
Saturday morning as Tyler Menezes and Chris Engelbrecht from StudentRND finished setting up, the first few kids starting filtering into the Splunk Dev space, all with laptops and some with fancy gaming accessories or sleeping bags in hand. I had my first indicator things were going to be epic when before the keynote even began there was a rap battle for free schwag. Awesome!!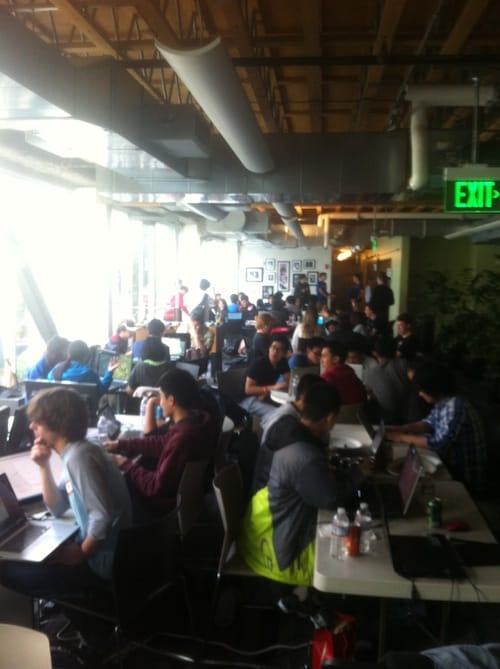 By noon on Saturday 100 students, ages 9 to 22, had listened to a rousing keynote by Tyler and were ready to hear pitches, form teams and get started. The day and night raged on, supplied by a steady flow of music, food, soda, coding and edu in the form of workshops/tutorials on topics ranging from Python development to using Splunk.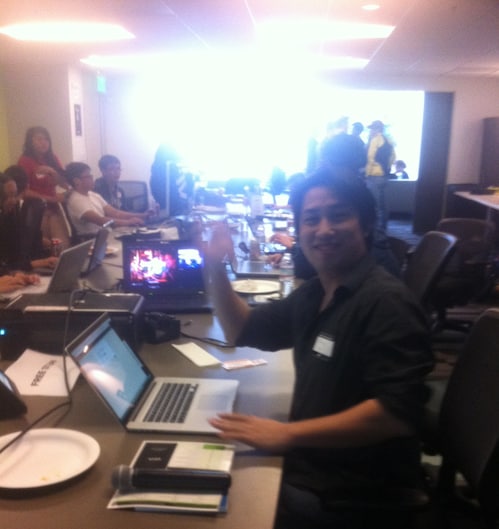 Hour 21 of Code Day meant it was Sunday morning breakfast burrito time! Refuel, finish projects and judges began walking the floor to talk to teams about their projects.
As a judge I was super impressed by the fact there were FOURTEEN working, demoable projects!! That is amazing for any 100 person event, not to mention the fact many of the students attending had only 1 semester of development. Students are awesome!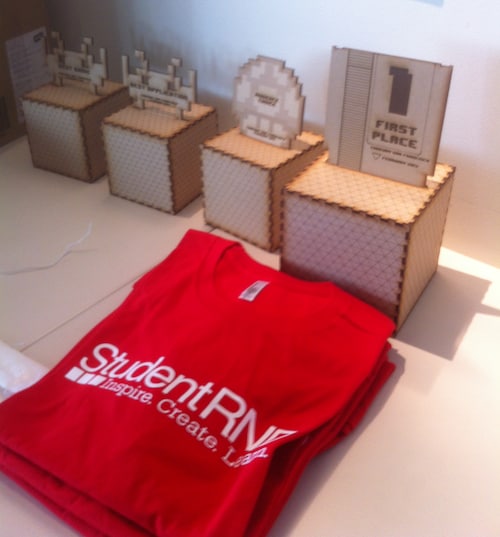 It was incredibly hard to judge, but I am excited to announce the winners:
1st Place – Team Ignyte, App Ignyte: These guys blew us all away!!! They built something similar to a Leap Motion device using an iPhone. Team used opencv framework, built algorithm on top to filter out by color + blurring method to solidify, then track. Not only was the project impressive, we applauded this team for taking on an ambitious challenge that stretched their skill level. Did I mention they are 17? So, so awesome!
2nd Place Game – Team 404: Error not found, Game Blocs: A team of 7 built a game loosely based off of a German board game, the Cold War and mancala. The team spent 7h on Friday prepping the game mechanics and then designed and built the game in Java for 4 players that allows you 30 turns to gain the most influence points. We wanted to award the a project management award just for getting that much work done in such harmony amongst 7 people! The game was extremely well thought out and we wanted to play it, let us know when its int he iTunes store!
2nd Place App -Team big poppa, App: Coderammit. Randall, team of 1, created the thing every single judge said they would instantly use every single day. Randall described it as wolfram alpha for tech products. It is a simple app that allows you to enter a key word, finds pertinent GitHib repos, and puts together a manifest of all the most important info: short desc, license, recent commits, etc. Also functions as a bookmarket if you are already on GitHub. Randall used Flask, a python micro framework, no db, no indexing, just GitHub API to rendering.
Crowd Favorite – Team Skyward Shooters, Game Skyward Shooters. Highly addictive, simple game where bombs are dropped on you and you attempt to get the highest score before you die. Made using GameMaker.
Special Mentions: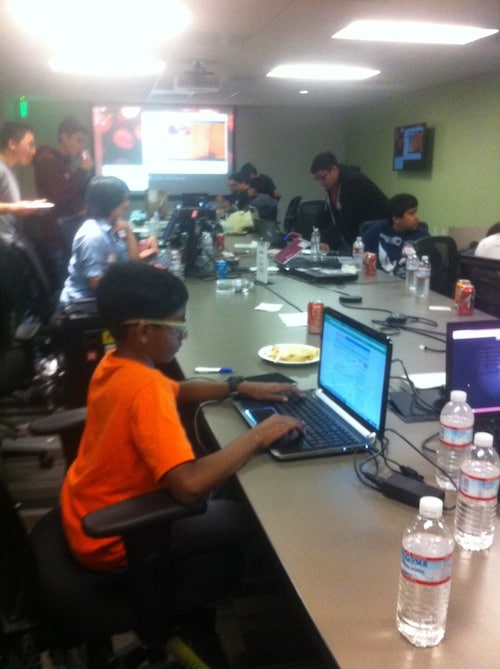 Bob Smith Wellington – Youngest, Awesomest Game Dev
Wangster + 0 – Best Social Commentary by a Game
Black Cucumber – Best Pathfinding
Harlem Shake – 1st App completed by StudentRND staffer at a Code Day event
Buzz Me – honorable mention, almost won 2nd App
For a full list of teams, participants and links to projects click here.
Thanks to everyone who attended, participated, mentored, volunteered, donated or worked in any other capacity to make this event such a success. Splunk was excited and inspired by the energy of these teenage entrepreneurs! Students are amazing!