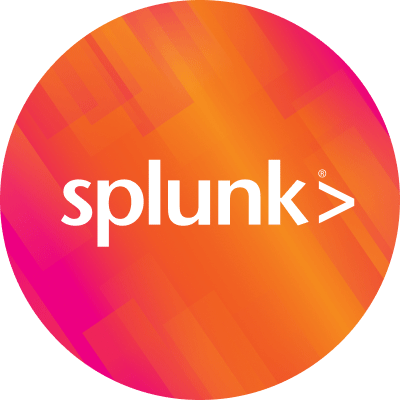 By Splunk September 08, 2021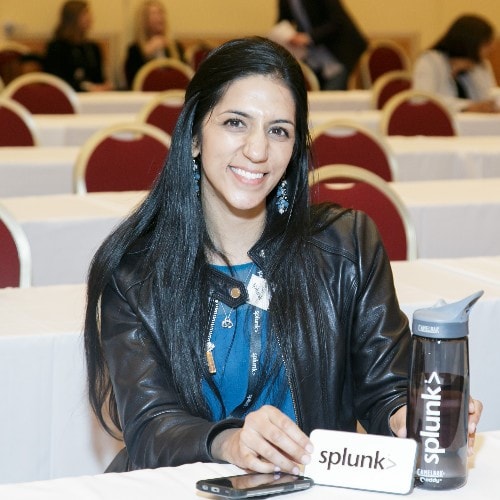 In the latest edition of our "Splunker Stories" series, we meet one of Splunk's Senior Risk Analysts, Meera Shankar.
We sat down with Meera to discuss the path which led her to Splunk, how she encourages her employees to bring their authentic selves to work, and how she's giving back to her global community.
---
What did you do prior to joining Splunk and how did you end up at Splunk?
My path to Splunk has been delightfully abnormal!
After graduating with my BA from Yale in 2005, I spent five years working in marketing and advertising in New York City. From there, I spent two years pursuing my MBA at the University of Virginia Darden School of Business, before moving out West to take a job in market research.
Fast forward to 2015: I attended a picnic in San Francisco with a friend who was visiting from Dubai. My friend introduced me to her friend, who introduced me to a Splunk career opportunity. Talk about happenstance!
The conversation went something like this:
My friend: "Hey, my friend Meera is looking for inspiration as she finds the next chapter in her career. Any thoughts?"
My friend's friend: "Do you want to work at Splunk? I know a hiring manager who is looking to fill a position."
Me: "I'm interested, but wait...what is Splunk?"
At the time, I was interviewing at a couple of places and my decision ultimately came down to opening up a Bay Area chapter of a Boulder-based environmental non-profit, or Splunk. While I didn't have a technical background per say, I knew I had the personality and drive to be really successful in this role.
After meeting with Splunk team members and feeling the ease of conversations with the hiring committee during my interviews, I happily chose Splunk for my career adventure, and am thrilled to share that some of my interviewers have become close friends today!
I started at Splunk with our Global Strategic Alliances team, as a Manager for our Security partner ecosystem. After less than three years in this role, I was encouraged by mentors to take on a new challenge: the position of Manager, Data Trust within Splunk Global Security.
It's been an adventure seeing how my role has evolved over the nearly six years I've been working here at Splunk!
Tell us about your story. What experiences made you who you are today?
I am the daughter of immigrants.
I am the younger middle child.
I am the oldest daughter.
I was raised on the East Coast, but have found balance on the West Coast.
I am extremely blessed to have two parents who excel at humour, supporting their kids, and (most importantly), cooking. My hometown was small and very white, which presented me and my siblings with our own set of unique experiences. For me, this meant I spent energy unintentionally hiding my "Indianness," something I didn't realize until much later. Over the years, I have come to love and embrace who I am and what I stand for. It's so empowering to be my authentic self.
I have been extremely fortunate to travel the world since I was a baby, meeting new people and understanding the importance of diversity. I entered college as a physics major, and quickly realized I was much too extroverted to truly be happy in that field, so I abandoned my hopes of working for NASA to focus on the evolution of ethnic representation in American Literature and American History since the 1960s. Although my schooling has little to do with my career today, focusing on these educational pursuits was one of the wisest decisions I've made as it enabled me to focus on what I truly love: people.
With each adventure, I have been able to share experiences (both personal and academic) with those interested in learning more about race and ethnicity. At the core, I believe it is our connection to people that make us who we are, and I feel lucky to be able to share this with others.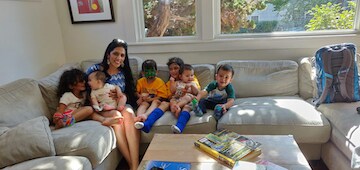 How have your unique experiences and insights made you successful in your career, and at Splunk?
We are all unique in one way or another!
I am a first-generation American and have had a front row seat to the value and impact that can come from hard work and determination.
I've learned that it's okay to enter a field where you know nothing, and leverage resources to gain experience and knowledge. But above all, I have been gifted with some incredible mentors and managers both in / out of Splunk that continue to make me feel valued, supported, and appreciated.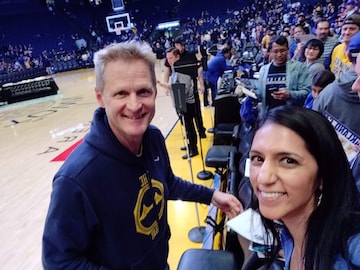 What do you enjoy about working at Splunk?
The people!
I've always made it a priority to bring my "true self" to every situation. It is because of this I've been able to form such genuine relationships, and my connections continue to grow and blend together. For someone who loves to host and plan events, this makes the guest list a lot easier. It also fills my heart with joy.
Which Splunk Value (Innovative, Fun, Disruptive, Open, Passionate) resonates most with you?
I'd like to think of all of them, but my friends and coworkers would probably say I am passionate and fun and I'm more than okay with that!
Passionate, because I pour my heart into everything I do, and I'm pretty shameless about how I go about championing things that matter to me, both in and out of work.
As for my affinity for fun, I would encourage you to ask any team I've ever worked on, and they'll tell you that I "force" fun every chance I get!
The reality is, fun at work really puts an emphasis on relationship-building. I've always believed the best work comes from teams who are able to bond both in and out of work, as it gives way to a space of vulnerability. To work together is to respect one another, and to respect one another is to appreciate someone for all that they are.
Splunk's vision is "A world where data provides clarity, elevates discussion and accelerates progress." How does your work contribute to this?
As a member of Splunk's Security Trust Office, I started off contributing to cyber risk management at Splunk, highlighting opportunity areas for Splunk(ers) to be more secure, and have since directed my focus to managing cybersecurity policies and ancillary documents within Splunk.
How do I decide what gets created? With Data, of course! With proper insight into Splunker behavior, I can craft new rules and guidelines to match our existing security controls and ensure Splunk Users keep employee and customer data as safe as possible.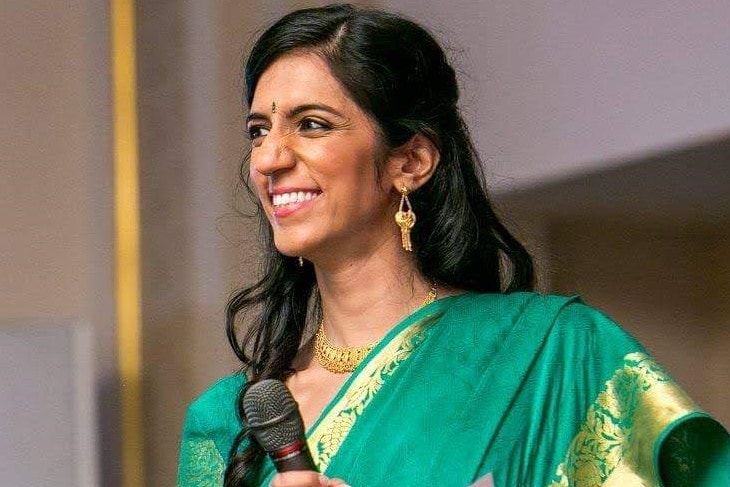 Splunk's mission is to "remove the barriers between data and action, so that everyone thrives in the Data Age." What does this mean to you?
Data is everywhere, and often people, customers, and companies don't know just how much data surrounds them, and moreover, what to do with all of their data.
Splunk understands the amount of data at our disposal can be overwhelming, and we provide our customers an opportunity to pause, take a look at their data, and come up with creative solutions and most importantly, how to use their data to the advantage of their business.
What can we find you doing outside of work? Hobbies or interests?
I rescued a sweet pup a few months ago, so that's been a true delight!
I am also an aunt to six nieces and nephews, who provide a different, and more conventional level of cuteness.
Other than that, I love music, the NBA, games/puzzles of all kinds, true crime, and all things food and wine.
Oh, and don't forget my side hustle at The Splunk T-Shirt Company where I join the infamous Shelly Kornblum as we work to build the Splunk T-shirt Empire!


Anything else that you'd like to share that you haven't already?
My favorite memories at Splunk are usually the ones that involve hugs and laughter, but some specific examples include:
Serving as a guest MC at our Employee Kick Off conference a few years ago
Bhangra dancing at the opening party for our office at 270 Brannan Street
Serving as a voice for Splunk Security at numerous conferences

Most recently, I was overwhelmed by the Splunker support (both financially and otherwise) while organizing and hosting a virtual fundraiser last May for StopAAPI Hate, Color of Change, and The Actor's Fund. Splunk puts a real emphasis on empowering employees to give back to our global communities through Benevity support and Splunk for Good
If you would like to learn more about life at Splunk, or about our open Splunk Sales career opportunities, please visit the Splunk Careers.
----------------------------------------------------
Thanks!
Karen Miller