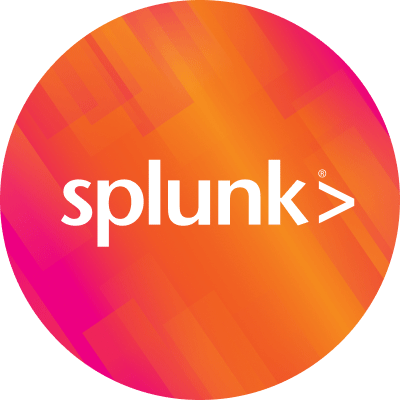 By Splunk September 23, 2020
In the latest edition of our 'Splunker Stories' series, we sat down with Splunk's Solutions Engineer, Jonathon Montez Cerda, where he shares how he found his way to Splunk. Jonathon also dives into his unique experiences and why he enjoys Splunk's open culture. Keep reading to learn more!

---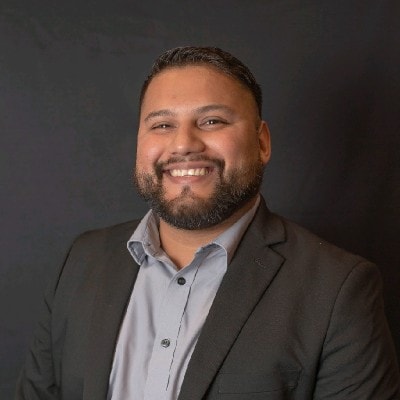 What did you do prior to joining Splunk and how did you end up at Splunk?
Prior to joining Splunk; I was a craft cocktail bartender and consultant. While showcasing my talents at 940's kitchen and cocktails, I served a regular customer named Mike Ramos, a Sales Engineer here at Splunk! We had an incredible conversation, where I shared my accomplishments in school, and Mike asked for my resume! Five interviews later; I found myself accepting an offer for the Sales Engineering Internship program.
Tell us about your story. What experiences made you who you are today?
I am from "The Hood." It took me a long time to get out of that place in my head, and by that I mean the sense of defeat one feels growing up in that environment.
Luckily, I had teachers who nurtured my love for mathematics, and friends who saw I was doing well in school, and did not pressure me into participating in illegal activities (which they were involved with stemming from that environment.) I was the only person I knew who was able to "escape", which gave me a sense of purpose, empowerment, and a drive to climb to impossible heights.
The time I spent in the service industry as a server/bartender/manager/consultant (combined with being naturally extroverted and outspoken) has made me a great communicator. I am able to talk to anyone, from any background and build trust to guide some special experiences!
The first time I tried at college I failed. I lost all the money I had for school, and needed to work to save up and pay for it myself. I refused to give up, lose hope or be distracted from achieving my goals.
I was able to use my networking skills to become President of the Society of Hispanic Professional Engineers at the University of North Texas. During my election speech, I shared my life experiences, specifically failing and the grind it took to get back into school. Everything I went through led me to that moment, and I felt destined to be there. I was able to turn the school's chapter from failing, to becoming the top SHPE chapter in DFW. During my leadership with the Hispanic Professional Engineers, we increased fundraising 800%, membership by 60%, conference participation by 500%, and set up a platform to ensure these numbers are able to be replicated year over year.
How have your unique experiences and insights make you successful in your career, and at Splunk?
It's these experiences which give me what I feel is an unmatched determination to succeed as a leader.
It's because I have overcome defeat, I am able to coach others out of feeling defeated. (Also, working in high end cocktails in a smaller city gave me the ability to "sell" value in a product which someone may not fully understand).
Splunk is committed to expanding our company footprint in diversity, and I'm excited to help Splunk achieve this goal. We know POC (persons of colour) need more exposure to STEM careers in order to succeed. I have first hand experience in leading outreach programs where we do just that.
What do you enjoy about working at Splunk?
I enjoy the support system Splunk provides to help me become a great Solutions Engineer. From the onboarding enablement, the recurring meetings with my manager, and all of the education. My technical knowledge has grown so much in a short time as a result.
Which Splunk Core Value (Innovative, Fun, Disruptive, Open, Passionate) resonates most with you?
The value which resonates with me the most is Open. I believe the less narrow our outlook is in life, the more experiences we will be able to enjoy. (Before coming to Splunk, if I had chosen to only consider companies that hire electrical engineers, I would have never applied to Splunk!)
I also believe in having an open heart, so I am always training myself to be more empathetic and to communicate using emotional intelligence.
Anything else that you'd like to share that you haven't already?
I feel a responsibility to reach out once we find success for ourselves to help inspire others to also succeed.
Although my personal growth and development is very important to me, helping underrepresented minorities get exposure to STEM careers is my primary focus. Splunk also understands POC may have difficulty standing out "on paper" early in their collegiate careers, and we are committed to ensuring equity and inclusion so there are no lost opportunities for undiscovered talent.
What can we find you doing outside of work? Hobbies or interests?
I am a mentor to several people at different stages of their life, and enjoy seeking out new people to help! Lately I have been helping people transition out of the service industry to technical careers related to the cloud or security. I would like to brand myself as a public speaker to reach a broader audience.
If you would like to learn more about life at Splunk, or about our open career opportunities, please visit the Splunk Careers page. If you would like to learn more about opportunities with our engineering team, please check out current Engineering Job Opportunities.



----------------------------------------------------
Thanks!
Grant Bassett