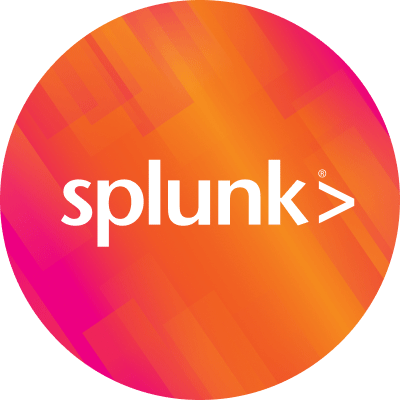 By Splunk February 02, 2022
I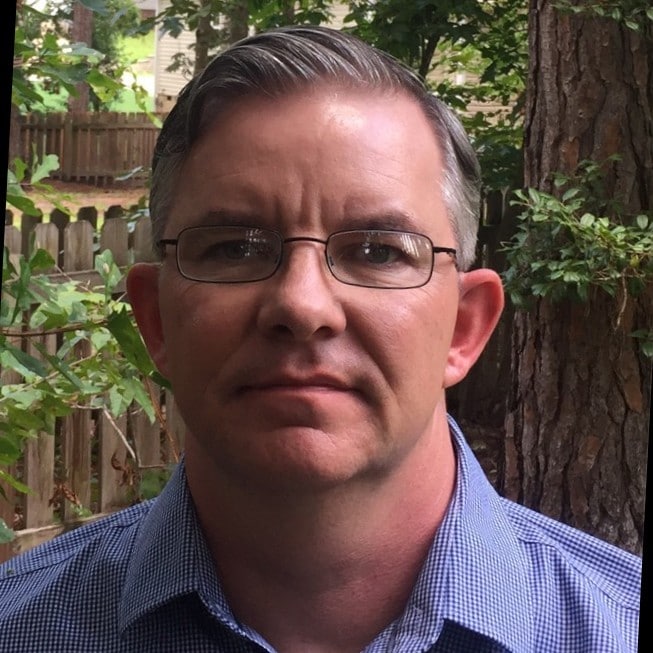 n our latest edition of our "Splunker Stories" series, we meet one of our Senior Consultants in our Professional Services division, Bill Bryant.
We sat down with Bill to learn more about his experiences, the road which led him to Splunk and how coming from a military background allows him to creatively problem solve using our Splunk products with customers.
Bill also recently sat down with our Talent Brand and Community Senior Manager, Jubal Ince for a recorded podcast you can view here!
---
What did you do prior to joining Splunk and how did you end up at Splunk?
I am currently serving the last six months of a twenty three year career in the Army. I served as an electronic technician / system integrator ensuring the systems the Military Intelligence units used were operational and in compliance with security requirements.
I joined Splunk in October 2020 with an internship through Hire Military as a Senior Consultant, before quickly realizing this was a company I wanted to do more work with. February of this year I took on the full time position of Senior Professional Services Consultant and have enjoyed every moment here.
Tell us about your story. What experiences made you who you are today?
I'm from a small town in Southern Illinois and joined the Army right out of High School. I grew up in the Army and (along with my wife of twenty one years) we haven't lived in one place for longer than four years. We've had the incredible opportunity to experience multiple cultures and climates.
I have worked with everything, from large data-centers to component level repair on complex electronics, with a decade of unmanned aerial vehicle maintenance management in the middle of my career.
I enjoy coming from a diverse background, but for me, it was all about availability of the systems and customer support.
How have your unique experiences and insights made you successful in your career, and at Splunk?
I have served as a technical advisor to senior executives in the military for the last eleven years of my career. I am used to working under pressure with tight deadlines and high availability systems. I work well with diverse teams from a myriad of backgrounds, and am extremely excited for the opportunity to work with Splunk during my transition from the Army.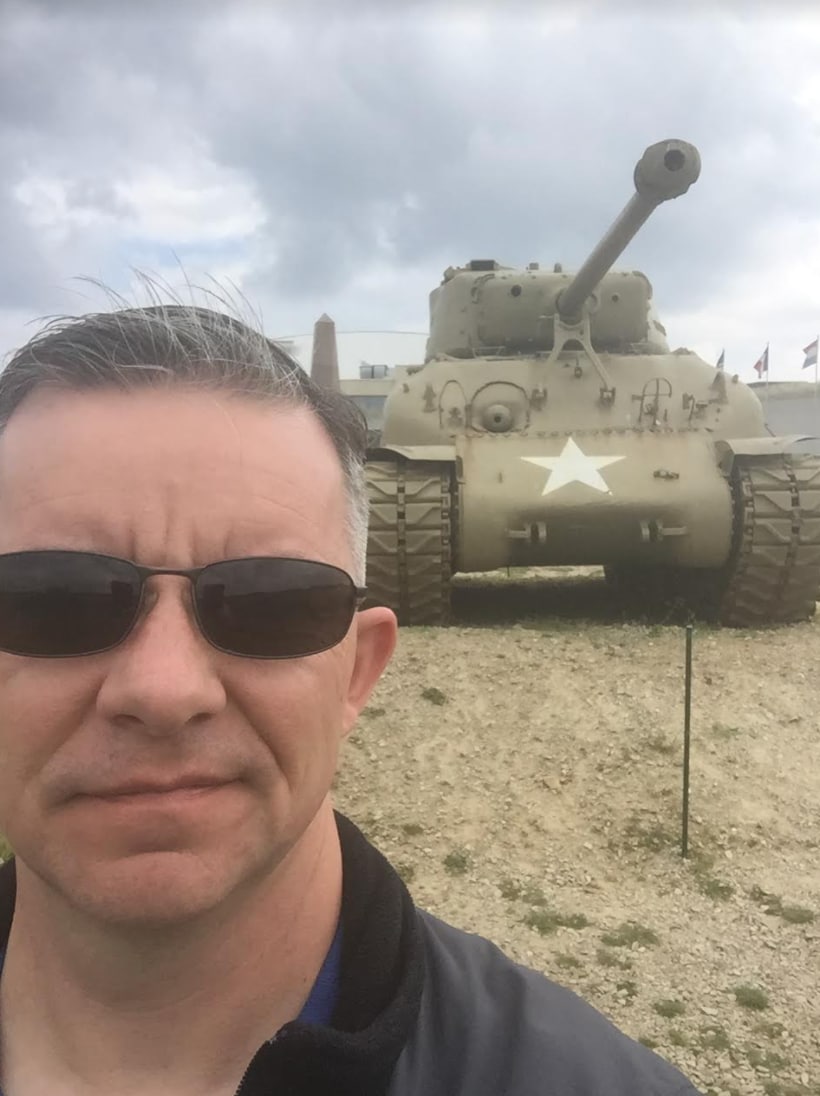 What do you enjoy about working at Splunk?
Although I am fairly new to Splunk, I am already beyond impressed!
The teamwork and levels of support here at Splunk are beyond reproach. My consulting team is constantly sharing knowledge and mentoring me along my journey and training. The support I have received through onboarding and IT setup is unlike anything I have ever experienced. Working with Splunk means I have a team who truly enjoys their job, which is a breath of fresh air! There is no issues with bringing up questions to the team, there is someone always willing to help.
I have genuinely enjoyed all aspects of the Slunk experience thus far!
Which Splunk Value (Innovative, Fun, Disruptive, Open, Passionate) resonates most with you?
Honestly, they all resonate with me, but fun and disruptive top the list!
Fun is not only injected into elements of my day to day interactions here, but also organized truly part of our culture. This is like a breath of fresh air!
Splunk has built a great environment for people to flourish. Individuals are not afraid to challenge the status quo and we are encouraged to rock the proverbial boat.
Splunk shifts the mentality of "we've never done that" to really embrace a "let's flip a table and watch what happens!"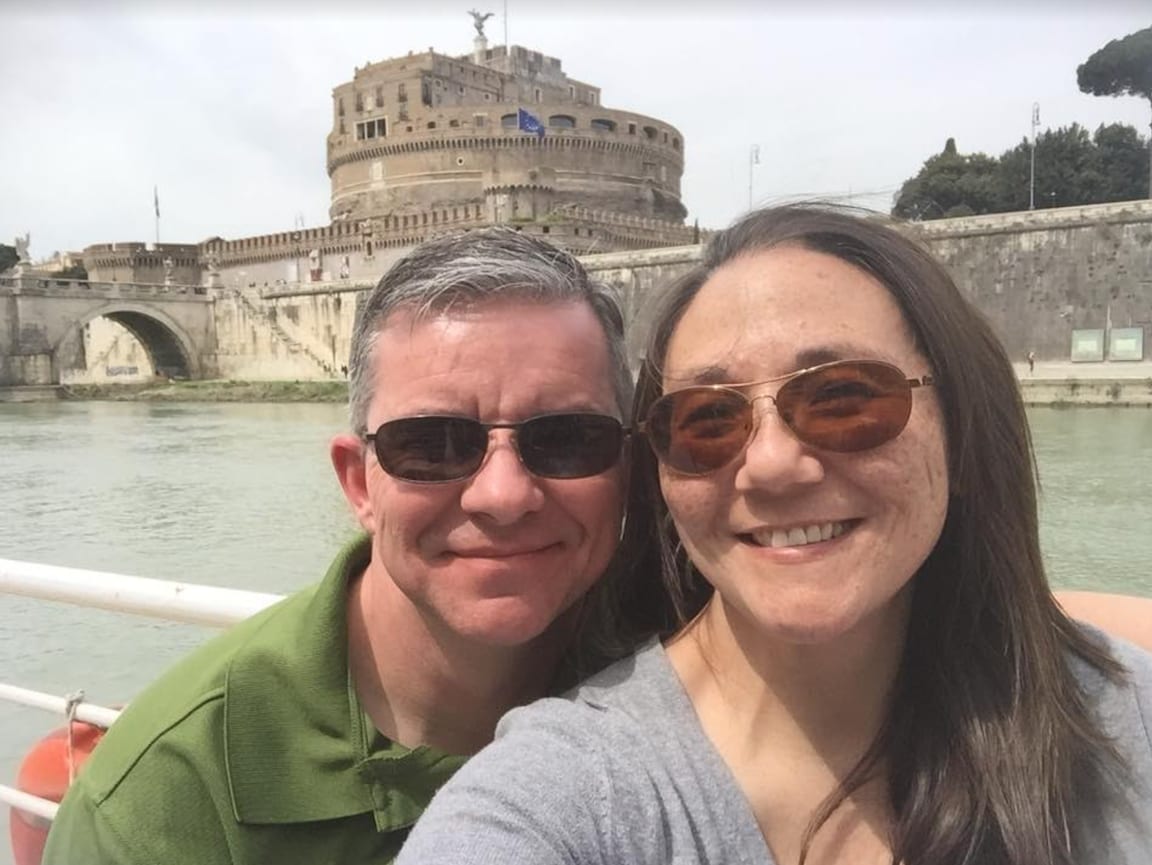 Splunk's vision is "A world where data provides clarity, elevates discussion and accelerates progress." How does your work contribute to this?
I help customers unlock the capabilities of Splunk so they can expand their uses and optimize their deployments. This helps them optimize their data into timely decisions.
Splunk's mission is to "remove the barriers between data and action, so that everyone thrives in the Data Age." What does this mean to you?
Data is everywhere, but bringing the usefulness of data to the table for the decision makers and stakeholders is one of the things I love about Splunk. I enjoy helping customers on their data journey embracing the future of business.
What can we find you doing outside of work? Hobbies or interests?
LEGO... Amassing, building, creating, sorting. Half of my workspace is dedicated to LEGO, the other half serves as my office. Luckily my awesome wife doesn't mind my hobby / obsession. I have sets displayed all over the house, there's even a coffee table/display case sitting in the corner of the living room.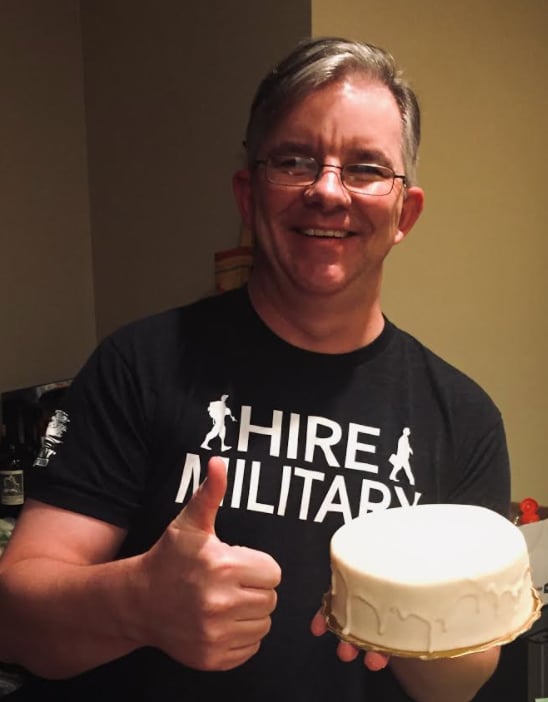 Anything else that you'd like to share that you haven't already?
Being a Veteran at Splunk, I have not only felt supported by our Vets@Splunk Employee Resource Group, but also celebrated!
One of the Veteran initiatives Splunk embraced several years ago is borrowed from the USMC's birthday cake tradition. It is customary at Marine Corps birthday celebrations worldwide to cut a traditional cake with the first piece given to our guest of honour, the second to the oldest Marine present who in turn passes it on to the youngest Marine signifying the passing of experience and knowledge. Last year, Splunk was able to continue this tradition virtually, by sending cakes to our homes. I'm attaching a photo of me receiving my cake!
I am truly honored for the opportunity to work with Splunk during my transition. Thus far I am impressed with the company, the people, and the culture that Splunk has created.
If you would like to learn more about life at Splunk, or about our open career opportunities, please visit the Splunk Careers page.
----------------------------------------------------
Thanks!
Shreya Iyer
----------------------------------------------------
Thanks!
Shreya Iyer