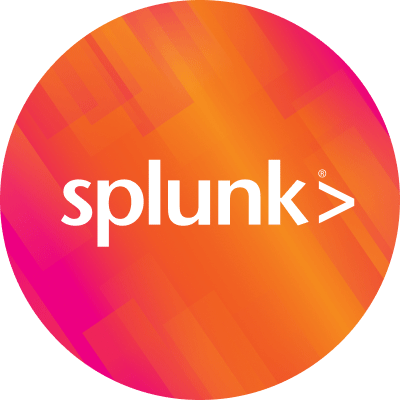 By Splunk November 03, 2016
When I boarded my flight from San Francisco to Houston, the first thing I saw was a MacBook with a "Girls Develop It" sticker. I knew I was in the right place but I didn't expect that my entire flight was headed to the Grace Hopper Conference. Once I settled into my seat I noticed all the backpacks, jackets, vests and other assorted "vendorware" with logos from Facebook, Apple, Netflix, Google…you name it. I was proud that this year Splunk joined their ranks as a first time sponsor. The Grace Hopper Celebration of Women in Computing, produced by the Anita Borg Institute, is the world's largest gathering of women technologists.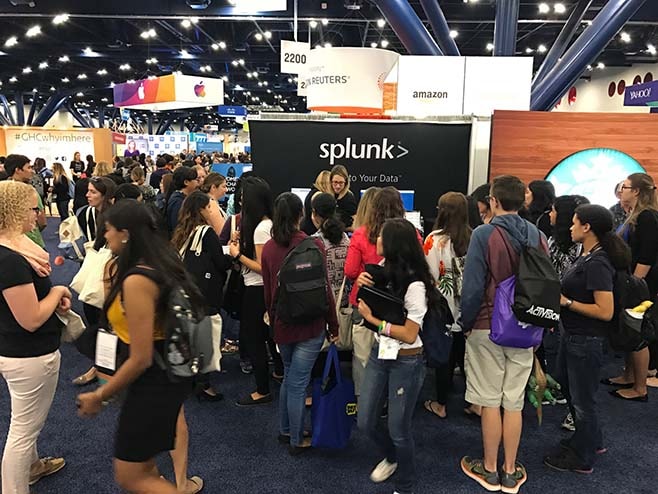 When the expo hall doors opened on Wednesday morning, after an inspiring keynote delivered by IBM CEO Ginni Rometty, we had no idea what to expect. With over 15,000 attendees, our booth was swarmed within minutes. Over the course of 3 days I had the chance to speak with hundreds of computer science students from some of the most prestigious universities, PhD candidates, data scientists, and professional technologists. I was delighted to see that there was no pipeline problem in this crowd.
Here what a few other Splunkers thought about #GHC16:
"For many years I'd heard about how awesome Grace Hopper was from my female colleagues and they always encouraged me to go. I'm really glad I listened to them and finally went this year. As a guy in our industry, it's really easy to not notice how much we feel "at home" when we're surrounded by other people like us all the time, and it was really something to be in the opposite situation at #GHC16, which had over 14,000 women and 1,000 men – I imagine this is what it feels like all the time for the women I work with. Most of all though, it was just really impressive to see the caliber of people there – the talks were great and from a variety of people and companies, and the candidates I spoke to were all really impressive. I've already told multiple colleagues that they should go in the future."
– Itay Neeman, Director of Engineering
"There is a reason they call Grace Hopper a "Celebration" – it's not just another technology conference, it's a place of encouragement and energy around women excelling at what they already know they want to do. It was clear from the 700+ students we talked to that excitement for women in tech is already here and we need to continue to build on that momentum!"
– Cecelia Campbell, Software Engineer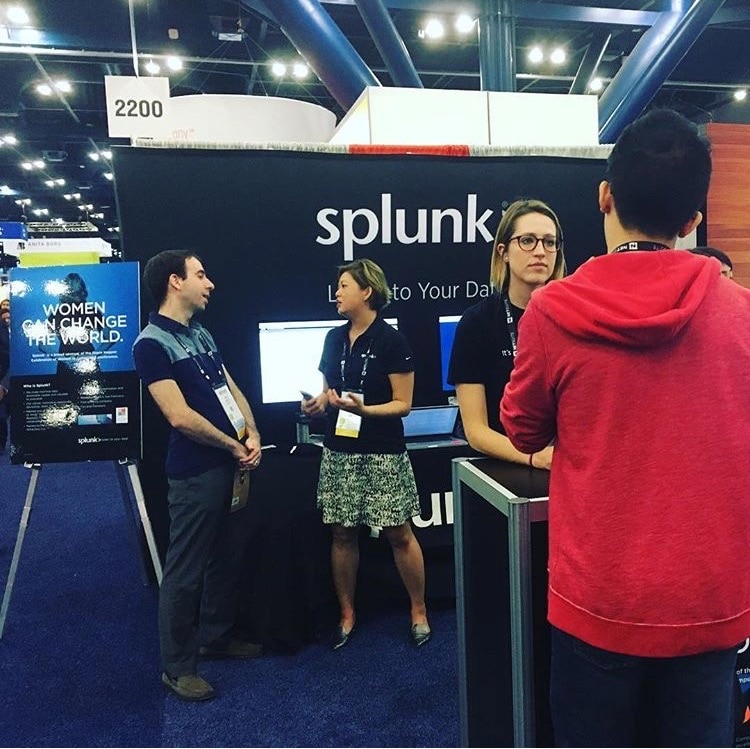 "I was blown away by the positive energy, excitement, and passion of everyone at the conference, and the overwhelming sense of support and solidarity that I had never before experienced on such a scale. It was such a great reminder of the strong community of technical women that we have around the world, and the importance of advancing their cause through continued dialog and supportive opportunities – starting right here at Splunk."
– Megumi Hora, Software Engineer
"While the Grace Hopper Celebration was an excellent recruiting event, exposing Splunk to a huge talent pool of potential interns and full-time employees, I found that most of the sessions I attended focused less on recruiting women to tech roles, and more on retaining them once they're there. Women leave the technology field mid-career 30-50% of the time. Their reasons for leaving typically stem from issues at the organization, not driven by family or other outside demands. To stay in their roles, women need to: feel they're part of a dynamic team, doing important work; be able to work on compelling projects, and have support from their manager and colleagues, as they are less likely to self-promote. My takeaway – this is good news! These are all aspects that tie to the Splunk culture and that we can control, to ensure we have a workplace with teams and projects that allows all employees to thrive."
– Anne McCarthy, Product Marketing Manager
We're all already looking forward to the 2017 Grace Hopper Conference and I'm sure it will be the biggest and best yet.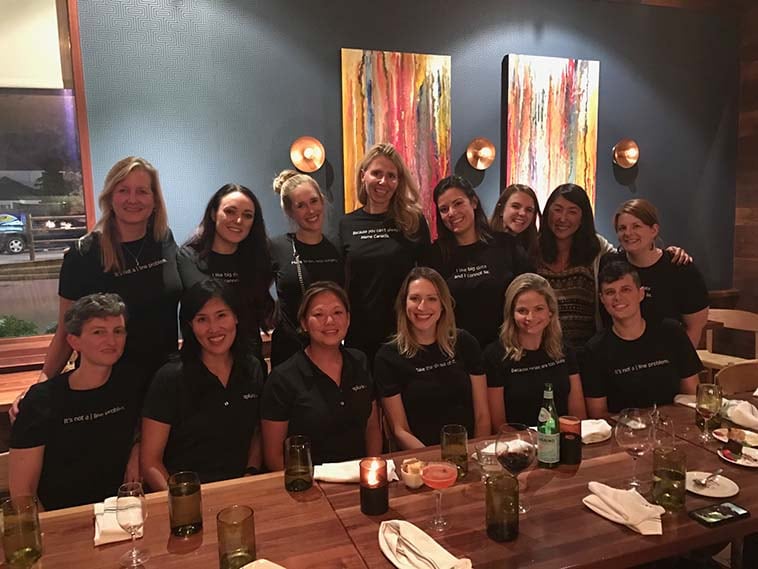 Cheers,
Theresa Vu
Director of Product Marketing
----------------------------------------------------
Thanks!
Theresa Vu