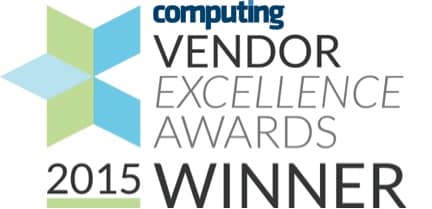 It is always nice to end a working week on a high and last Friday gave the Splunk EMEA team a great start to the weekend. We were nominated and won Computing's Vendor Excellence Award for "Big Data Innovation". The judges commented specifically on Splunk's ability to democratize big data so that everyone can use it.
It was a nice way to spend a Friday afternoon and there was a lot of nervous anticipation over lunch as to who was going to win the various awards.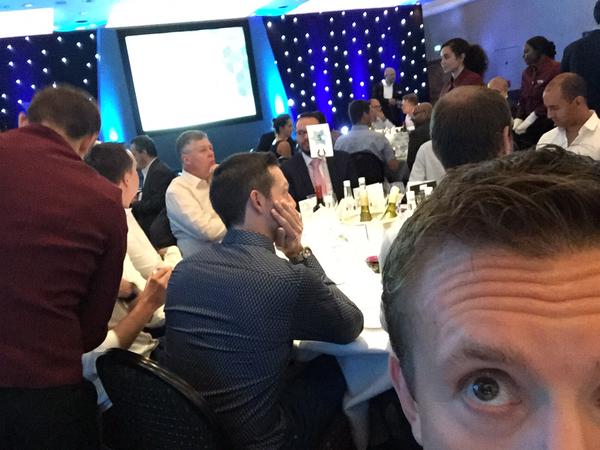 The ceremony started with something I'd never seen before. The pre-award entertainment was 25 year old rapper comedian, Chris Turner (@ChrisPJTurner). Dressed in a very dapper suit he explained how he was going to rap to anything the audience shouted out.
The audience didn't help Chris very much. We ended up with "Sepp Blatter", "tube strikes", "archaeopteryx" (a kind of dinosaur) and a collection of other obscure suggestions. Chris preceded to freestyle a really impressive rap and then went one step further by walking around the tables in the room creating the rap on-the-fly with items that people had pulled out of the pockets or handbags. If you ever get a chance to see Chris in action, it is very funny and highly entertaining. Just search "Chris Turner rapper comedian" and enjoy.
The awards ceremony started once everyone had got over a rap involving a shoe, USB stick, train ticket and a tie. The awards were wide ranging from DevOps to mobility, security to cloud and then big data and analytics where Splunk was nominated. To cut a long story short, we really didn't think we would win but after a few jokes about the name, Splunk was named the winner in the big data innovation category.
I was lucky enough to collect the award, Chris is on my left and Peter Gothard (@petergothard), senior reporter at Computing is on my right.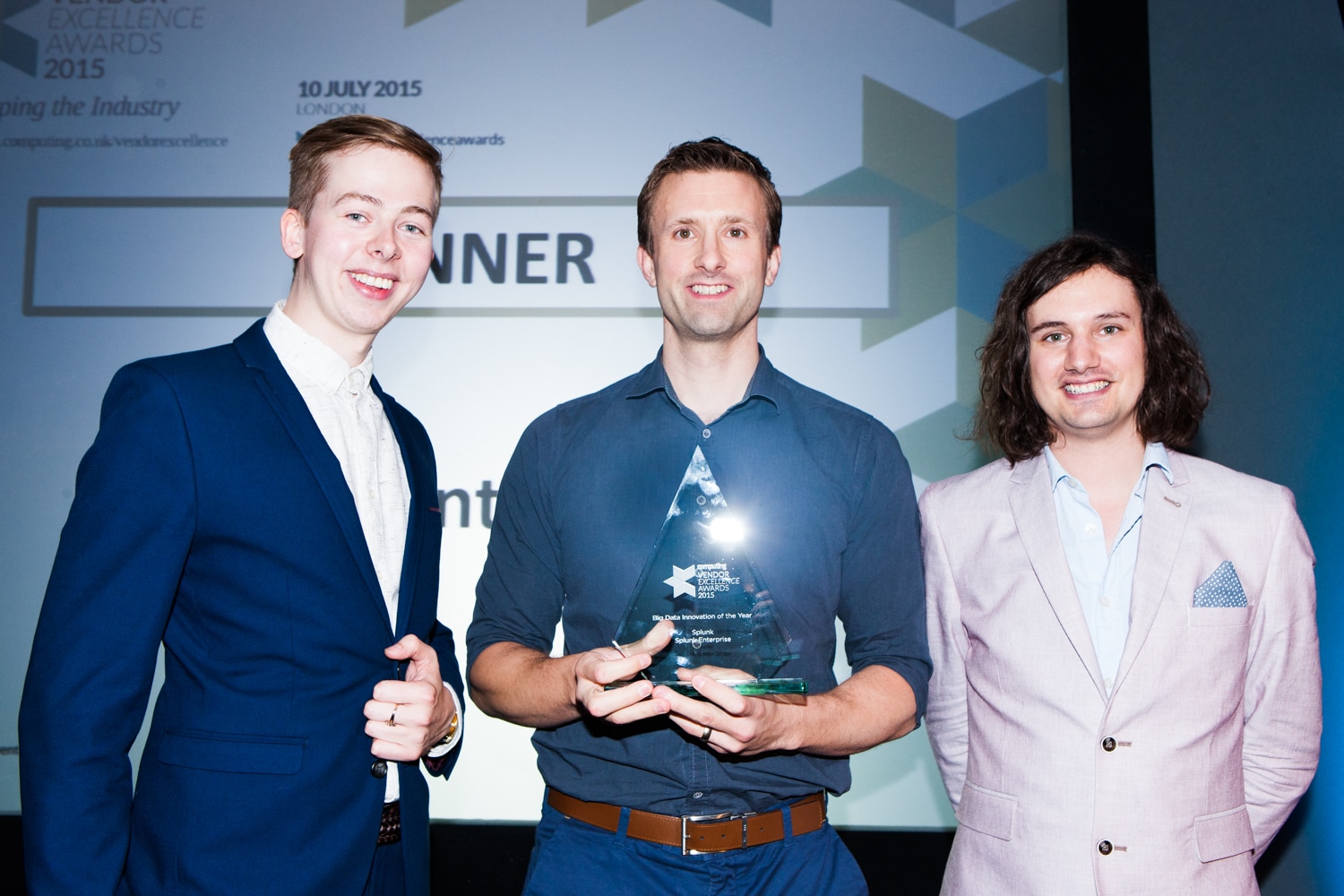 If you want to find out more about Splunk for big data then check it out here, read how Yahoo use Splunk for big data or you can try Splunk for free here.
Have a great weekend.
Matt Davies
Head of Marketing, EMEA
Splunk