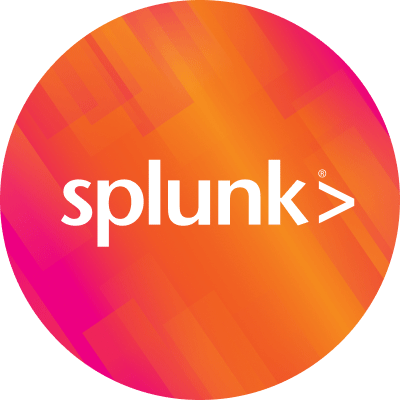 By Splunk December 02, 2020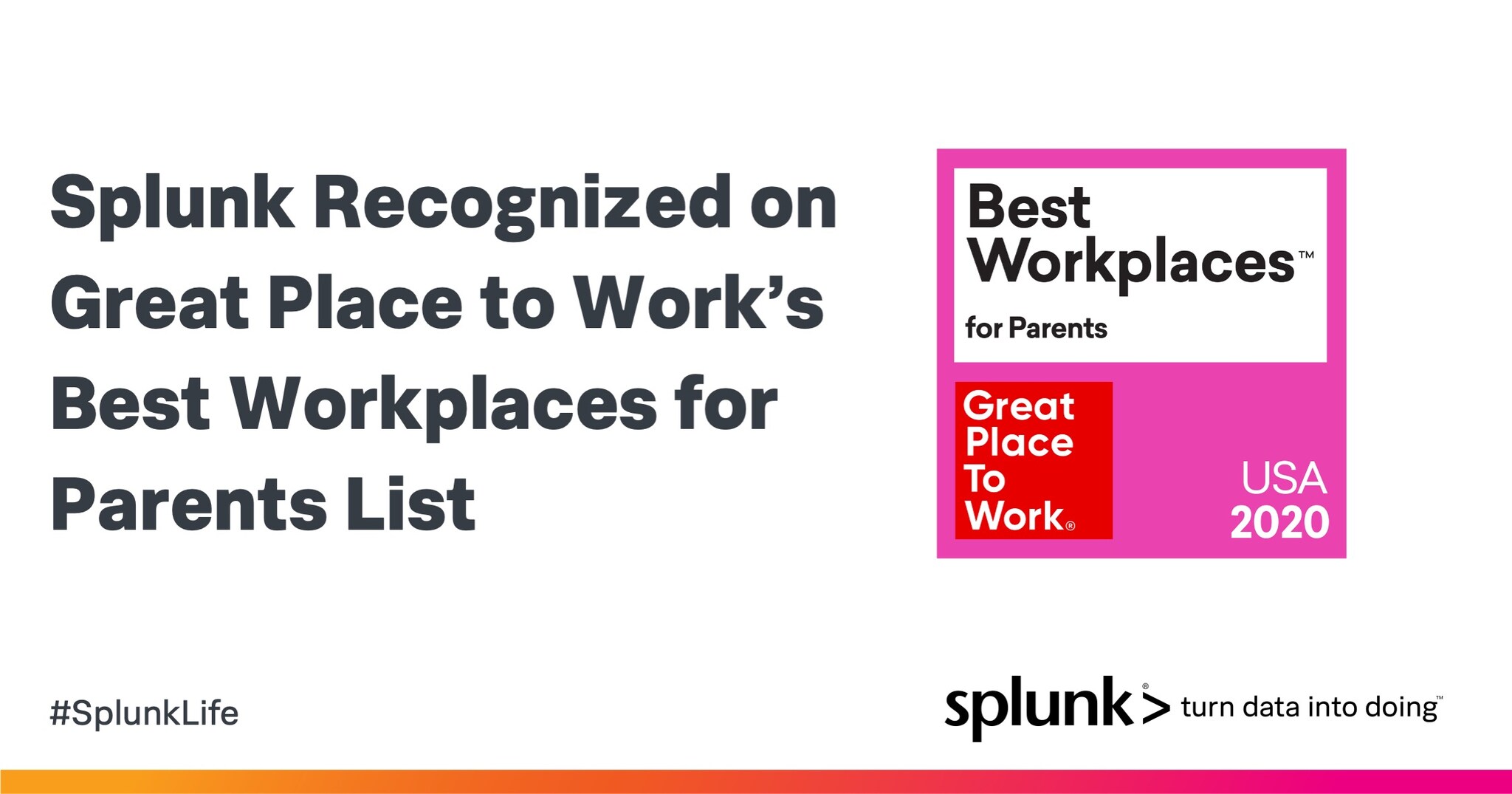 As challenging as 2020 has been for all of us, parents of young kids have faced an extra level of difficulty: Many parents are working from home while struggling to also care for families and homeschool children. And all too often, their schedules don't include enough self-care.
In light of these new and unexpected challenges, we at Splunk worked hard to help parents feel safe and supported as they navigated their new normal. All of our creative efforts paid off when we once again made the Great Place to Work's Best Workplaces for Parents list for the second year in a row.
Here are a few of the ways we're continuing to help, support and uplift Splunker parents during these hard times.
A Focus on Flexibility
As working from home became the new status quo, we recognized that a traditional workday schedule was difficult for many of our employees, especially those parenting young children. Managers were guided to provide employees extreme flexibility so they could homeschool their children, bring them to appointments or just spend time with them during the day.
That flexibility also includes where our employees work as well as when they work. With fewer geographic limitations, some Splunkers are temporarily working in places where they have family or a support network that can help them care for their families — even if they're not physically near a Splunk office.
Mental Health Matters
Here at Splunk we often strongly encourage employees to take care of themselves, their physical and mental health — and we make sure that they have options to do so.
Splunkers can access numerous mental health services through our Employee Assistance Program (EAP). We also recently rolled out a new series of mental health services and benefits through a specialized provider — on top of employees' existing healthcare benefits — which employees and their families can access via the related app.
Finally, we know that parents often just need time for their own self-care. To that end, we provided extra company-wide paid days off throughout the year as well as an entirely new category of time off: we have given Splunkers an additional 30 days paid time off for pandemic or natural disaster related issues. While these extra days off give all Splunkers a break, they're especially helpful for parents, who can use the additional time to tend to their families' needs or simply take a day off for themselves.
Leading by Example
We often encourage new parents to take advantage of our progressive parental leave program that provides up to five months of paid time off for new parents in the US. And leadership doesn't just pay lip service to this benefit — leaders like CTO Tim Tully and Chief Product Officer Sendur Sellakumar and many others have taken parental leave to focus on their new and growing families.
The result? Employees who return to work happy, with the satisfaction of knowing that they don't have to choose between prioritizing their families and building their professional careers.
"I'm proud that Splunk is supportive of work-life balance and the responsibility of parenthood," Sellakumar tells me. "...after our second child was born, I took paternity leave. I'm grateful that I could step away from work and focus on my growing family. During this important time, I was able to bond with my newborn, spend quality time with my toddler, and support my wife."
A Trove of Resources
Recognizing the numerous adjustments many parents have had to make, we knew it was critical to provide access to as many resources as possible. We compiled a wide array of parent resources for Splunkers that included tutoring materials in math and English as well as optional subjects for high school or college-age children. We also added both live and on-demand activities such as online coding, dance lessons, art classes, scavenger hunts, and coloring books for smaller children. And parents can also connect, share experiences and find additional resources on two new Slack communities: #Parents-of-Littles and #Parents-of-Teens.

As a parent to three school-age children, I recognize how difficult it is to make sure your children's personal, educational and social needs are met, while also trying to stay strong, productive and mentally healthy. As my eight-year-old son says, "2020 is a toughie."
While initial reports about a vaccine appear encouraging, much of the pandemic and our remote work situation remains uncertain. Regardless of what comes our way, we will continue to support throughout. As the Data-to-Everything company, we are continually studying the data, committed to finding new ways to help ease the journey for Splunker parents so that they can succeed while remaining safe and healthy.
----------------------------------------------------
Thanks!
Suzanne McGovern