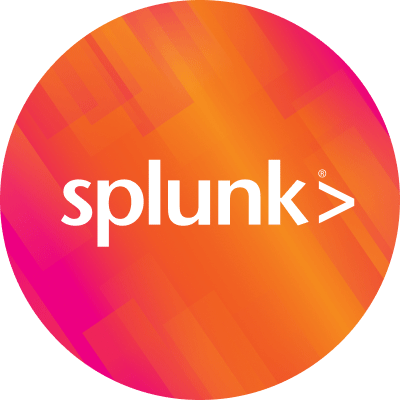 By Splunk September 01, 2021
As a kid, and being the world's biggest pop culture junky, PEOPLE Magazine's annual year in review was my bible. I would wait impatiently to find out the best in... everything (well, movies, music, theatre. TV, books — stuff I cared about). I still read PEOPLE's annual year in review, but now online.
Now that I'm a little bit older (you know, just a tad), I get to work for the company of my (data) dreams. Splunk is the kind of company that only comes around once in a lifetime — a company like no other. Splunk believes that the beauty of what we do comes from the power of Splunkers (that's employees, if you haven't guessed!) and what they do for our customers and each other.
Imagine my absolute delight that two of my favorite things are now inextricably connected. I'm thrilled to share that Splunk has been named to PEOPLE Magazine's Companies that Care 2021 list for our work and impact!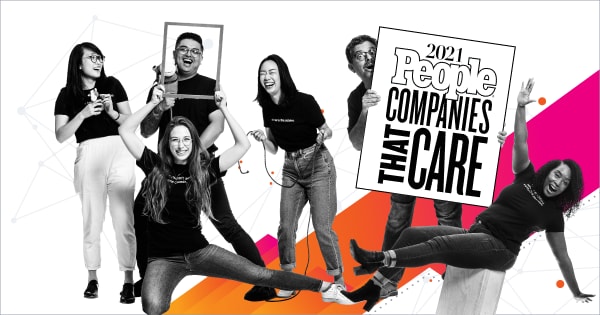 So what exactly helped us land this recognition? Well, naturally, it's our tight knit team members who responded to the Great Places to Work survey and highlighted Splunk's business success while remaining committed to caring for Splunkers, customers and the community.
It's safe to say I speak for all Splunkers when I say we're honored and super flattered by the recognition. So, without further ado, let's dive a little deeper into how we've earned this really special shout out.
Caring for Splunkers
Splunk understands that every individual is different and unique, and recognizes these differences in the benefits it provides. After all, we want everyone to bring their authentic and best selves to Splunk. Every year, we introduce a number of new initiatives to better support the needs of Splunkers and their families. For example, in 2019, we introduced expanded paid parental leave benefits, paid military reservist time-off and global family planning programs, including fertility benefits regardless of sexual orientation or gender identity. We also take pride in offering some of the most comprehensive benefits for our transgender and non-binary Splunkers.
Our Million Data Points culture is much more than a typical top-down directive — it's cultivated and nurtured from within. The company is proud of its growing Employee Resource Groups (ERGs) — nine and counting — that offer support and celebrate Splunk employees from all walks of life. The Splunk ERG ecosystem includes groups such as Black Employees and Mentors (BEAMs), SOMOS (Latinx), Womxn+, Neurodiversity, Pride, Disabled = True, Filipinx and more. ERGs are an integral part of Splunk's environment, both strengthening the company culture and driving change through acts like advocating for gender neutral bathrooms in all Splunk offices. And we're not just talking the talk — in fact, more than half of our employees are members or allies of ERGs.
Caring Through Innovation
Innovation is at the epicenter of who we are and what we do. Splunk launched Splunk Ventures, a $150 million venture capital fund designed to grant resources to organizations that are enhancing data's business value and building a positive impact on society. The first investment was announced in conjunction with the launch of Splunk Ventures — a sizable investment in Zonehaven, a cloud-based analytics application designed to help communities improve evacuations and reduce wildfire risks with data.
Caring Through Giving and Action
Beyond Splunk Ventures, we're inspiring innovation and social change through the company's corporate social impact program, Splunk for Good. Through Splunk for Good, Splunk works with local partners to leverage data to power real social change. Splunk's goal is to make data accessible, usable and valuable to everyone — no matter where it comes from.
Over the years, Splunk for Good has partnered with global organizations like NetHope, Rise Against Hunger and the Australian Red Cross to tackle global disasters like refugee crises, world hunger, the Australian bushfires and public health crises. Splunk for Good is making an impact on the world of human trafficking with partners like the Global Emacipation Network (GEN). Leveraging Splunk, GEN has been able to identify over 989 human traffickers, pimps and victims since July 2018 — and that's in addition to the 22,000 individuals who are already being tracked on the platform. Splunk for Good's efforts provide solutions to global problems by leveraging data analytics to make real-world differences that impact global institutions at scale.
Caring for the Next-Gen Leaders
Every year, the Splunktern program fosters personal and professional development among the workforce of the future. Through mentorship programs, Splunk provides its Splunkterns with the opportunity to work on real-world projects that lead to customer success.
Caring Through Learning and Listening
To help Splunkers build stronger business acumen, our CFO Jason Child created an opportunity each quarter to unpack what happened over the course of the past three months. Through 'CFOcus,' a 45-minute internal podcast, Jason goes deep into our earnings announcements, discusses how analysts responded to our performance and answers employee questions.
Caring Through Our Brand
Splunkers love to show their Splunk Pride by wearing our brand colors! Some even go as far as dying their hair (and beards, like me!) pink and orange!
It's Splunk's mission and privilege to empower Splunkers, partners, customers, community members and coworkers alike to be their true selves because at the end of the day, those differences are what make Splunk a better, stronger, more diverse organization.
These are just a few examples of what we're doing to earn the right to be seen as a caring company. And while this award recognizes Splunk for being a "Company that Cares" back in 2019, we've never lost sight of how caring for Splunkers and customers alike makes a company for the ages. Little did we know we would face an unprecedented and devastating challenge with COVID; we approached it with the same level of care, empathy and humility that is foundational to who we are. But I'll leave that story for another time...
---
People Logo ® is a registered trademark of [Meredith Corporation; TI Gotham, Inc.]. Used under license.
Splunk was named to PEOPLE Magazine's Companies that Care 2021 list for the work and impact we exhibited in 2019.
----------------------------------------------------
Thanks!
Peter Vogt