At Splunk, we take great pride in cultivating an environment and culture for our employees to thrive. I am thrilled today to share Splunk has been named to LinkedIn's Top Companies list for the second year in a row, honored as one of the best companies in the U.S. at attracting and keeping top talent. Coming on the heels of being named one of San Francisco Business Times' "Best Places to Work" for the 10th consecutive year, these awards reflect our dedication to making Splunk a place where people are excited to come to work – and play – every day.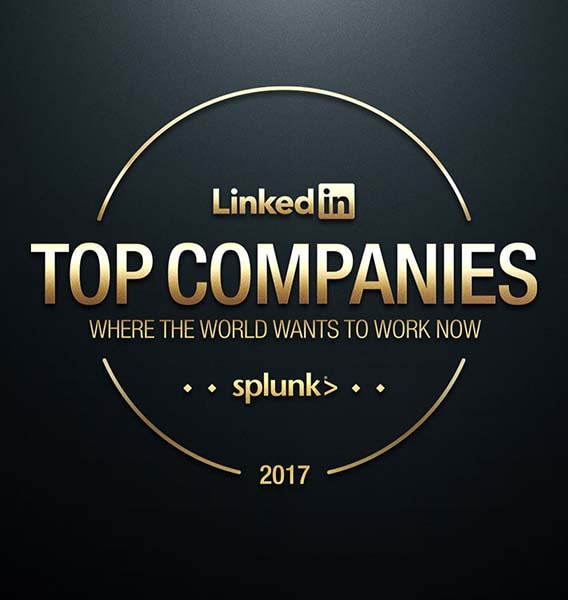 Splunk's diverse, global workforce has always been our strongest asset, and our employees' passion and achievements continue to amaze and inspire me every day. This fervor is what sets Splunk apart and allows us to attract the best of the best from around the world. We are honored to be recognized for this achievement alongside household names like Facebook and Netflix.
And speaking of our people – we're hiring worldwide! If you're interested in being a part of Splunk, check out our Careers page and see what we're all about on our Values page.
Tracy Edkins
SVP, Chief Human Resources Officer
Splunk Inc.