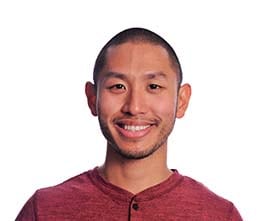 By Patrick Pablo February 01, 2016
Hey there community and welcome to the 51st installment of Smart AnSwerS.
Super Bowl 50 is making its way to the SF Bay Area next week, and traffic around HQ has been getting noticeably worse with Super Bowl City just a mile away. What does that mean? MOAR TRAFFIC and longer commute times ;( Luckily piebob, out of the kindness of her heart, gave the community team the OK to work from home amidst the sportsball madness. Such boss! So wow! Much thanks!
Important note: this week's SFBA Splunk User Group meeting has been postponed to next week, Feb 10th, to avoid Super Bowl traffic as well!
Check out this week's featured Splunk Answers posts:
How to create and trigger an alert when replication/search factors are not met on the indexer cluster master?
rcreddy06 had issues with fluctuating statuses for replication and search factors in an indexer cluster and wanted to set up an alert. Lucas K pointed out that the indexer clustering management console on the master node has searches that display whether or not these factors are met. He explained how to obtain them by adding "showsource" to the end of the URL or clicking on the magnifying glass to see other searches that power relevant results in the dashboard. Lucas K saved rcreddy06 the time of reinventing the wheel by doing a little digging and setting the alert conditions as needed.
https://answers.splunk.com/answers/329356/how-to-create-and-trigger-an-alert-when-replicatio.html
Is there a programmatic method to list and analyze which objects/resources (indexes, macros, lookups) are used by scheduled searches?
Olli1919 wanted to identify and list which scheduled searches relied on certain lookups and macros. The idea was to prevent these searches from breaking if or when any changes are made to these knowledge objects. Olli1919 actually came back to answer the question with a search to check which scheduled searches depend on which lookups. woodcock also shared two apps by his fellow SplunkTrust peers that could help take a deep dive into the efficiency and health of your deployment: Knowledge Object Explorer by martin_mueller and Data Curator by Runals.
https://answers.splunk.com/answers/329645/is-there-a-programmatic-method-to-list-and-analyze.html
Does the multisearch command have a limit like subsearch?
Masa was curious to know if there was any limit for each search clause in the multisearch command like subsearch. cpride confirmed that the same type of limits do not apply to multisearch since subsearches run during the parsing phase of a search and have to finish and return results before the parse phase completes. Multisearch, on the other hand, is a generating command, and its main limitation is the searches must be entirely distributable.
https://answers.splunk.com/answers/326321/does-the-multisearch-command-have-a-limit-like-sub.html
Thanks for reading!
Missed out on the first fifty Smart AnSwerS blog posts? Check 'em out here!
http://blogs.splunk.com/author/ppablo