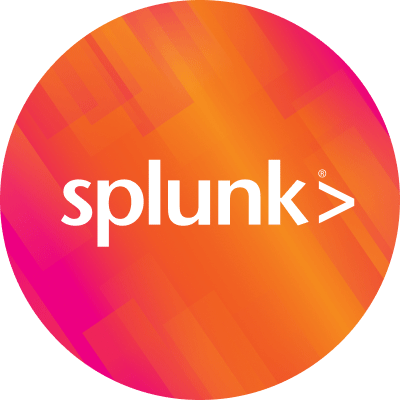 By Splunk March 08, 2019
What a rollercoaster week for the blockchain team at Splunk! First, we demoed our Splunk for Hyperledger Fabric app at IBM Think; with barely a day to rest, we flew off to ETH Denver to win a couple trophies in the hackathon; and right as we get back, our CEO, Doug Merritt, posts a blog about his experiences with blockchain.
First off, we want to thank the awesome team at ETH Global for planning an awesome hackathon—it was amazing to experience all the positive energy in the Ethereum community. There was plenty of coffee, late night pizza, and BuffiDai to spend on food trucks.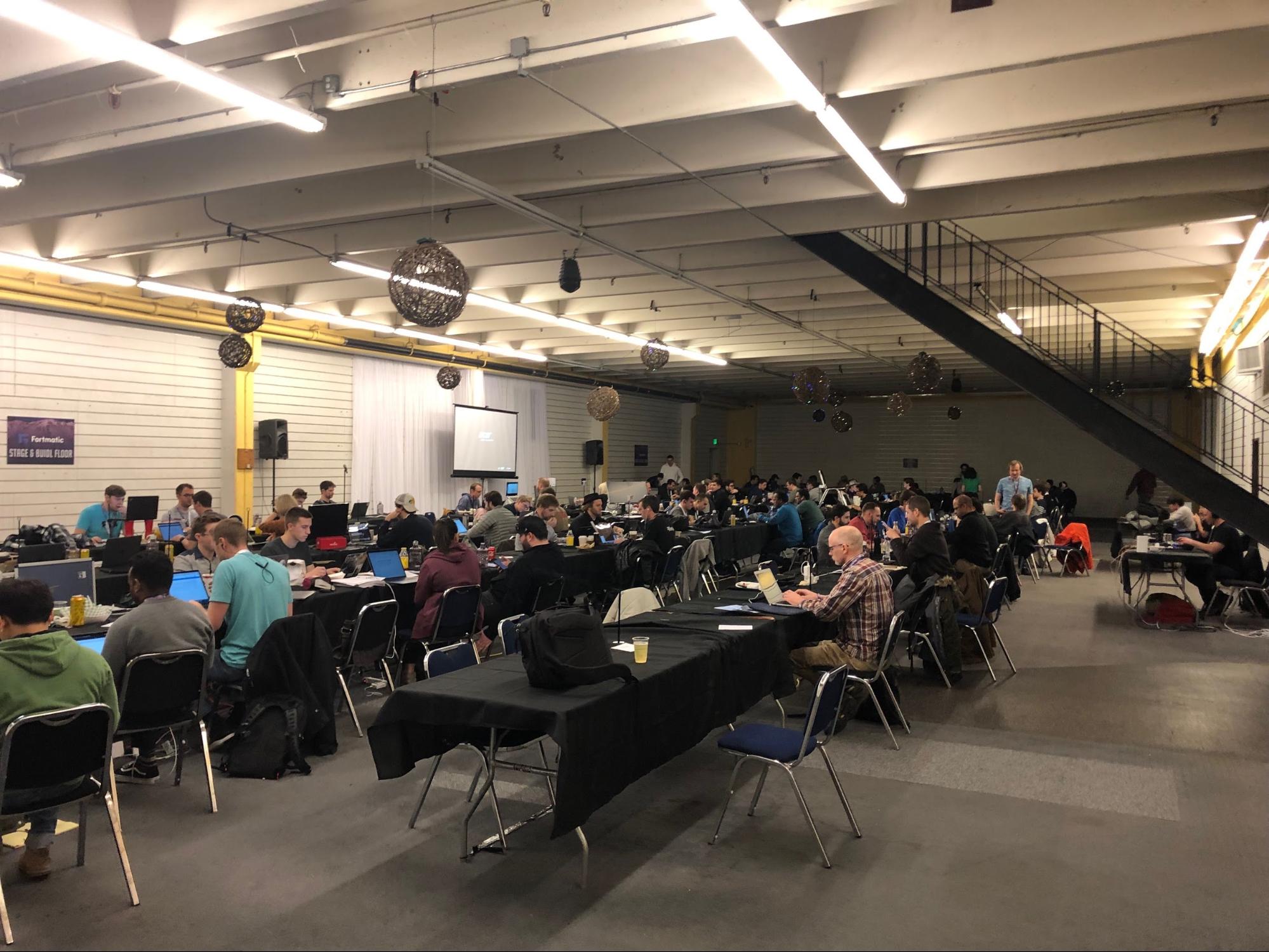 Serious #BUIDL-ing going on! This was floor 4.5, the smallest of the 5 stories.

From the power of Splunk, an unhealthy amount of caffeine, and a healthy amount of beer, we were able to #BUIDL a demo of how Splunk can help Ethereum developers get from dev to test to production.
With Splunk, you can analyze transactions across Ethereum mainnet and sidechains in one dashboard.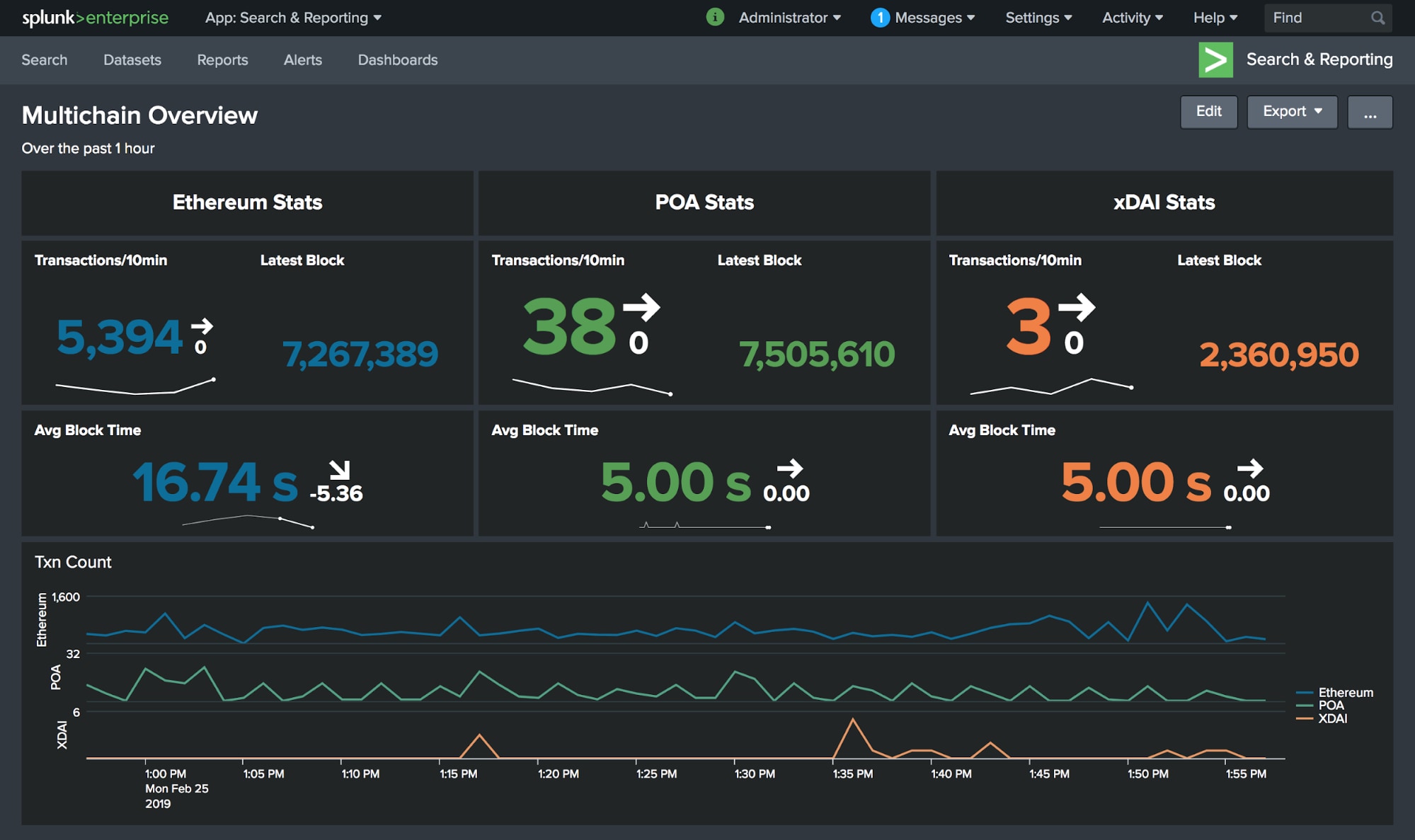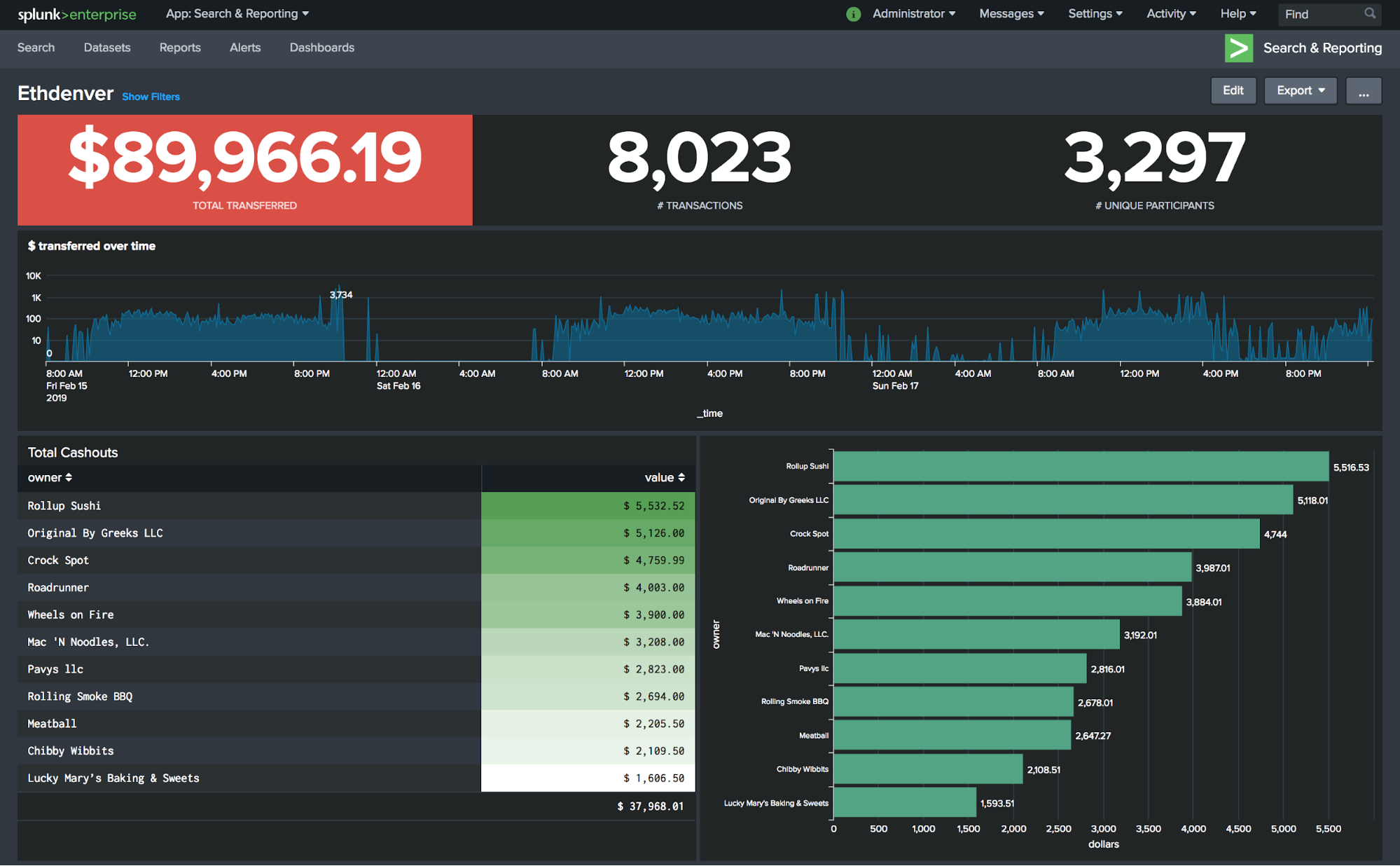 We Splunked the BuffiDai transactions to figure out what the most popular food truck was. Man, were we blown away by the response! We were one of the top 5 finalists in the Open Track and won the highest "Wow" factor award.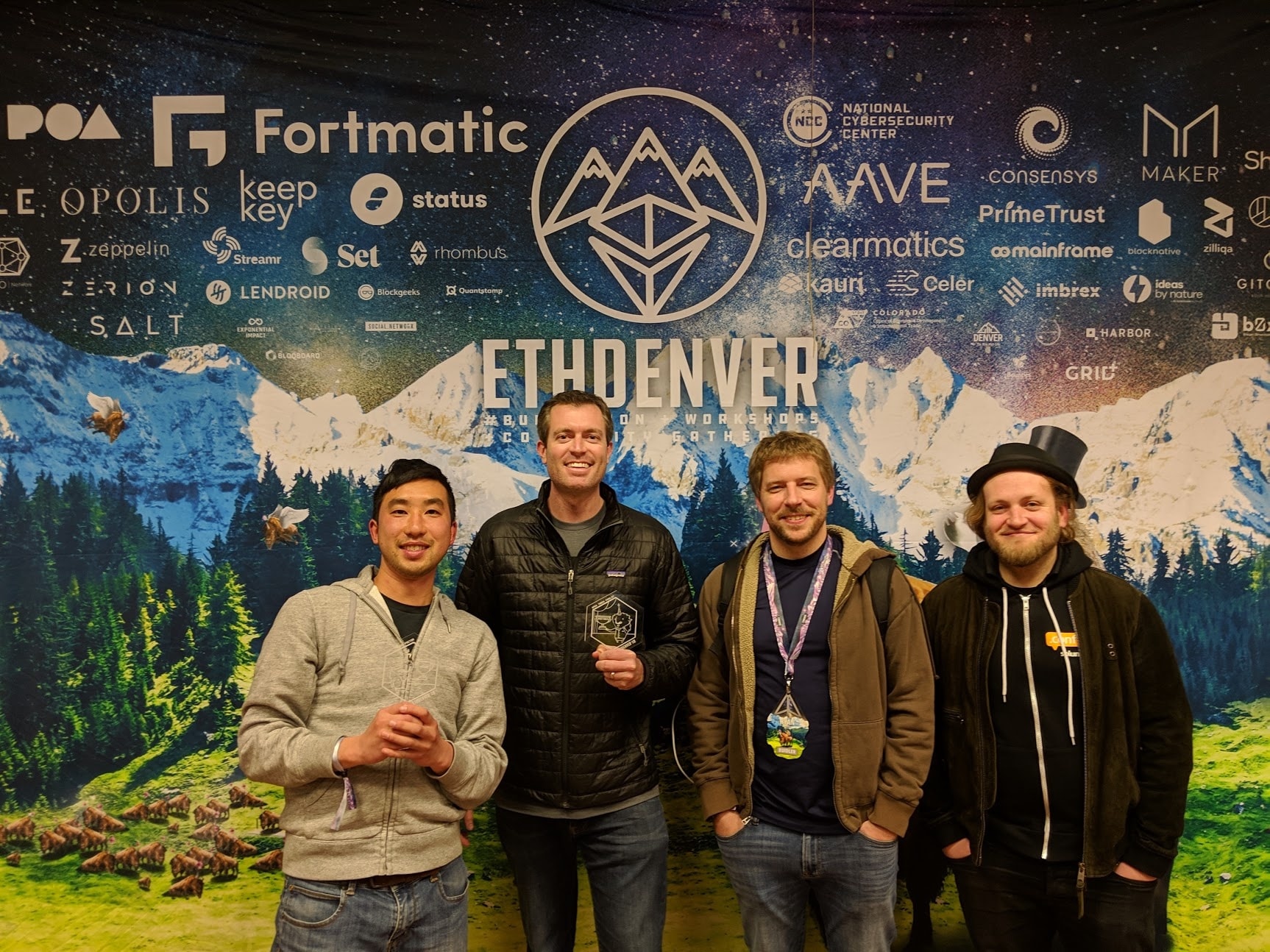 The happy hackers!

Impressed with the demo, our new friends from MakerDAO asked us to build some dashboards for their post hackathon happy hour. Powered by sushi and beer, we spent a couple hours after the closing ceremonies hacking together some dashboards to show at the bar.
As expected, chaos ensued...
A bar full of hackers fueled by Moscow Mules and sleep deprivation descended on the dashboards with an enthusiasm that many hadn't seen since late 2017.
The @MakerDAO Dappy Hour at #ETHDenver2019 was something unlike any other. As attendees purchased drinks or donated to @UNICEF with #xDai or #buffiDai they could share a message and all the TVs rotated through #splunk dashboards to show the results in < 5s thanks to @poanetwork pic.twitter.com/4S0U3IiaNV

— Nate McKervey (@DataPhysicist) February 18, 2019

Unfortunately, this was not the start of another crypto moon. We missed an edge case in our search that picked up some extra data and this was quickly exploited by the group. Austin Griffith posted a great write up of what happened.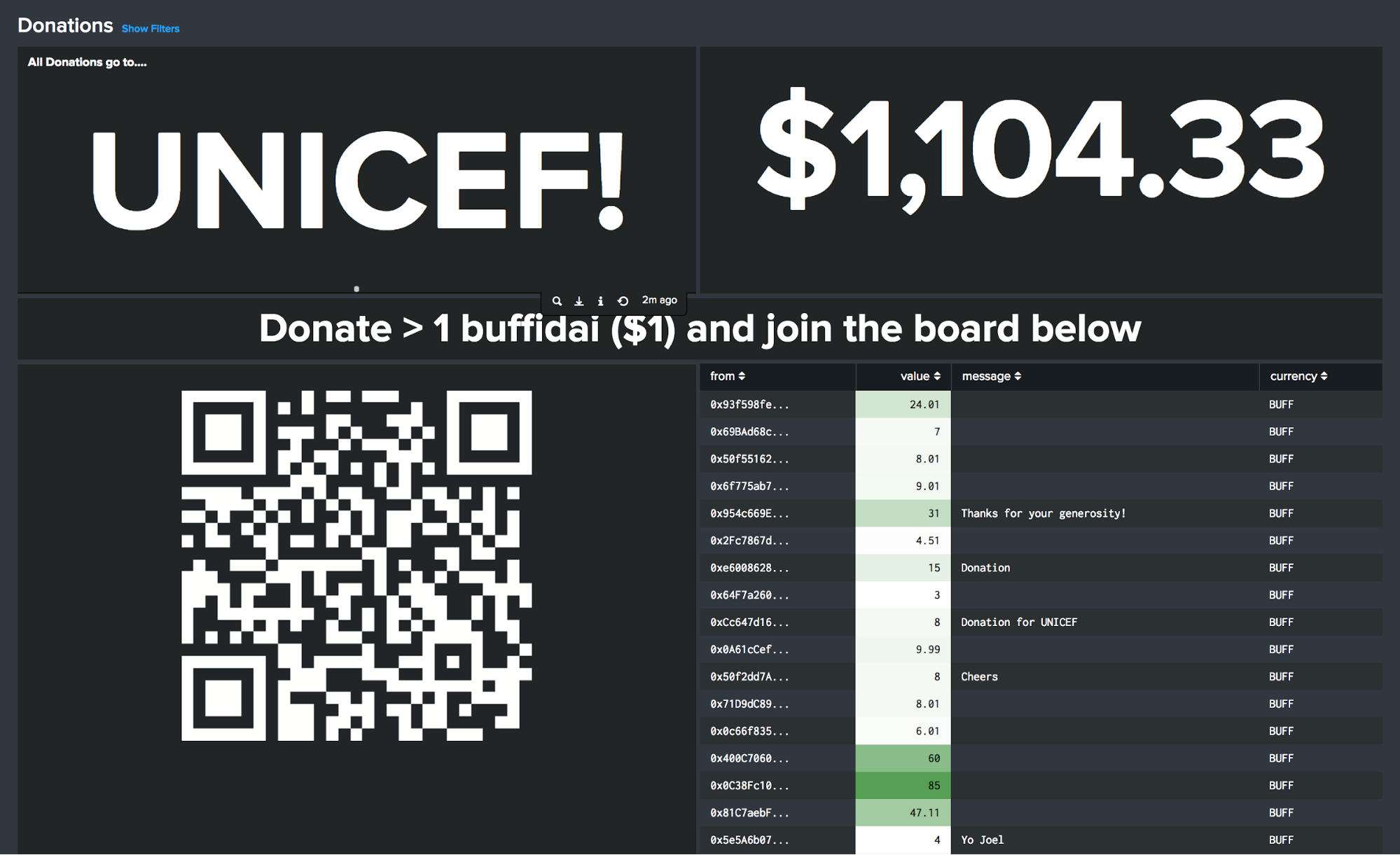 Ultimately, we ended up raising over $1000 for UNICEF.

Overall, we had an amazing time with all the friendly folks at ETH Denver and we're definitely looking forward to next year! Stay tuned to the blog as we'll be releasing our code on Github in the coming weeks. And as always, if you want to know more feel free to reach out to us at blockchain [at] splunk.com.
----------------------------------------------------
Thanks!
Jeff Wu