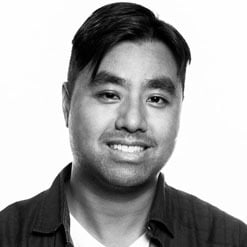 By Jesse Chor February 13, 2019
Splunk is seeking iOS and Android engineers to join a lively team and build exciting apps. Interested? Check out our available openings on the Connected Experiences team.
Since my first job when I was 12 years old, my favorite jobs had amazing culture, purpose and co-workers. Fast forward to now as Director of the Mobile ("Connected Experiences") Engineering team; I joined Splunk to build a high-caliber, talented team that shares the same values. With Splunk as a thriving foundation, we're working on some really exciting and innovative ways to make machine data accessible to our customers.
As Doug Merritt, President and CEO of Splunk, said—"We are in the midst of a data revolution." The world is saturated with machine data, and if organizations aren't making use of it, they're falling behind. Thousands of customers already use Splunk products to extract invaluable insights, and Splunk is heavily investing in Connected Experiences to reach the mobile market as well.
My team builds software that extends Splunk Enterprise to native mobile (iOS and Android) users. We're developing highly scalable apps from the ground up for smartphones, tablets, TVs and wearable devices. Our suite of products will enable Splunk users to receive and send actionable mobile alerts, translate data into augmented reality and more through a secure cloud service. Check out "Beyond the Desktop: New Splunk Mobile Solutions" to learn more about these initiatives.
We're a group of experienced native, full stack and NLP developers who are ambitious about building innovative mobile apps, with sufficient aim to survive occasional Nerf battles. Although we're hiring for both iOS and Android positions, we're focused on building our Android team. As an Android engineer, you'll build new products using the latest Android frameworks, tools and libraries such as Kotlin, Jetpack, AndroidX and more. You'll encounter exciting challenges with testing infrastructure, experimentation framework, charts libraries, AR and VR, and mobile security.
So what's it like to be a part of this team? The Connected Experiences team starter pack includes: a 38-inch curved screen monitor, the latest Android or iOS smartphone, wearables, tablets, eye protection and a fully loaded Nerf product. We have an uber passionate and creative culture and work on fast paced projects in a fun, collaborative environment.
If you're interested in joining a lively community to create unique scalable apps, check out our career opportunities with the Connected Experiences team.