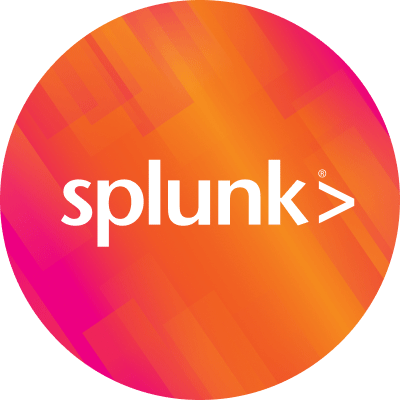 By Splunk November 14, 2019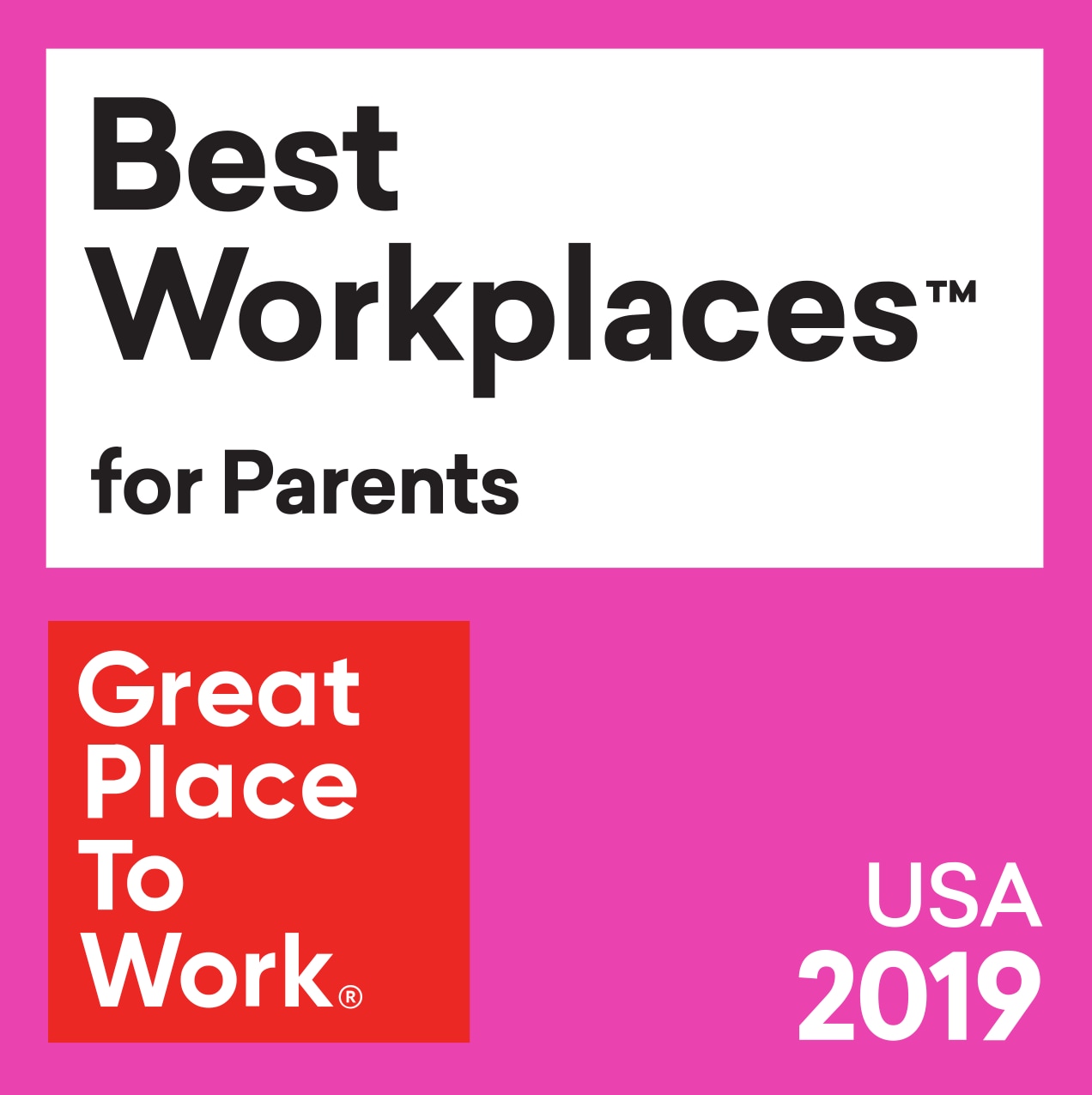 At Splunk, we know that your family is a big part of who you are and what you bring to the table. And we recognize that your children and family are not only a critical part of your million data points, they are a top priority in your life.
These core beliefs were validated in our most recent accolade from the editors at Fortune Magazine, who included us on their list of "50 Best Workplaces for Parents in 2019."
While we're certainly proud of that achievement, our emphasis on the family goes far beyond winning awards. Here are a few ways we help support our Splunkers be the best parents — and employees — they can be.
A Family-First Culture
Our family-first culture starts with our leadership. It's not uncommon for Splunk executives — including our CEO Doug Merritt — to leave meetings early to attend their children's soccer game or take them to the dentist.
Jeremy Rishel, Splunk SVP of engineering, tells me, "Splunk leaders set an example of integrating professional and family commitments that recognizes the primary importance of family and supporting others in doing so."
Our flexibility for our employees is no accident. We want to create a culture in which employees can talk openly about their children and actively support them. And we also want our employees to know they can be there when their children need them most, even if it's during the workday or at times that might be considered "inconvenient."
"As a full-time working mom, I'm thankful I have the flexibility to walk my son to school in the morning, take him to activities after school, and even volunteer in his classroom," says June Kim, senior demand generation manager. "But none of this would be possible without the support of Splunk and its leadership team."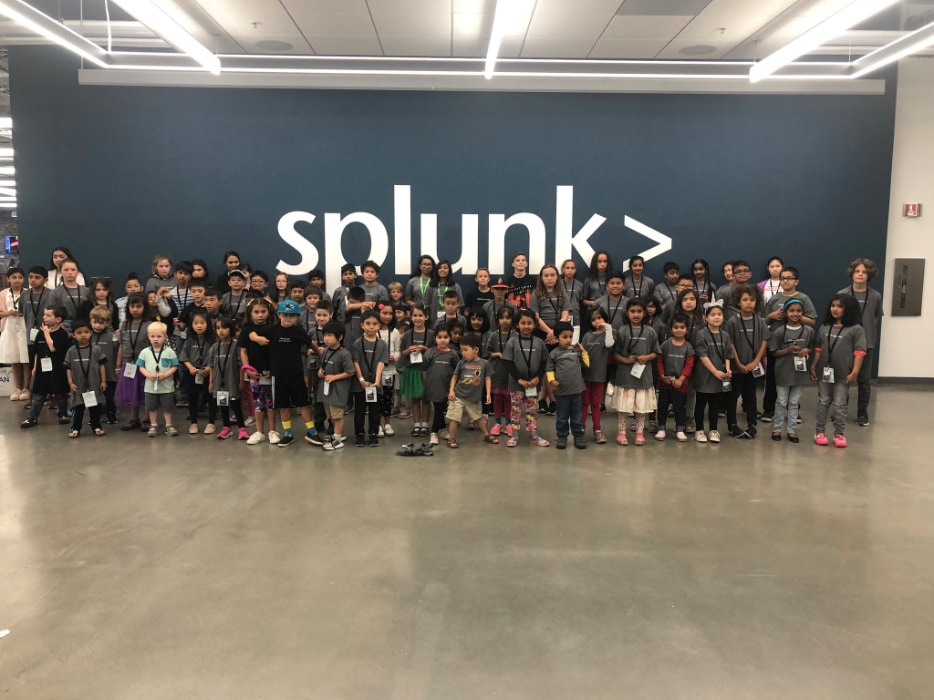 Progressive Family Programs
We aim to go above and beyond many of our industry peers with progressive family leave and planning programs. Among our many benefits, we offer:
Generous maternity and paternity leave programs that provide up to five months of paid leave for new fathers and mothers.
Comprehensive fertility and parenting benefits that include IVF, egg freezing, surrogacy and adoption.
Pet health insurance, including discounts on premiums, to keep your furry family members healthy.
Helping Splunkers prioritize a new or growing family, and support them along the way, also makes good business sense. As the Data-to-Everything company, we look at the data: Paid leave greatly reduces turnover costs and encourages valued workers to return to their place of employment. By providing an extended paid family leave, employees come back happy, and with the peace of mind that they not only will have job security, but the ability to flexibly transition back into the workforce to meet the demands of their new schedule.
"The emotional, psychological and physical burdens of carrying and delivering a baby continue beyond the delivery room — so the extra time was a huge blessing to me and my family," Veronica Ruano, senior manager of employee communications, tells me. "Since I was still adjusting and learning how to juggle my new working mom schedule, my manager gave me tons of flexibility to complete my work from home whenever I needed to."
That same benefit is extended to new dads as well.
"I got to spend 14 weeks at home with my daughter alone once my wife went back to work," says Matt Stine, director of PM strategy and operations. "That was a special bonding time with my daughter that I'll never forget. I learned a lot about being a parent, and it gave us enough time to find a daycare for her to attend when I went back to work."
Sharing The Job
For working parents and other family caregivers, finding a sustainable work-life balance can often seem completely out of reach — unless they share a job. Katy Mann, director of National Security Programs and Pamela Sotnick, a program manager, are two Splunkers who found a creative solution to make work work for them. The pair split the work week, and equally divide all responsibilities and compensation, enabling them to pursue their careers while freeing up time to spend with their families, or get some much-needed rest. And Splunk benefits from re-energized employees, less attrition and better employee job satisfaction. Plus, new kinds of collaboration and teamwork lead to a more diverse pool of ideas — the fuel for innovation.
Bring Your Child to Work Day
We also make it a point to celebrate Splunker families with Bring Your Child to Work Day in both our San Francisco and Santana Row offices. At this year's event on April 24th, Splunker kids had an itinerary jam-packed with music performances, scavenger hunts, art projects and movies. They also did a Splunkcraft Lab, a workshop that combines Splunk with Minecraft to give them a fun way to learn more about Splunk — and what their parents do at work all day. And every child got a "Future Splunker" t-shirt — just to let them know that they're part of the family.
Much of our success as individuals, and as a company, is attributed to diversity and inclusion. Innovation is fueled by diversity — and children, families, pets and loved ones are all part of our "million data points" culture.
But we can't be our best at work unless we can bring our whole selves to work — and feel comfortable doing so. Navigating career, family and work-life integration already has plenty of challenges. Splunk, at least, aims to make that journey for its employees as easy —and as comfortable — as possible.

----------------------------------------------------
Thanks!
Suzanne McGovern