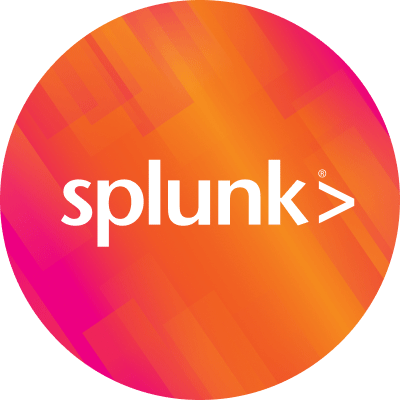 By Splunk January 31, 2018
In 2016, Splunk hosted a delegation at our San Francisco headquarters, including a Saudi Prince, the managing director of the Saudi investment authority, and thought provokers on how to revolutionize the Kingdom of Saudi Arabia (KSA) away from a dependence on oil, into a more diverse approach to remain the economic powerhouse within the Gulf Cooperation Council (GCC). One key topic that came up throughout was the required increase in employment, and specifically the required increase of women in the workplace.
Looking back to Splunk .conf 2017, I saw topics like "Women in Tech", "Splunk4Good", "Splunk Pledge" and all I could think was "How can I impact the evolution of Saudi Arabia with these types of initiatives". I socialized the idea for a local Woman in Tech event with my management and team, and they all jumped on board – of course one of the core values at the heart of Splunk is to be disruptive, not only with our technology, but also with our approach to each of the ever-changing markets which we operate in.
When planning the event, the first person who came to mind was Rasha Abu AlSaud, CISO of one of the largest banks in KSA. I had interacted with Rasha on numerous occasions and have always been a fan of her approach to security and visionary leadership. We won her support to be involved, and with it came a recommendation for a second speaker; Shahd Abdulrahman Attar, Co-founder of a network which connects professional Saudi Women. When speaking of our intention to host such an event, men and women alike were hugely supportive and promised to spread the word within their network. We secured the help of Splunk's own Divanny Lamas and Kelly Kitagawa, with Divanny completing the panel of powerhouses, and Kelly both hosting the panel and demonstrating how Splunk can make an impact not only in organizations, but on topics like human trafficking through the Splunk Pledge.

The event, "Empowering Women Through Technology", took place in December. The opening speech from Shahd was thought provoking, with all of the audience members asking themselves about the "unconscious bias" we carry throughout our lives. Shahd asked "I want you to imagine what a typical innovator looks like… Is it someone who looks like Steve Jobs? Is the innovator male? Why aren't they female?". It's funny how spot-on Shahd was with this question but the task of changing our pre-programmed bias is the challenge we all have to be conscious of if the change we wish for is ever going to take place in the favour of equality.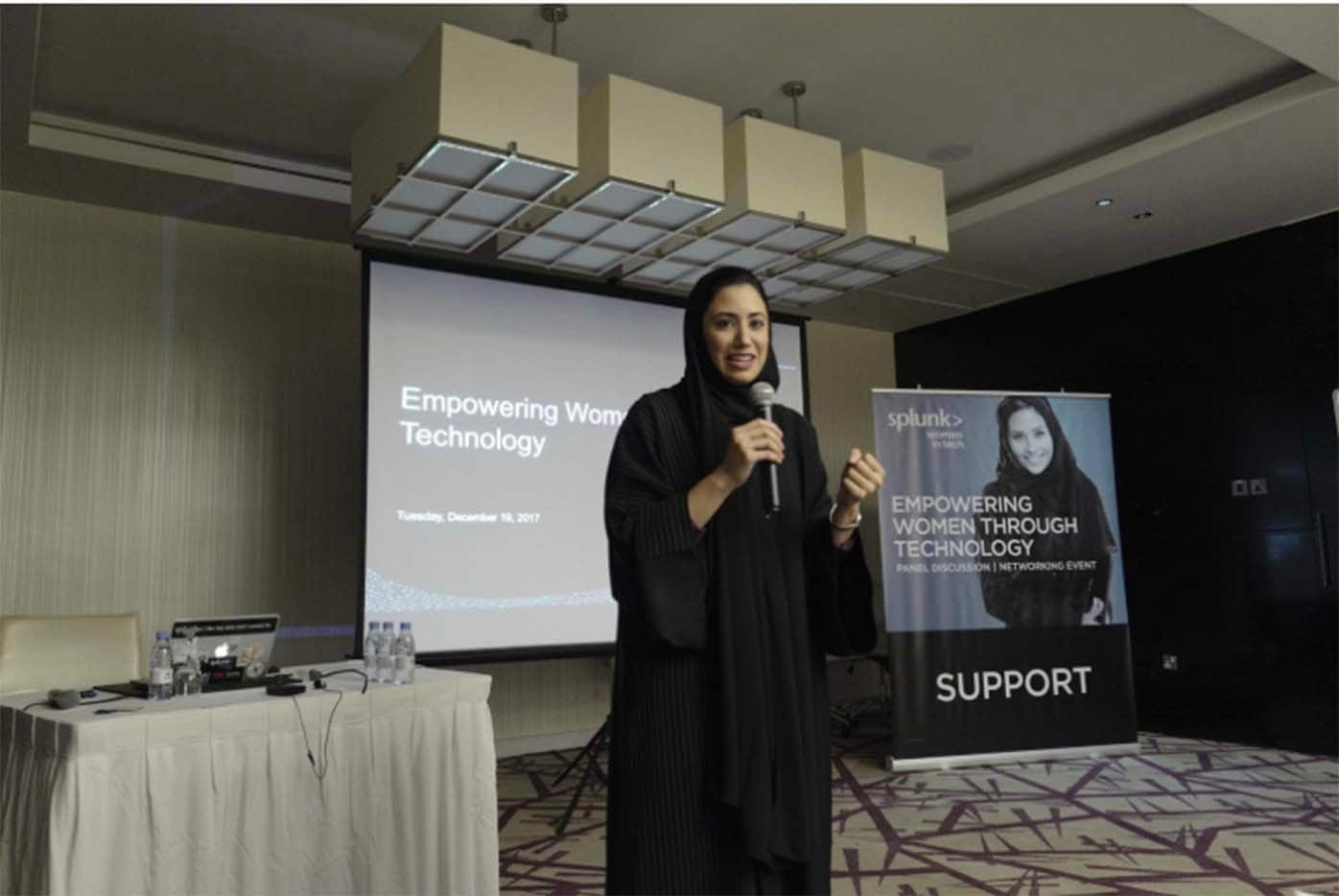 The panel's Q&A was just as powerful with great advice for the Saudi women in the audience on how to thrive in their careers, whilst remaining respectful of the cultural limitations which to date still exist. For many us of, it may be difficult to put ourselves in the place of a woman from Saudi Arabia; no matter how good their resumé may be, some organizations still refuse to employ females.
At the end of the event, many of the female attendee's raved how it was exactly what the IT industry needed, and thanked the speakers and organizers for hosting at such a time in the transforming history of Saudi Arabia. One lady attending on behalf of her family business sought advice on how to provoke change within her own organization - the balance between culture, empowerment and enablement at the forefront of her questions. After the event it was evident that she left full of ideas, connected to a network of powerful women who are all willing to help one another when the time comes.
I joined Splunk many years ago with the intention of simply opening the Middle Eastern market. Never did I imagine that we would be driving thought provoking change and helping to build a network of female IT professionals and experts in Saudi Arabia. I'm proud of the event, but most of all, I'm proud of what could become the end result. Despite this post focusing on an event to empower women in the Middle East, decision making positions are still overwhelmingly held by men across the globe. I can't imagine James Brown intended for this line to ever be used in relation to this kind of topic in IT, anywhere in the world, but especially in Saudi Arabia, "This IS a Man's world" but when looking at the future things might look different. The future "may not be nothin' without a woman or a girl".
Thanks for reading - Mo
----------------------------------------------------
Thanks!
Mohammed Slim