By Brooke Cunningham June 14, 2017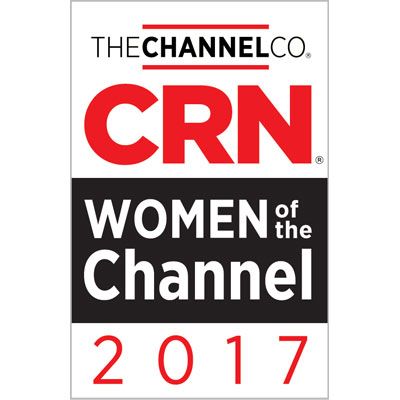 I recently had the privilege to attend and speak at CRN's annual Women of the Channel West Conference (WoTC), where I'm proud to say five of our Splunkers were named among this year's Women of the Channel honorees – our highest number of female partner champions ever!
CRN's annual WoTC West has been an influential event in the empowerment and promotion of the next generation of female leaders in channel IT. It was an honor to speak alongside so many other talented women—including executives from IBM, Verizon and Microsoft—to share our unique experiences and peer perspectives leading our companies' success in the channel.
I've been on the Board of Advisors for both CRN's WoTC East and West coast conferences for many years. This year's WoTC West marked the first time Splunk has been a Diamond-level sponsor, a testament to our company's commitment to promoting women in technology and especially the talented women of our Partner+ Program. Investing in Women in Technology initiatives is an important part of our culture at Splunk. Our ongoing employee learning and development programs are designed to foster a workplace that promotes and encourages new opportunities for women to lead and succeed both at Splunk and across the industry.
The WoTC West event featured a broad mix of discussions and topics focused around the central theme: "Be the Voice of Change." This theme resonated in many of the presentations at the event, with speakers offering advice to the audience on developing communication skills such as assertively disagreeing in business conversations, embracing a growth mindset and driving innovation to keep pace with a rapidly evolving industry.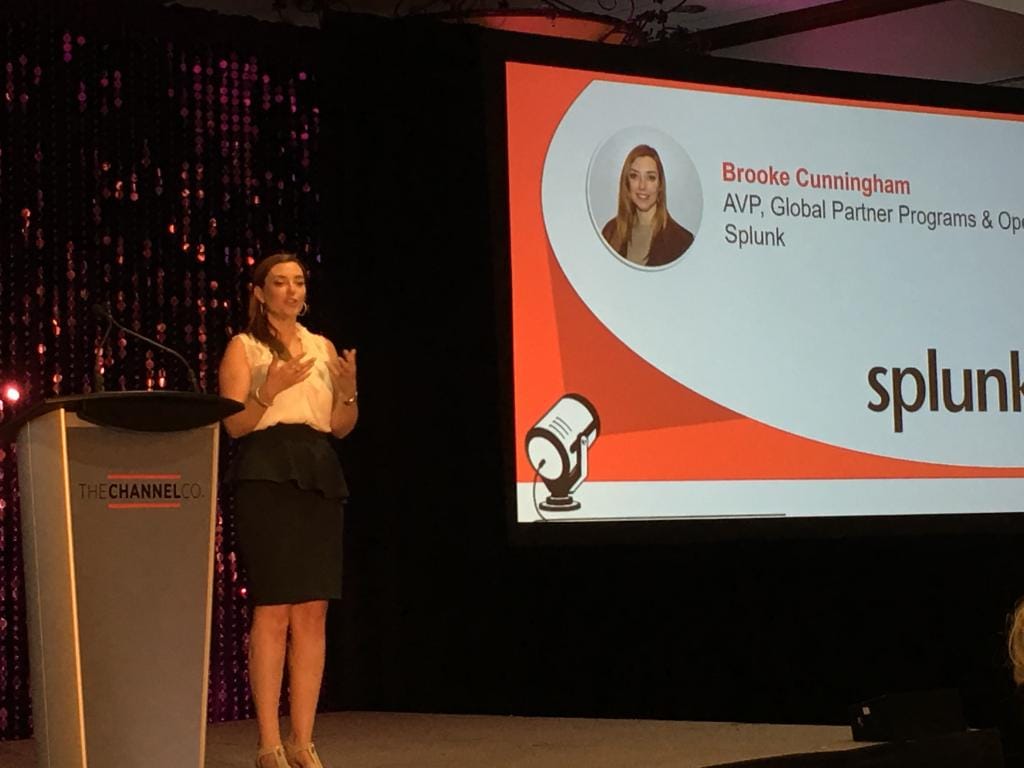 One of the most memorable takeaways for me is the need for women to do more than just "lean in." We hear that phrase a lot, in empowerment groups, corporate advice blogs and more, but it's not enough – women need to jump in and be leaders, in their teams and workplaces.
That idea was also a major theme of my keynote presentation at the conference. The topic of my keynote centered around Partner Engagement & Loyalty, and how I've created a proficiency in creating this type of practice from the ground up at multiple vendors, and now at Splunk. I also spoke about career growth, both what I've witnessed among my peers and the path of my own career in the channel industry. As I gained experience, I developed areas of expertise—such as Partner Loyalty—which I applied to create new business practices across the companies I've worked for, and that ultimately led me to my position today at Splunk. Most importantly, I was never actually tasked with developing those practices. Instead, I saw a need, took charge and seized opportunities.
You can create something unique and lead it yourself.
Overall the event was energizing and impactful for all attendees. Visit the CRN WoTC site to check out some of the other WoTC West presentations!