By Matt Davies April 16, 2019
Firstly, a confession. All I wanted to do when I was a kid was draw for Marvel comics, and I'd be lying if I said dressing up as Thor (in a slightly too small suit and dodgy beard) for a Splunk charity boat race wasn't one of my career highlights. So with that out of the way, you can imagine how eager I was to write this... You'd have to be living under a Thanos-sized rock not to notice the excitement growing around Avengers Endgame. It seemed only right to "Assemble" a post, using Splunk to dig into the topic of The Avengers, and see if data can shed any light on the outcome of the upcoming final showdown.
I started with a pretty large dataset of all superheroes thanks to Claudio Davi via Gaggle, and FiveThirtyEight via Github. I did some quick visualizations of Marvel vs DC, and then ranked the tallest and heaviest Marvel heroes.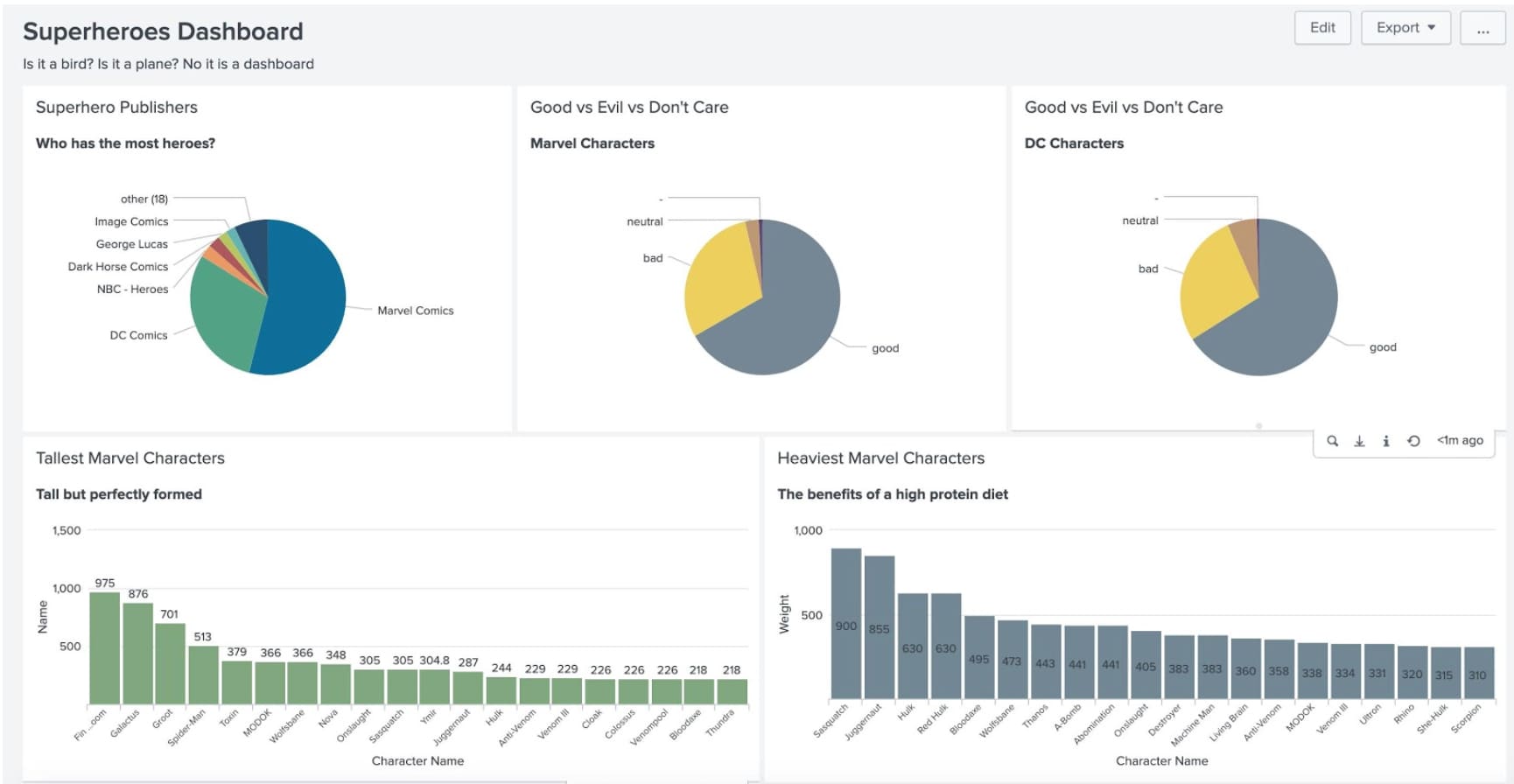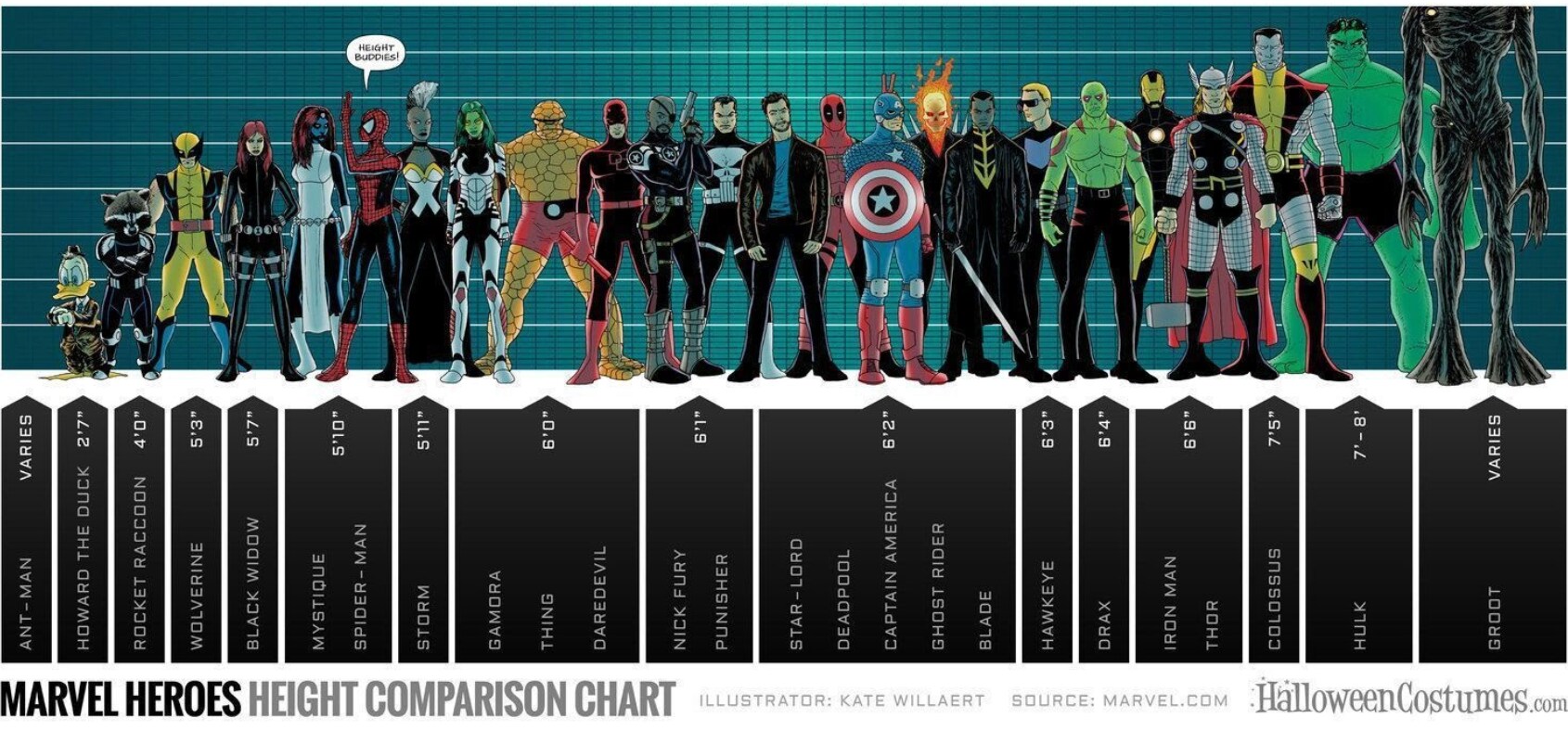 I then concentrated on the Marvel characters, and particularly a dashboard focusing on The Avengers. Based on appearances in the comics, you can see below who's been an Avenger most often (Peter Benjamin Parker – AKA Spider-man), and the longest serving Avengers.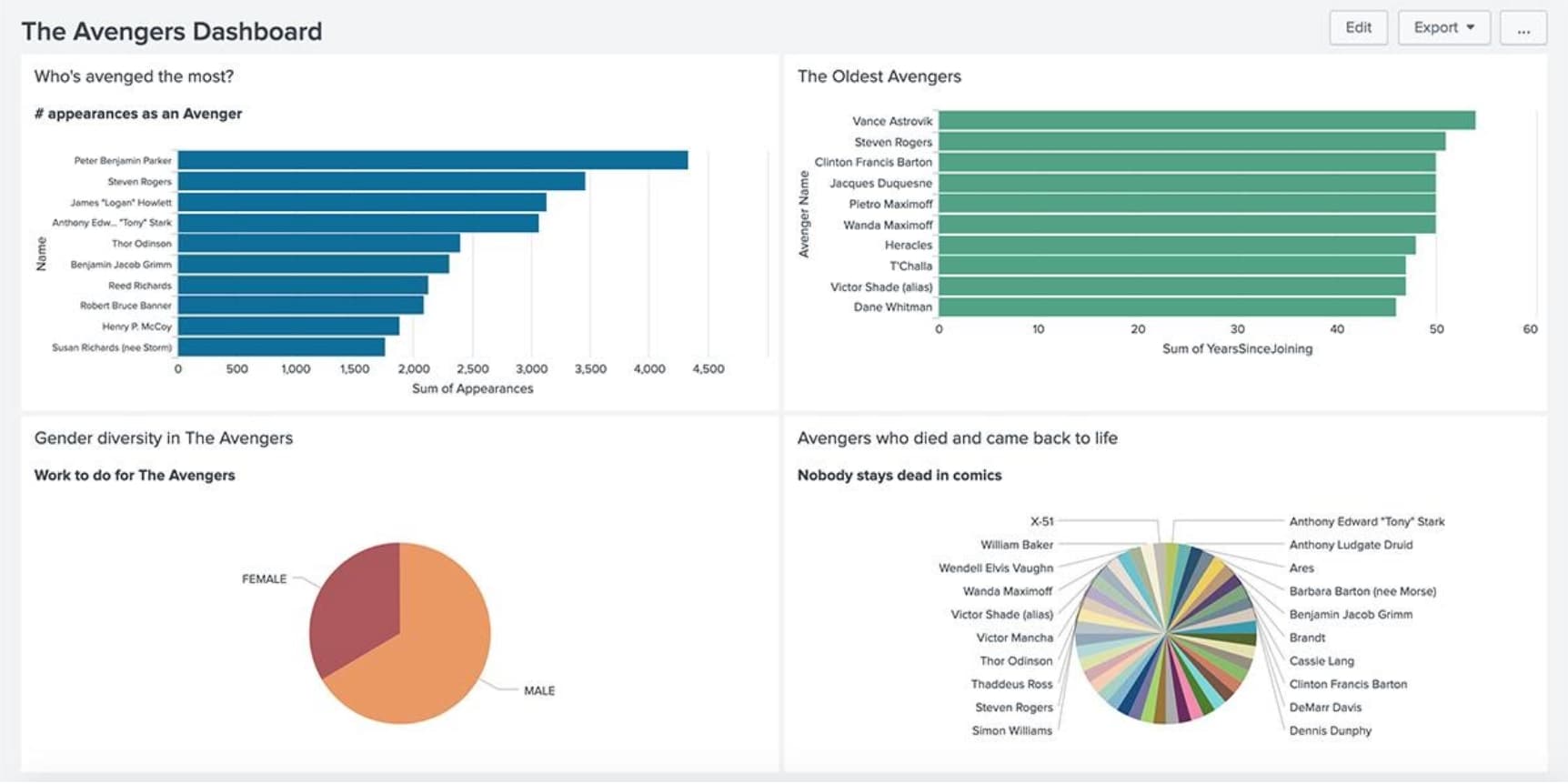 Finally, and perhaps most important for the outcome of Endgame – the dashboard shows that in many Marvel stories, heroes never stay dead for long... hopefully a trend that carries on into the upcoming film?
Speaking of life and death, if you're up to speed on all things Infinity War, you'll know that our remaining heroes are up against the odds. Thanos succeeded in his plans in the last film, halving all life in a single click - but with the original team back together for this final chapter, it made me want to weigh up the powers of Thanos vs. The Avengers. I tried to pick some of the most "super" powers to compare. The datasets had over 50 powers - including Animal Control which I wasn't expecting, and decided to exclude as I didn't think herding cats would help save the universe! You can see from the top row that Thanos has a pretty complete set of "big" powers. If you then put that up against the surviving Avengers we can see how the team compares:

OK, so it isn't looking good for The Avengers... Thanos has a lot more green than any of the remaining heroes. Clearly, Endgame will require some heavy teamwork, but even then the balance isn't in their favour. Based on this and the fact that heroes frequently return from the dead, I'm sure the film is going to be full of huge plot twists, and we may even see the much needed return of lost heroes. But who could make the most difference? Here's my bet...

I don't want to speculate on how the film is going to end, but some sneaky dimensional travel from Doctor Strange, and a bit of stealth from Spider-Man and Black Panther - together with the powers of the remaining Avengers may just see the power balance tip. Here's how things could add up if we're looking for the good guys to win: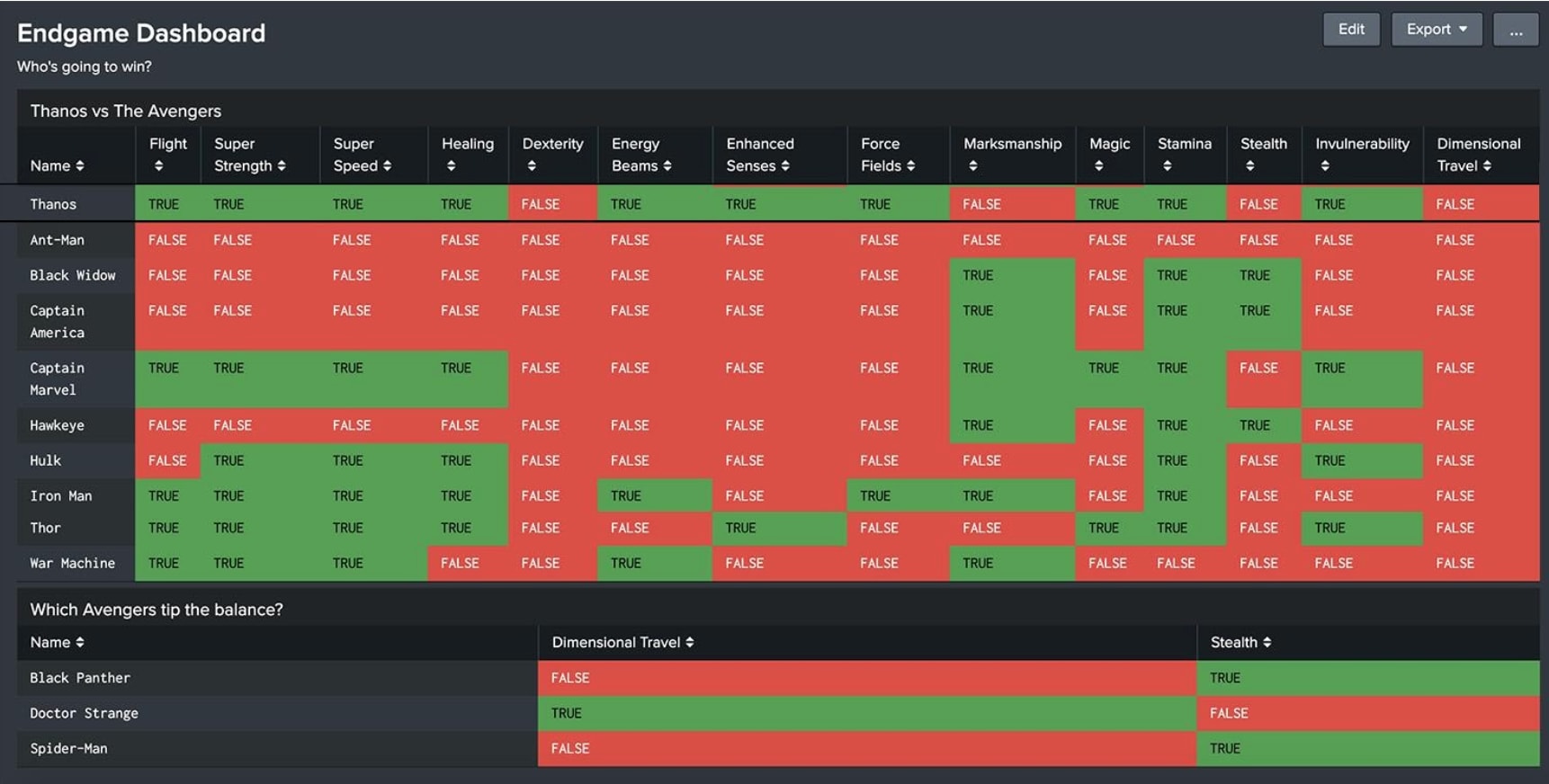 Enjoy the film and as always, thanks for reading!
Matt