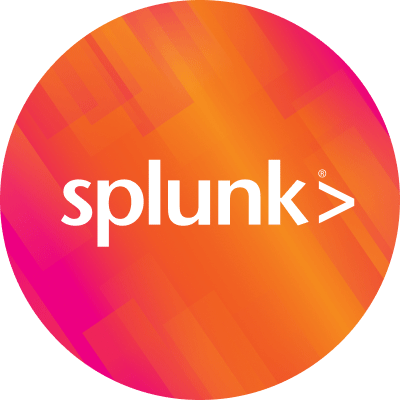 By Splunk March 08, 2012
Time flashes past and as I get older, it suddenly dawns upon me that seriously; time and tide waits for no man. Just a week ago, the entire APAC partners met in Kota Kinabalu, which was really a superb place to hold our kickoff as well as to bring the families along. The idea was to maroon all the partners in an island, give them just a few drops of beer and force them to listen to our Big Data Strategy as well as our differentiators.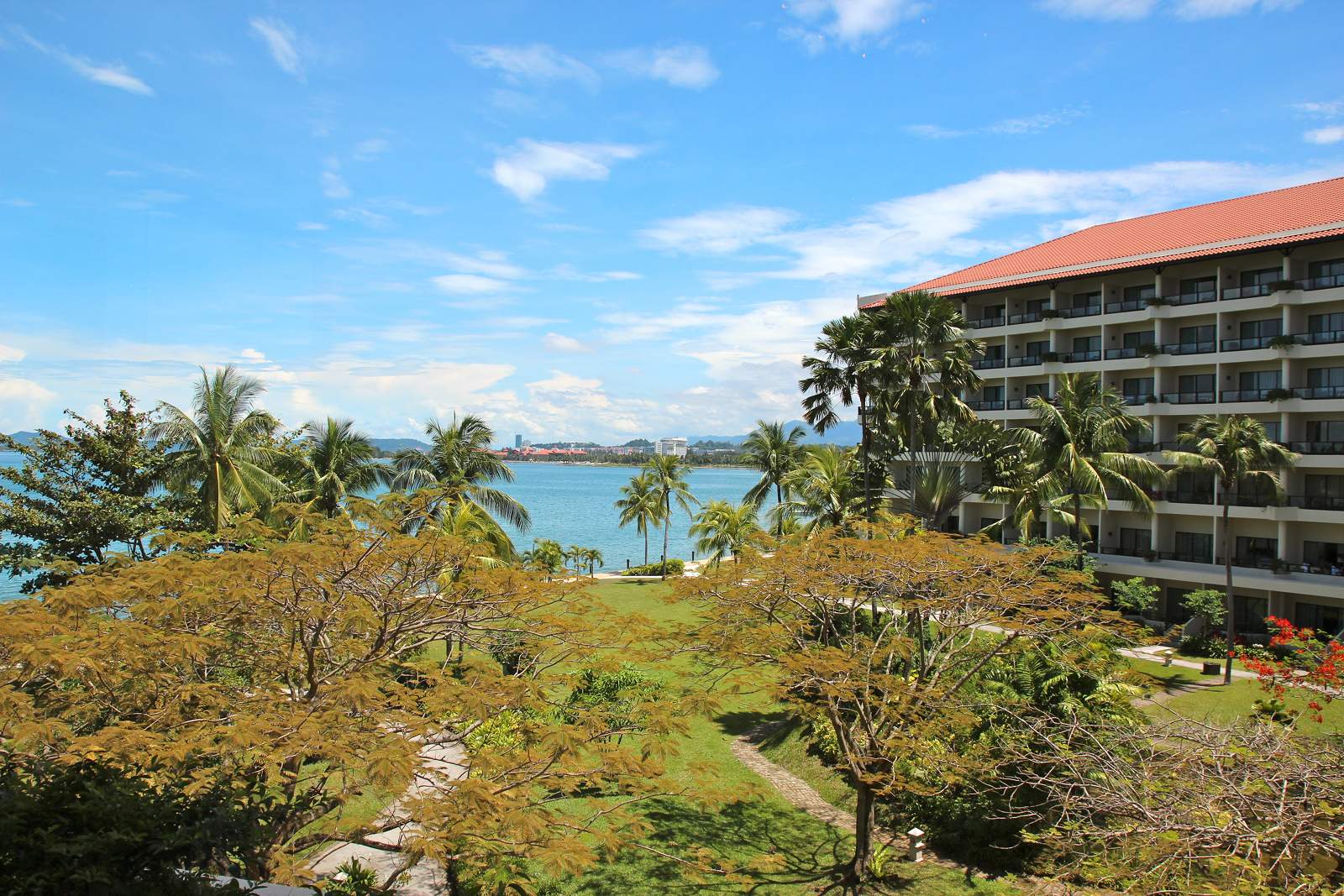 Guess what? It worked! I didn't see any partners strolling along the beach (except myself but that is another story..) and all of them were extremely attentive and stayed throughout the breakout sessions right till to the end and they kept staying on and on and were asking questions after questions on Enterprise Security (ES) to the developer platform to VMware, Citrix, Hadoop and so forth. Seriously, I was crying when I saw the passion in each and every one and I was so proud of them (dabbing my eye with a tissue right now).
During this inaugural Partner Kick Off (PKO) conference, we have also conducted our first massively held Splunk Architect lab exam for more than 25 of our partners, and we depended on Amazon Web Services (AWS) to provision the environment needed for the lab examination. Apparently the Singapore AWS servers could not handle the load, and we had to switch over to the bigger data center over at the West Coast to handle the class. Amazing and kudos to the Splunk Education team for organizing all of these.
What is even more heartwarming is to find a posting from my personal Facebook on the "First and Only" Splunk Architect (Lab) in Thailand – Pattapong Note Jantarach. He actually fell ill while sitting thru the grueling 8 hours lab exam as the hotel air conditioning was too cold. Poor guy, and I hope he is feeling much better now.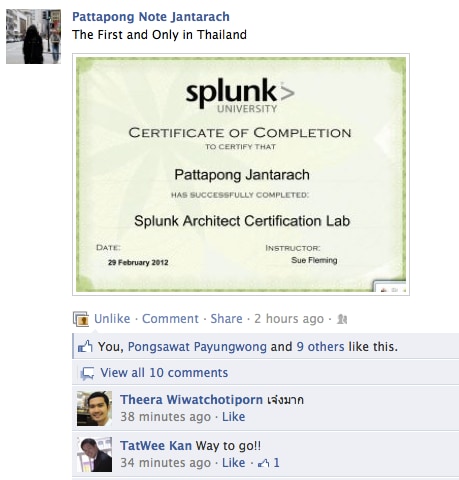 To the newly minted Splunk Architects who passed the examination – congratulations to all of you!! And to the customers who are using the services from our partners, rest assured that we have officially certified them and they have achieved the epitome in the art of Splunking.
If you are a customer and wants to be recognized for your Splunk-fu skills, speak to your local Splunk Sales guy to see how you can sign up for the Lab Examination.
----------------------------------------------------
Thanks!
Tat-Wee