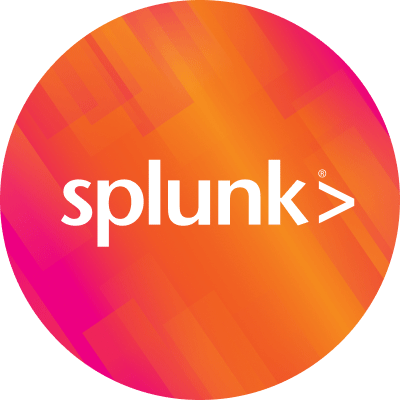 By Splunk October 08, 2012
Last week, I attended the Code for America Summit here in San Francisco. I attended as a representative of Splunk>4Good (we sponsored the event via a nice outdoor patio lounge area and gave away some of our (in)famous tshirts and a few ponies). Since this wasn't your typical "conference", and I'm not so great at schmoozing, i was a little nervous–what would Christy Wilson, Clint Sharp, and I do there? As it turned out, there were so many amazing takeaways and so much potential for awesomeness that my nervousness was totally unfounded.
So what is Code for America?
Code for America is a program that sends technologists (who take a year off and apply to their Fellowship program) to cities throughout the US to work with advocates in city government. When they arrive, they spend a few weeks touring the city and its outskirts, meeting residents, getting to know the area and its issues, and brainstorming about how the city can harness its public data to improve things. Then they begin to hack.
Some of these partnerships have come up with amazing tools–for example,
Opencounter Santa Cruz mashes up several public datasets to provide tactical and strategic information for persons looking to start a small business: what forms and permits you'll need, zoning maps with overlays of information about other businesses in the area, and then partners with http://codeforamerica.github.com/sitemybiz/ to help you find commercial space for rent that matches your zoning requirements.
Another Code for America Fellow created blightstatus.org, which uses public data in New Orleans to inform residents about the status and plans for blighted properties in their area.
Other apps from other cities do cool things like help city maintenance workers prioritize repairs of broken streetlights based on other public data like crime reports in the area, time of day the light was broken, and number of other broken lights in the vicinity, or get the citizenry involved with civic data, government, and each other by setting up a Stack Exchange type of site to ask and answer common questions.
In addition to giving demos and reports on the projects undertaken by the 2012 Code for America Fellows, we also heard from a number of other luminaries in and around the field of public and civic data. These three inspired me in particular:
Emer Coleman from gov.uk spoke about the challenges and benefits to opening up civic data in the UK and giving people power to change their lives with it.
Anthony Townsend inspired me in particular–he is an urban planner, but he talked about "slow data" in the vein of the "slow food" movement–just because things are high tech doesn't mean they have to disconnect you from the people you love–done right, we can all become closer and more engaged with our governments and one-another via open data and apps that use it.
Lastly, Todd Park, CTO of the United States, spoke with passion and clarity about the things that hold the US Government back when it comes to technology and in particular about changing procurement systems and regulations so that government can take advantage of current technologies and processes.
So, why did Splunk attend this conference?
Splunk>4Good is a new program at Splunk. It's our 'corporate responsibility' program. Among other things (like free licensing for academic research) one of things we want to do is get involved in social value data projects and find ways to give Splunk away to nonprofit organizations who can benefit from its power. We found a lot of inspiration and met some great folks at Code for America, and I'm really excited to dig deeper into the myriad ways in which Splunk can help cities and the people who live in and around them. If you have any ideas for projects we might get involved in, please let us know!
You can find more information about Splunk>4Good here: http://www.splunk.com/view/splunk4good/SP-CAAAG89.
----------------------------------------------------
Thanks!
rachel perkins