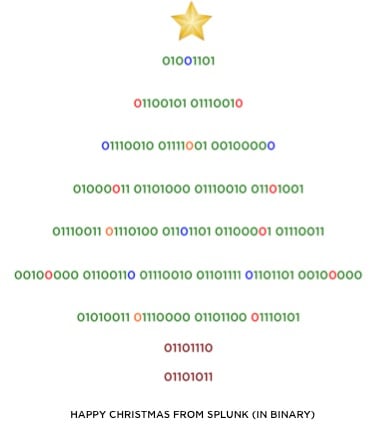 In part 1 we discussed how Father Christmas is planning to use sensor data for the Internet of Toys.
In part 2 we're going to discuss how he is going to use very large data sets to build out his Christmas 2020 technology strategy.
Big Data & Analytics
There's a lot of information that goes into making Christmas a success. This data includes:
Social media sentiment about good or naughty children
Christmas present lists from children (both digitized scanned letters and increasingly electronic present lists)
Data from toys and manufacturing equipment to spot patterns in quality control
500 years of Christmas Eve delivery data to help optimize sleigh route planning
Reindeer biometric information to ensure optimum performance and calculate the right mix of en-route carrot/mince pie/sherry consumption during delivery (or milk and cookies for his American visits)
There are many Elfabytes of data (1 Elfabyte = 1024 Zetabytes) that Father Christmas needs to keep, search, investigate and analyse. To this end, another technical working group was set up under the banner of "Project Christmas Tree". It was decided that what was really needed was a Christmas Retail Analytics Platform (named after a particularly long, not particulary 'elfy roundtable discussion that wasn't entirely positive).
To support the storage of such a vast amount of data – it was decided that HDFS and Ho-Ho-Hodoop was the right technology and that a series of data visualizations and dashboards would form the SOC (Santa Operation Centre), broadcast on large screens around the workshop, across the North Pole, and delivered to elves on their mobile as they ride atop their Christmas drones delivering parcels.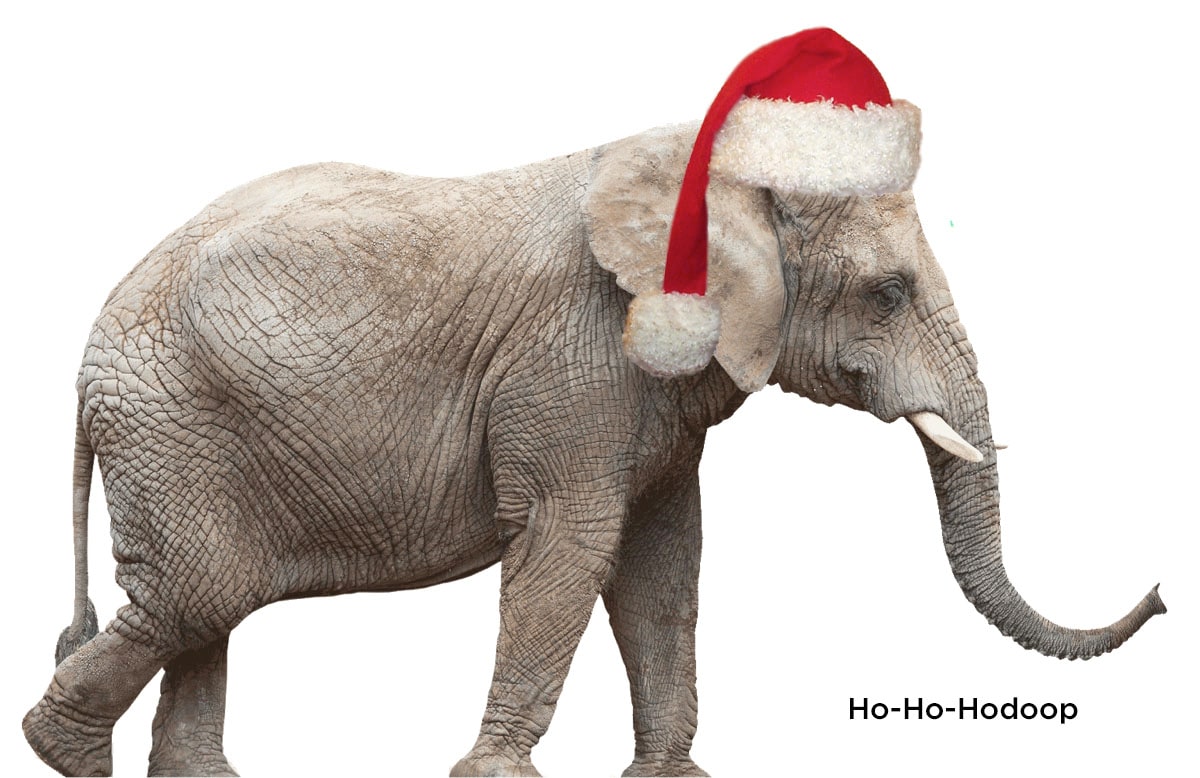 The longer term goal of the big data initiative is to build out predictive analytics and machine learning and to launch a Christmas PARTY (Predictive Analytics Reporting and Trending at Yuletide) extension to CRAP. By taking in as much data as possible, the goal would be to predict the most popular gifts, refine delivery routes, optimize engineering and pre-emptively order the right toys and components ahead of time. This would also be used to deliver the Augmented Sleigh Service which would provide real time route information to the HUD on Father Christmas' vehicle of choice.
The initial pilot of PARTY has already identified a couple of gaps and future opportunities for Father Christmas. These include a mobile Christmas present app where children and parents can submit their present lists from a phone or tablet. Also, a key trend picked up from the social media analysis in the CRAP platform was that 3D printing is gathering speed and Father Christmas has identified this as a potential new idea for creating mass personalized and customizable gifts as part of the 2020 vision.
It was a really interesting visit to the North Pole and fascinating to see how this new technology is changing an organization that has existed for hundreds (if not thousands) of years. As I left I asked Father Christmas about how he dealt with the pressure every year. His reply was telling:
"It snow joke, when you see how some retailers work it can lead to some low elf esteem around the organization. We're trying to do things differently here and we can't just Dasher around at the last minute hoping it will all be OK. There isn't a Claus in a contract somewhere that states that we have deliver X,Y or Z. This job is a gift and we are investing in this technology for the children. There are Noel limits and we hope this will present a new way for us to keep the spirit of Christmas intact. I'm pretty sure this will help us stay at the top of the tree?"

The binary Christmas tree says "Happy Christmas from Splunk".
Have a very Merry Christmas and Happy New Year. I'm so sorry for the awful jokes.
Matt