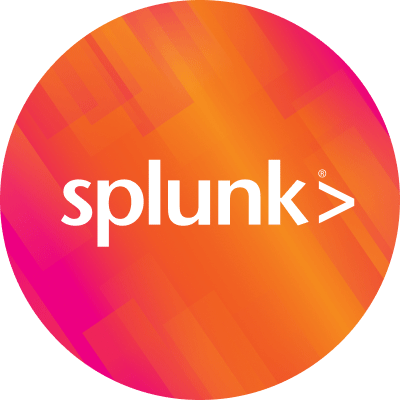 By Splunk March 19, 2012
Use Cases, Use Cases and more Use Cases. During the APAC Partner Kick Off, we had recently crowned a few apps and named them as the "Splunk Apps of the Year". Before that, we had a Call for Submissions back in December 2011, and had invited all our APAC partners to participate in this competition. The response was overwhelming, and we had received 15 best-of-the-breed apps that showcase just how Splunk can be used across the industries.
Bounded by a set of Judging Criteria, we began the arduous task of scoring the apps. There weren't any firm conclusions as each and every one of the apps were stellar and we had to go thru 23 rounds of debates and discussions before the eventual winners emerged. Below are the list of apps that were submitted for the competition and an abridged description of their functionalities.
Business Performance Center App – Netis (China)
The BPC App was designed to correlate data ranging from Network to Application Session logs to Transactional logs to give an end-to-end visibility of the environment. Some of the monitored metrics include transportation performance, stability (drops, retransmissions), application throughput, application response etc.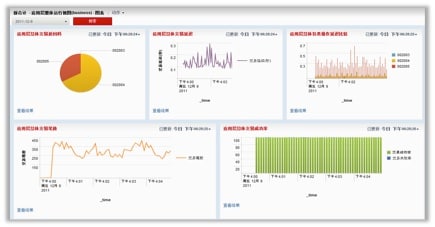 Power Consumption Monitoring – NTT Intellilink (Japan)
This solution proves real-time visibility on the power consumption level of the devices. This is in line with the drive to reduce power consumption by major corporates due to the major earthquake that happened last year.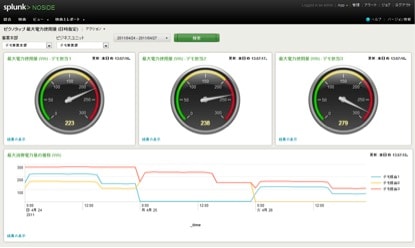 Splunk for Advanced Security – MOS (South Korea)
Security Data is all about Big Data Analysis, and MOS has used Splunk as a data engine to develop a Advanced Persistent Threat (APT) engine to perform long time big data analysis and provide a platform for integrated forensics on a variety of device sources.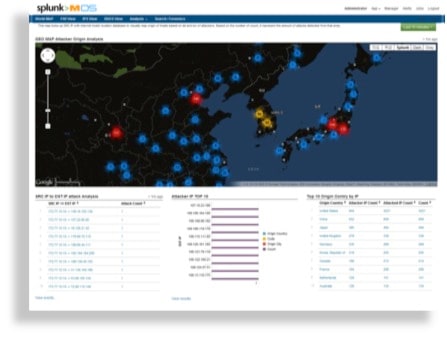 Web / Internet TV Log Analytics – CQCloud (South Korea)
This App performs Web and ITV log analytics. Some of the analytics include the computation on the differences between the request and result fields, to provide real-time alerting for values that exceed the threshold as well as the statistics errors of the set top boxes.
LTE (4G) NRT Parameter Management – CQCloud (South Korea)
With the explosive growth of LTE devices, there is a need to guarantee LTE call/data quality as well as to ensure that the end devices are provisioned correctly. Heterogeneous environments with multiple hardware vendors are the norm in the Telco space, and Splunk is used to manage the various parameters such as ABAS, NRT configurations, cell infos etc. to ensure a consistent users experience.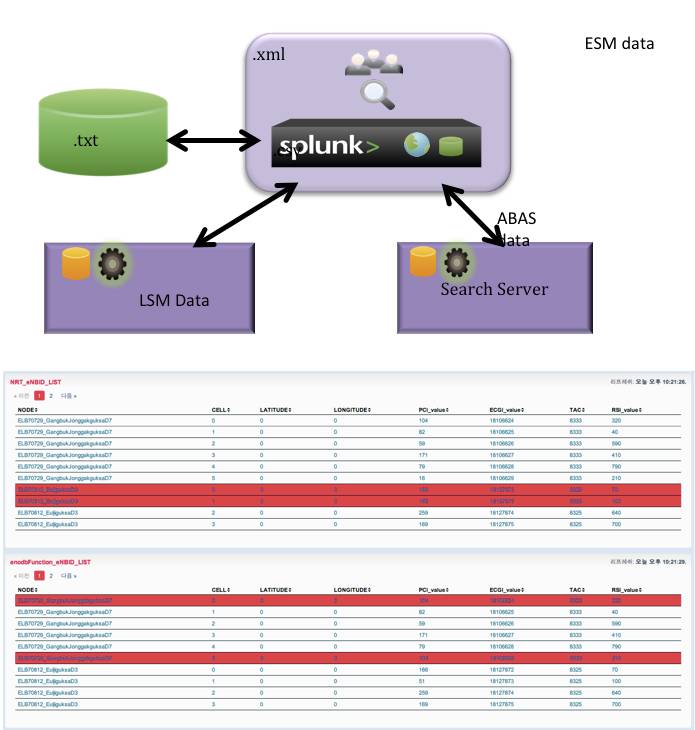 Facility and Visitor Analytics – CQCloud (South Korea)
Splunk was used to provide real-time visibility on the number of visitors that are coming in/going out of this adventure park as well as to provide information on the most popular rides (in the typical real-time fashion of course) to support marketing strategies along the customer routes.
Interactive Voice Response (IVR) Analytics – CQCloud (South Korea)
This is always an art, but by Splunking the IVR system enables the customer to perform pattern analysis on the most popular menus that customers choose, the call duration as well as the average time taken for customer care. This was further enhanced to provide Computer Telephony Integration (CTI ) Correlation Analysis to provide new layers of visibility on the number of complaints from customers.
SYSEnergy Power Management Solution – Systex (Taiwan)
This app provides building automation (BA) and factory automation (FA) analysis of energy usage. This enables management to make energy-saving decisions and utilize valuable trending information to identify the source of energy wastage.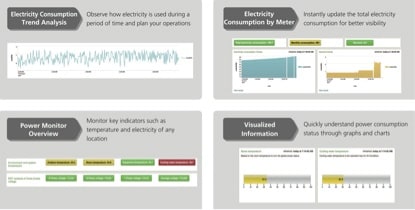 Detection of Water Floods Level – TCS (Thailand)
The water levels data are obtained from the official government website and the purpose is to provide timeliness alerting of the water levels of the rivers and canals as well as to provide trending information on the water levels for future analysis.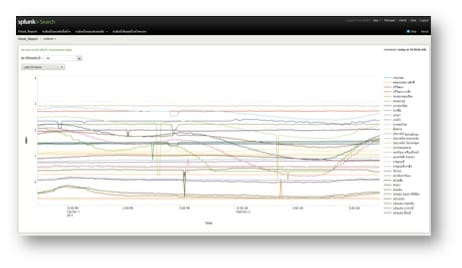 Secure Communication Device Monitoring – M5 Networks Security (Australia)
The Secure Communication Device (SCS) is a next generation secure communications solution for military, government and large corporates. Splunk was used to provide a centralized management console and removes the complexity of using command line configurations. The suite of inbuilt reports and dashboards based on Splunk allows the production of executive information with a few simple steps, greatly reducing the effort previously associated with legacy systems.
Splunk MySQL Monitor Application – Remora (Australia)
This app has been released on Splunkbase, and you can download it from here. This app allows viewing and investigating data produced primarily from MySQL's global status variables. Saved searches and dashboards exist for the most common points of interest in a production MySQL instance.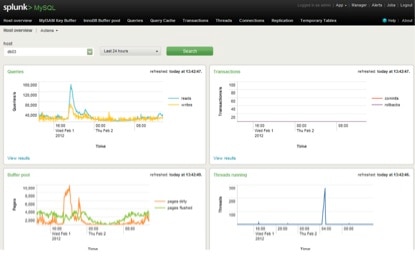 Infrautil SCADA – Remora (Australia)
This was developed to allow automated control and monitoring of multiple 'Emergency Power Stations', each consisting of up to 32 diesel generators. Uses Splunk to monitor live national electricity market for price fluctuations for each regions, and if the prices go above/below a specific threshold, the 'Emergency Power Stations' are triggered to start/stop supplying power to that regions grid.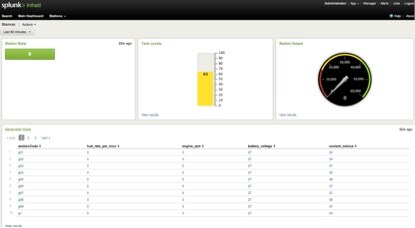 Splunking the NZ General Election – GKC New Zealand
This is one of my favorites, and you can actually try out the live demo on GKC's website. Taking in a live XML feed from the elections office and feeding it into Splunk gives you an idea who will be winning the election, all in real-time!
Splunking NZ Eartuqake Data – GKC (New Zealand)
Visualisation and analysis of GeoNet RSS earthquake feeds in the New Zealand region.
Weather App – Correlating Weather Information with Shopping Behavior – GKC (New Zealand)
An e-commerce website wanted to know if bad weather during that day equates to more visitors coming onto their online store to purchase items, and their suspicion was confirmed when Splunk was used to correlate the weather information as well as shopping behavior. If the weather is bad, shopping increases and if the weather is good, people go out and stopped visiting them.
With that, I hope this gives you a better idea on how Splunk is being used in the APAC region. Until then, keep those ideas coming in!
----------------------------------------------------
Thanks!
Tat-Wee