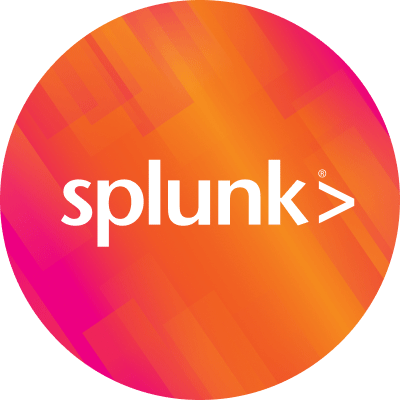 By Splunk May 03, 2019
Shreya Iyer has made incredible strides during her 8 years at Splunk, going from an individual contributor to Director of Talent Acquisition. She is no stranger to hard work, yet she attributes her success to the company and Splunk's leadership. Keep reading to see what she has to say about being impactful at Splunk and why the people you work with matter.
Q: Tell us about yourself. What is your name, what office do you work out of, and how long have you been at Splunk?
A: My name is Shreya Iyer. I work out of the San Francisco office and I have been with Splunk for about 8 years.
Q: What is your current role at Splunk? What does a typical day look like for you?
A: I'm currently Director of Talent at Splunk, overseeing hiring for Sales and G&A. Like most Splunkers, there's nothing typical about my day—I think that's the most honest response I can give you. But at a high level, a typical day is building recruiting strategy, ensuring alignment with department leaders, and ensuring that we're hitting our hiring targets.
Q: Why did you decide to join Splunk?
A: I will say, first and foremost, Splunk was such a hot start-up when I interviewed, that I really didn't need to be convinced. As it does today, the product pretty much sold itself. But what really helped me make the final decision was actually something Sheren Bouchakian, our previous Head of HR, said to me. She said "Splunk isn't the company I work at or a company that I work for, it's my company." There was such a sense of pride and ownership when she spoke about Splunk, that I just knew that there was something special about it. It was hard to say no so, here I am.
Q: What is an accomplishment at Splunk that you're proud of?
A: This is probably something a lot of us experience at Splunk today, but it's being given the opportunity to build out programs and processes and then being able to really see the impact those programs and processes have at the company. For me, if I build something out, I have the privilege of seeing the end goal of what that looks like.
This might not necessarily be an accomplishment but something I am grateful for is the people we work with. I'm constantly speaking with Splunkers, whether they've been here for a long time or they've just joined, who are incredibly humble, accomplished, and kind. There's such an authenticity about the workforce at this company, it makes me extremely grateful to be here.
At the end of the day, it's not necessarily about the work that you did but about the experience you had doing it. And the people that you work with are what builds and frames that experience.
Q: Can you describe the career growth you've experienced at Splunk?
A: I first joined Splunk as a contractor and as an individual contributor back in January of 2011. I went from being a contractor to a full time employee, and then from being an individual contributor to a manager. Two years later I became a senior manager and two years after that, director. As a director, I'm managing a team of 25 people and have the privilege of working with c-level execs on a weekly basis.
I think the good news about working at Splunk is that even though we've grown to over 4,000 employees, our individual teams are still quite small. Because of that, your impact, your efforts, and your wins are extremely visible. I attribute much of my success to the fact that we work at a relatively flat company where your work product can be easily seen by our leaders.
I don't know a lot of companies I could join and 8 years later go from being a contractor individual contributor to a director with a team of 25 people. That's a progression that most companies can't offer. Splunk is one of the few companies I know of that offers this kind of opportunity.
Q: How has Splunk supported your career journey? Were there any people that guided you along the way?
A: Definitely, the managers I've had up until now have supported me throughout my career. My current manager, Grant Bassett, is the best manager I've ever had. He's a phenomenal leader.
The leaders here just have so much humility that they see you before they see themselves. That to me is what true leadership looks like and I've been able to work under a lot of true leaders here at Splunk. Grant and Tracy Edkins (Splunk CHRO) are true leaders, as are many of the executive clients I frequently partner with. This includes Susan St. Ledger, President of Worldwide Field Operations. Before her was Doug Merritt when he led Sales, and before him was Tom Schodorf. All of these people advocated for me. They have so much work and so much on their plates, yet they can still stop, see you, know exactly what you're doing, appreciate it and take the time to follow up with whoever they need to follow up with to acknowledge that. That to me is amazing.
A lot of leaders at this company do a wonderful job of guiding, encouraging, and stretching. Grant, my manager, will say, "If I'm not making you uncomfortable a few times a year, I'm not doing my job." And what he means by that is if he's not pushing me out of my comfort zone, he's not doing his job. And a lot of our other leaders believe that too and practice it in the most caring way.
Q: What are your hobbies? Or what can we find you doing outside of work?
A: Probably spending time with my daughter, who just turned six. She's my best friend and she's hilarious. If not that, it would probably be vacationing. Exploring other countries is a huge hobby of mine when I have the time. I love to read and I'm a total bookworm. My happiest place is probably sitting in a cushy chair in a bookstore. I'll also never say no to a game of pool or Texas Hold'em.
Q: What advice would you give to people to prepare for an interview at Splunk?
A: I would tell them to focus on their core philosophies and their execution of that philosophy. A lot of times, people have so much experience and so much to offer, their responses can start to feel scattered and that dilutes the value of their response. So I would say, keep it simple and keep it focused. The more you answer the questions with wisdom and clarity, the more your answer will resonate with us.
Q: Anything else you'd like to share that you haven't shared already?
A: If you do your best work at Splunk, it's going to be seen and recognized. Like I said, the leaders are good at spotting and rewarding strong talent.
I would also say, don't hesitate to be respectfully honest with a colleague when you disagree with them, even if it isn't easy for you. One thing I've noticed at Splunk is that if you come from a place of pure logic, it is appreciated and heard. I've supported a lot of leaders and there are times where I disagree with them and advise them otherwise. They're always incredibly grateful for that advice and they treat me as an equal partner because of it.
Learn more about how you can start your journey with the Splunk Human Resources and Talent Acquisition teams.
----------------------------------------------------
Thanks!
Tracy Edkins