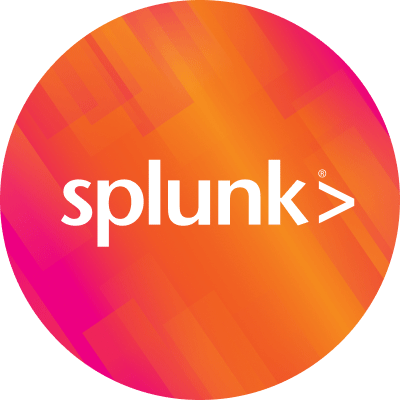 By Splunk July 15, 2019
Brenden Reeves started his Splunk journey in our Plano office, when he was presented with the opportunity to build out the very first Cloud Support team in Sydney, Australia! We sat with him to learn more about his experience relocating with Splunk, the challenges he faced, and what he's currently up to in Sydney.
Q: Tell us about yourself. What is your name, what office do you work out of, and how long have you been at Splunk?
A: My name is Brenden Reeves from our Sydney office. I've been with Splunk a little over 2 years now.
Q: What is your current role at Splunk? What does a typical day look like for you?
A: I am the Technical Support Manager for Cloud Support in APAC under the leadership of Gary Chang and Katie Bianchi. I empower our team to support our customers by making sure they have the right tools they need to do their job effectively. I also work with Sales on accounts that require additional technical assistance and help Cloud Operations with customer communications or any customer interactions.
Q: Why did you decide to join Splunk?
A: I was looking to progress my career to the next level and I haven't had much of a challenge in my previous jobs. For example, I became a senior within a year for the last job I had prior to joining Splunk. TEK Systems, who is a contractor that we use in Plano, put me in front of Paul Hoffman who was my hiring manager at the time. Splunk presented a challenge that looked like something I could work towards. Plus, just hearing about how awesome the Splunk culture was definitely another factor for me.
Q: You moved from Plano, Texas to Sydney, Australia. What prompted you to make the move?
A: Six years ago, long before I worked at Splunk, I moved out to Sydney, Australia for a year and did a scuba diver instructor internship and just fell in love with the city. It's near the beaches and it's a world renowned destination for many people. It has a very active community and the people here are incredibly nice. Since then it was always my goal to make my way out here. When I started at Splunk, our IT team had gone to Sydney, Australia to help set up an office. That's when I first heard about Splunk's Australia office and knew it was the right opportunity for me.
Q: In what ways did Splunk support the move? What was your experience like?
A: The cloud support division didn't exist in Australia when I asked about it. So the Global Cloud Director at the time put me in a position to go out there and build a team. They flew me back and forth as I was hiring, training and onboarding people. And when Katie Bianchi came onboard, she was able to help the immigration team process the correct visa so that I would be able to relocate to Australia. They have also heavily supported my professional development as a leader, which only adds to the investment they've made.
Q: What is an accomplishment at Splunk that you're proud of?
A: One of my biggest accomplishments at Splunk is having built an awesome team that is self-sustaining. Before I was fully relocated, there was a time when I had to come back to Plano while they were still processing my visa. Leaving a relatively new team by themselves for 2 months was pretty scary. I stayed up most nights just to make sure they had the support they needed but I realized they didn't really need it. For 2 months they handled everything and when I went back, nothing was on fire. I think that's when I realized the awesome team I had built. They work together really well. They know where to get their resources. They know I'm here if they need me. That was my proudest moment.
Q: What are your hobbies? Or what can we find you doing outside of work?
A: I mentioned scuba diving earlier. It's a huge hobby of mine and if I'm not diving on the weekends or at night, I'm probably at the beach surfing. Sometimes I like to read a book on the beach as well.
When I was a scuba diving instructor one of the sayings I used frequently was "Snorkeling is like standing outside of the fence of an awesome theme park. Scuba diving is the key to that theme park." What you see when you go down there and the things you interact with are amazing.
Q: What advice would you give to people to prepare for an interview?
A: Be yourself and don't oversell yourself. We are looking for people who are real. The culture here at Splunk is very important to the company. We look for people who are truly passionate about what they do and know what they want to do.
Q: Anything else you'd like to share about who you are, what you do, personal life, or your time at Splunk, that you haven't shared already?
A: I haven't had this kind of support in my career for a long time, so I'd just like to thank the people here who have supported me in my career—Cory McClure, Katie Bianchi, and Gary Chang. I'd also like to mention my team in Australia. Without them and without the support of my company, I wouldn't be where I am.
----------------------------------------------------
Thanks!
Tracy Edkins