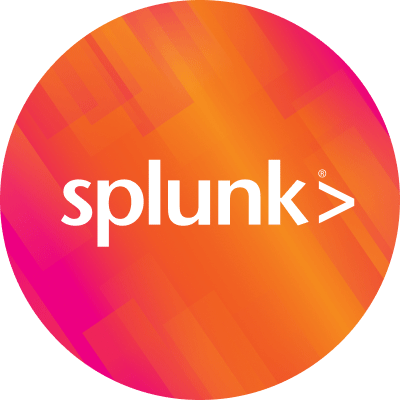 By Splunk March 09, 2016
If there is one thing that is certain at Splunk, it's that the company is growing…and fast! This includes the Partner Marketing team. Last month, we added a Partner Marketing Intern to help our growing team with all aspects of marketing while also keeping us in touch with our youth and gain an understanding of the next generation of our customers and partners.
Abbie Maislin, 18, is working on the Global Partner Marketing team out of her home in St. Louis, Missouri and will be a Splunker through July. Our goal for Abbie is give her as much real-world marketing experience as possible while exposing her to latest technologies, programs and processes that help our Partner Marketing operate and support the Splunk partner ecosystem.
We wanted to give Abbie the opportunity to blog about her experience on the Partner Marketing team in her own words. This is the first entry in a three-part series: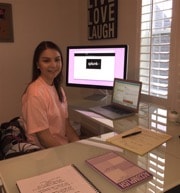 This year I have the opportunity to work as an Intern for Splunk on the Global Partner Marketing team. I started in February and though it has only been a month since working here, I have so much to reflect on. Learning about the marketing world and being able to work on various projects has provided me many new skills I never knew I would learn, including working on large-scale events like our Global Partner Summit and working behind the scenes on logistics and coordination for more regional partner events, and more.
The Splunk team has also given me the chance to discover different programs and tools our team uses such as Eloqua, SalesForce.com, and Partner Hub which is powered by Averetek, our always-on marketing platform designed specifically for Splunk partners. I also created and manage a LinkedIn group for Splunk Partner+ partners! In our LinkedIn group, we want partners to ask questions, connect with each other about best practices and use it as an additional forum for Splunk to communicate important updates. If you're a Splunk partner, request to join the group here.

My goals during my time at Splunk are to learn as much as possible about what Splunk does and how things work so I can decide what I would like to do in college and post-graduation. I would also like to gain and perfect my skills in Eloqua and all of the programs I am using at Splunk so I can be prepared for future jobs. Another goal I have during my time here is to support my team and make sure every task I have gets done in the best way possible! This is a unique opportunity for someone my age to learn these skills and be a part of one of the fastest growing companies in tech!
I have really enjoyed and was surprised about the laid-back, yet structured environment Splunk has. The flexibility of the job has provided a great opportunity to be able to work from home! My biggest challenge at Splunk is to not feel overwhelmed by all of the new marketing programs and technologies that I am learning and the speed at which things happen at Splunk. Everyone has been extremely helpful and friendly. I know that the Splunk culture is unique and important to the company and I have felt very welcome. In addition, everyone on the team is happy to help me learn and answer my questions. I am excited to continue my journey at Splunk and further my knowledge about the marketing world. Stay tuned for my next blog and updates about my life as an intern for Splunk!
----------------------------------------------------
Thanks!
Abbie Maislin