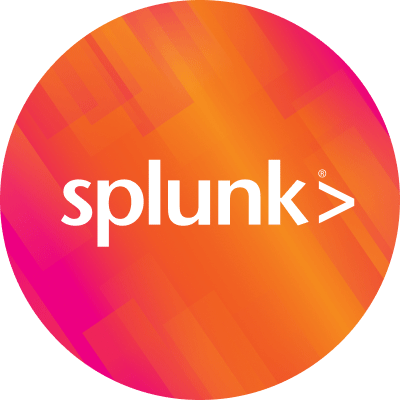 By Splunk November 13, 2019
Autumn at Splunk usually means one thing for Engineering Managers like myself: intern season! Each year, Splunk takes over 50 interns through our Splunktern program.
Our internships are open to full-time students and we're committed to finding students from a wide range of universities and backgrounds. For SplunkCloud this is the second year we will have interns and this is the first year that my team in the UK will have a London-based one. I'm excited to be able to offer internships in the London office, it's not only an opportunity to showcase the role of an SRE to students but also because of the enthusiasm and new perspectives interns contribute to the teams they're embedded with.
Grace Hopper Celebration
This year I was involved in hiring both US and UK interns. Myself and Rachelle Dunn, one of our Senior Site Reliability Engineers travelled to Grace Hopper in Orlando. Grace Hopper is the largest conference for Women in Computing with over 25.000 attendees and Splunk is a proud sponsor.
For Rachelle and I, this meant that we got to spend a significant amount of time at the Splunk booth in the career hall. During this time we met hundreds of incredibly smart students interested in career opportunities at Splunk. We were also able to conduct on site interviews immediately with students interested in the SRE roles and additionally gave a talk at our booth about how to build a career in Infrastructure Engineering. It was fantastic to be able to share our own career paths and passion for infrastructure with an engaged group of students.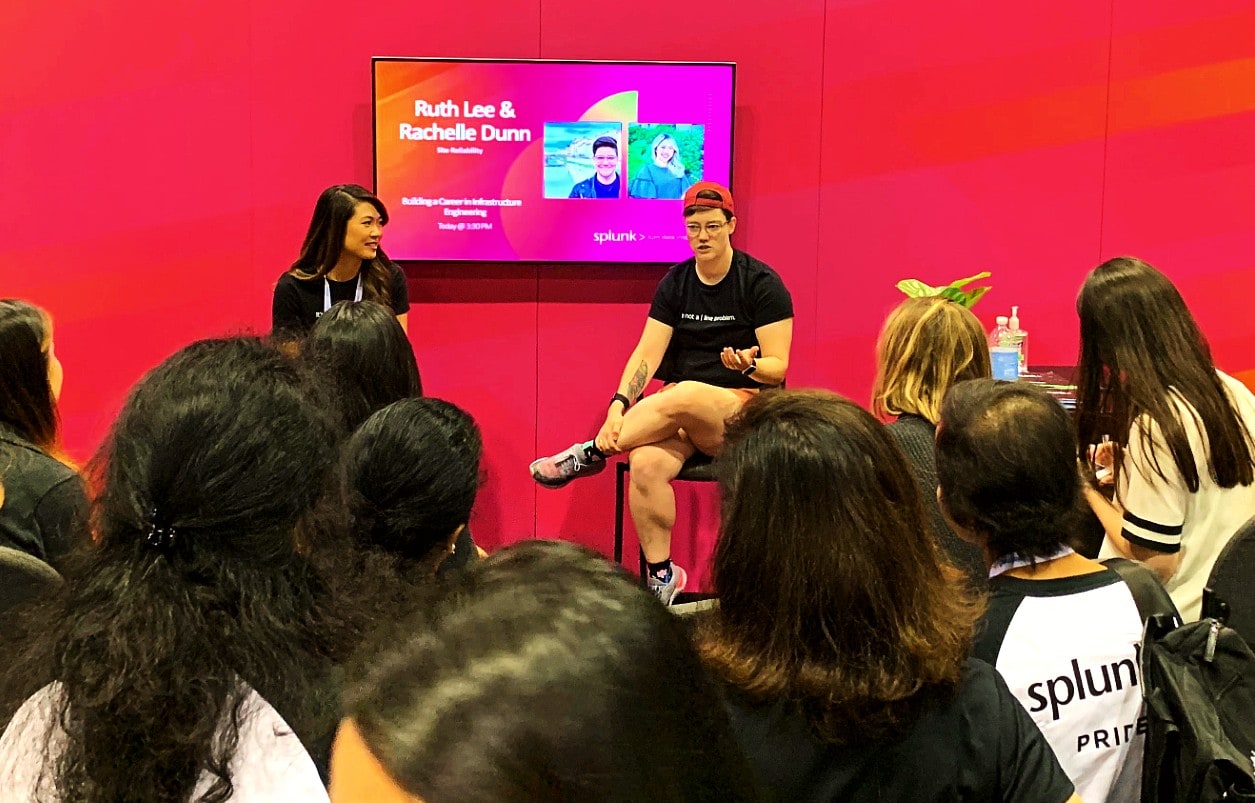 This is the second time I've attended Grace Hopper, both as a Splunk employee. In our industry we are often told that there is a 'pipeline problem' with women in engineering and I think that Grace Hopper provides the proof that this is simply not true. In fact, my most favourite Splunk t-shirt design is the women in technology one that says "It's not a | line problem". Making it a combination of my two favourite things, Linux and feminism.
University Recruitment
Over this side of the pond in the UK, I've been attending a number of career fairs organised by our fantastic University Recruitment team. So far, we've been to UCL and Reading but we have many more marked in the diary over the upcoming months. Again, I've been continuously impressed by the students we meet and their enthusiasm for the roles on offer at Splunk. One of my favourite things about recruitment events is having to describe my role to people. It is a great reminder of why I enjoy it so much and it always leaves me with fresh enthusiasm for any challenges that are waiting for me back in the office!
Cheers,
Ruth
---
For more info on Splunk's internship opportunities:
----------------------------------------------------
Thanks!
Ruth Lee