By Richard Brewer-Hay June 23, 2015

The Splunk Apptitude App contest is entering its final month and there's still time for you to enter for a chance to win up to $150,000.
Earlier this month we were fortunate to catch up with past winners Erica Feldman, Rich Acosta and Chris Summers to discuss their entries and to gain some insight into their participation.
Other than the obvious financial incentives, what was it that attracted you to the Splunk Apptitude contest?
Chris: I've been working with SCCM for about 12 years so it's a product I'm very familiar with. I'd been wanting to work with Splunk for a long time and I saw this an opportunity to finally get to know the product. I wanted to see what I could come up with and figured that even if I didn't win I would at least learn a few things about Splunk in the process and have something useful when it was done. I felt like I needed to focus my energy into something new so the contest came at a good time.
What was your previous experience with Splunk?
Erica: We both use Splunk at work, and at home. Rich was actually a very very early user of Splunk.

Rich: I first heard of Splunk back in 2006-2007, when I saw an ad for it on Slashdot. At that time, I was running a few web servers out of my basement for personal projects, and Splunk was a pretty cool tool to search for interesting things quickly. I eventually got back into it when a project at work came my way, and I was one of the few that said "hey, I know how that thing works".

Erica: At home, we use Splunk as a home-grown alarm/door activity system and as a thermostat monitor. Shameless plug: Both of those apps are up on Splunk Apps.
Outside of the prizes, why do you think Splunk is an attractive tool?
Erica: It's one of the few Enterprise-targeted tools that is also easily accessible to anyone that wants to run it from a small home server or a laptop. There are many other tools that we'd love to be able to play with at home if they didn't require a massive infrastructure to experiment on.
What was the biggest challenge you faced during the contest?
Erica: If you hadn't already guessed it, Rich and I are a couple! We're actually two weeks away from our wedding [editor's note: the happy day was earlier this month], which has been really stressful to plan. We had to juggle between that, working on our contest entries, and our day jobs. Also, since we both do a lot with Splunk at work, there are some days when we're working with Splunk all day, and coming home to work with more Splunk stuff isn't the most ideal way to unwind.

Chris: Experience, scope, and time. I spent every bit of personal time I had working on the app for several weeks up until the deadline. I was a couple of weeks into building the app and it felt like I was just duplicating functionality that I could already accomplish by just using the SCCM console or building reports. I decided to start over and focus on what would benefit me most as an SCCM administrator. I watched a lot of breakout sessions from .Conf 2014. That was an amazing asset for learning Splunk's features and best practices.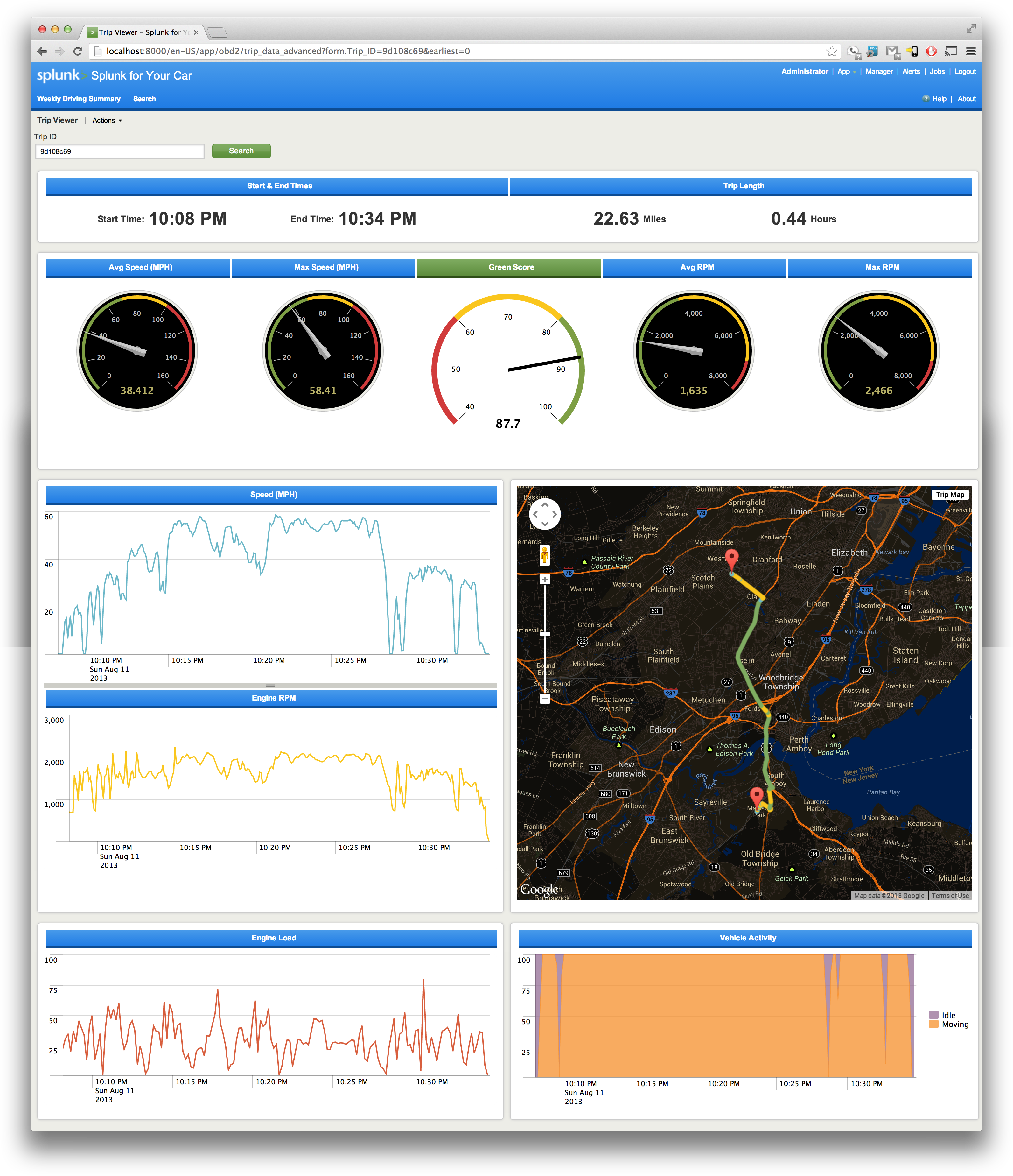 Have you participated in other online contests or competitions before? How was this one different?
Chris: I haven't. It was a good experience but I can be a bit competitive which made it stressful at times. I'm pretty hard on myself.

Erica: We participated in (and won!) an earlier Splunk App Dev contest back in 2013. Back in 2012, Rich won a small Hackathon at a SplunkLive! event in NYC. Those were a lot of fun, since they were "make something awesome"-type contests. This one had a similar component, but the main focus was of course the SCCM portion. While we've both been lightly exposed to it, neither of us are Windows Sysadmins, so we didn't have an in-depth knowledge of the product. We had to very quickly learn what it did and how to do some basic things on it before we could get started putting something useful together in Splunk. There was a lot more research involved in this one. And of course, higher stakes, and a lot more competition.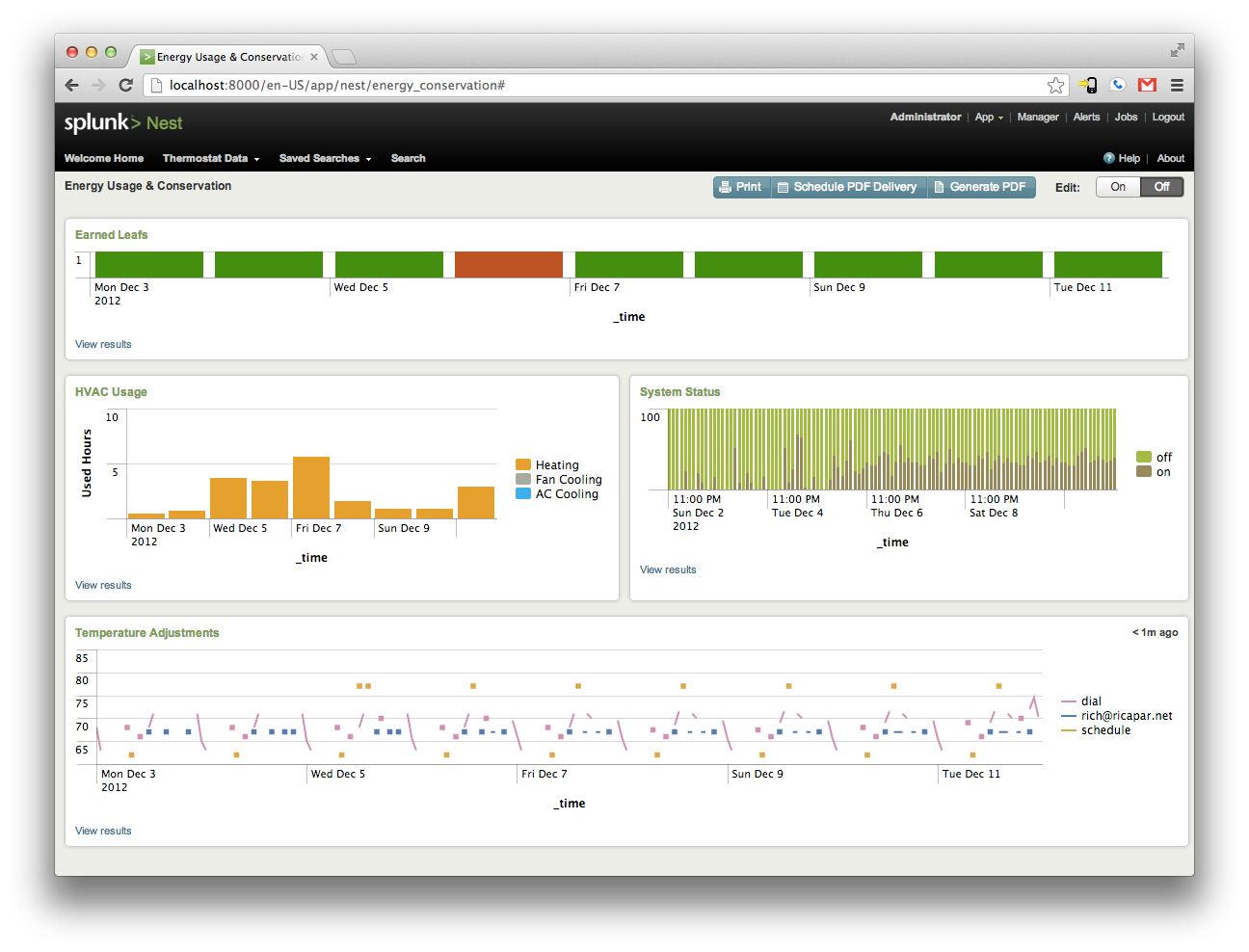 Now that you've won some money or other prizes, what did you most like about working with the Splunk platform for this challenge?
Chris: I really like how quickly you can get useful information out of your data without having to be a Splunk expert. Within a few minutes of tossing my data into Splunk I can be filtering and visualizing it and revealing patterns and problems I didn't even know I had. There's a lot of products that I end up regretting having and dread using. Splunk has been a delight and I'm really looking forward to working with it more. I'm finding all sorts of different ways that Splunk can help me on a daily basis. I'm probably annoying some of my coworkers by mentioning it too much.
Enter the Splunk Apptitude App Contest today!
Cheers,
RBH