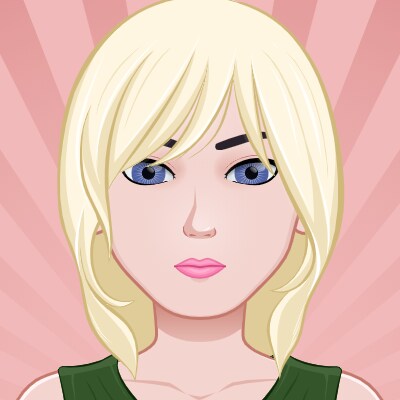 By Dorota Kowalska February 20, 2019
I have a distant memory of being a young girl and spending time with my Grandma. Throughout the year, she'd ask me to pick out a few toys I no longer wished to play with and I (being selfish) would try and come up with a great excuse of why I needed all my toys.
My Grandma was a teacher in a local primary school, who often stayed after hours to look after children in families suffering from substance abuse. She knew all too well their living situation and thus, my sister and I were taught to give to others at an early age. Grandma always bought food and sweets when we went to visit the children on Saturday mornings and instructed us to give ourselves. I remember the families we visited in living in attics with no electricity, sharing one big room for a family of six or sometimes even eight.
It was at that moment I saw how much those kids needed that spark of joy, and I would forget about losing something that belonged to me. My Grandma taught us to be generous with our time and hearts, and my parents taught us to treat everyone equally. I do my best to live my life in this way and I'm so lucky to be able to use my success to help others.
My friend Tanya recently shared her experiences working as a teacher—just like my Grandma—for children in agricultural areas in South Africa. It was shocking to learn of the hardships these students face just to get to school and in their home lives. She told me a story when she once bought students wax crayons and then noticed the crayons were disappearing, only to see them being eaten as these students thought they were sweets. I listened to Tanya telling me all different stories and made a decision to help.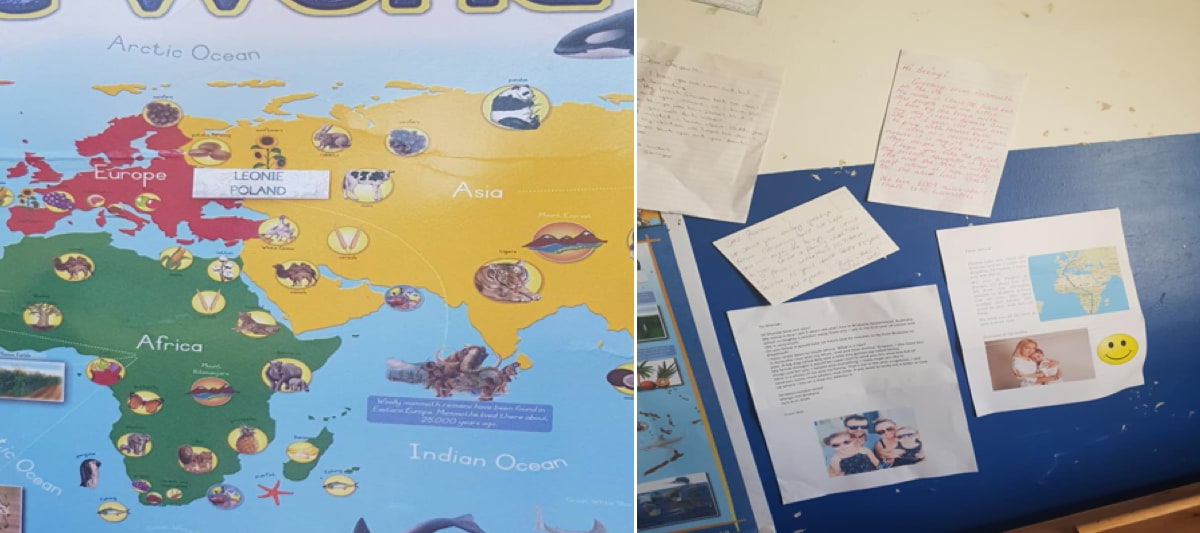 I shared my efforts with fellow Splunkers and posted on social media. The kindness of people exceeded my expectations—we sent boxes of school supplies, toys and sweets to not only the 25 pupils Tanya teaches, but to the 160 in the school. These items were sent from friends in the US, Australia and different countries in Europe, and we were delighted to see the kids' smiles when they received their parcels!
This year, I was gifted a flight to South Africa for my birthday (I'm truly blessed with amazing friends) and an opportunity to meet the children. I immediately asked my friend if there was anything else I could do to help her school in advance of my trip.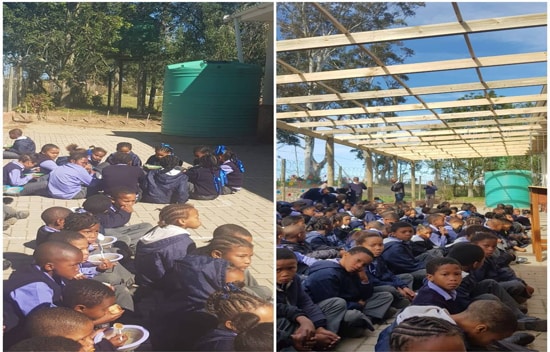 Tanya told me the kids were given two meals a day at school and must eat their meals outside. Unfortunately, the George in Western Cape has a significant amount of rainfall during the year and the children often return to classrooms soaking wet. We decided to support a lunch-space-building project to provide more comfort to the students. I created a fundraiser page to raise the money, but we still have a long way to go; although we haven't raised the full amount yet, the work has started and there's now a roof!
When the day came for my big trip to South Africa, the plane cut through the last part of clouds and after a long journey (18 hours plus a 2-hour layover) I was excited like never before. I had been to South Africa before, but this time I had a purpose. I was ready to meet the children who had captured my heart for so long, ready to listen to their stories and give them hugs.
The very first thing I noticed as our plane descended were the beautiful blooming blue jacaranda trees, but shortly after I saw destroyed neighborhoods, people living in collapsing containers and a devastating settlement that can be widely seen across the country—and with that comes child poverty.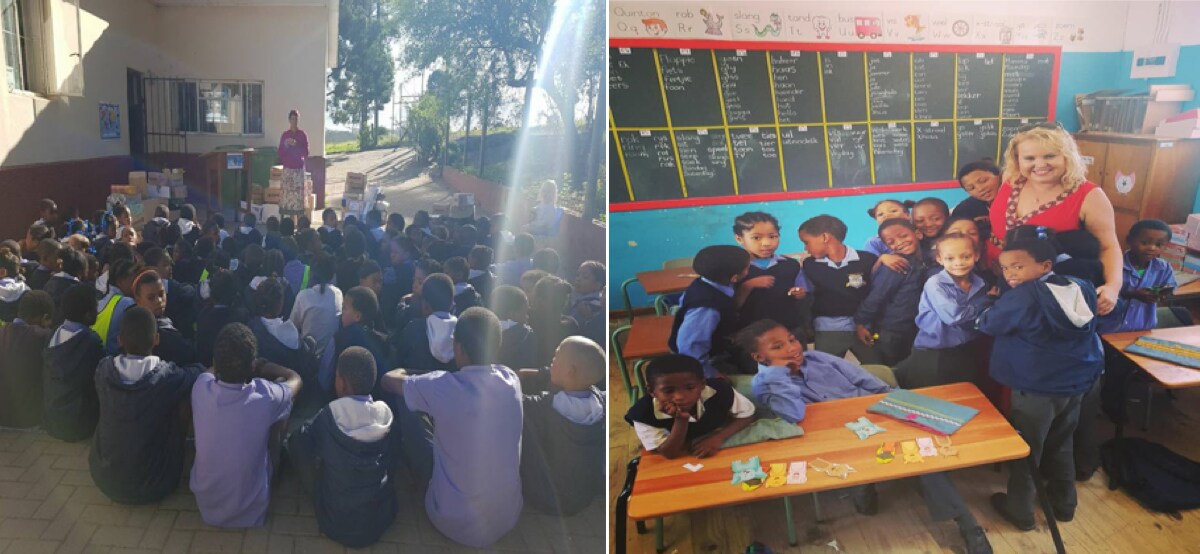 Child poverty is about more than just money—it's multidimensional. For children, poverty means being deprived in crucial aspects of their lives such as nutrition, health, water, education, shelter or love. Although the school does their best to make sure their needs are met, afternoon and weekends are spent at home, where they have nothing; sometimes not even mum or dad to look after them.
It's heartbreaking to think they need to look after themselves, but at the same time heartwarming to see that they still smile. The school is their oasis—a place where they are cared for and provided with nutrition, water, education and most importantly, love. The teachers there are amazing!
We all have so much and sometimes we forget to appreciate what we have, so why not help? Why not start today? To quote Ghandi, "Be the change you want to see in the world."
How can you help? Get involved!
Splunk4Good: Let us know how you want to give back to the community using Splunk products, whether as an employer, customer, or partner.
Spread the word about the Splunk Pledge and its $100 million commitment to research, education and community service
Share your story: Let's start a trend! We want to hear about your volunteer experiences, and how Splunk can help.