By Joe Welsh May 25, 2017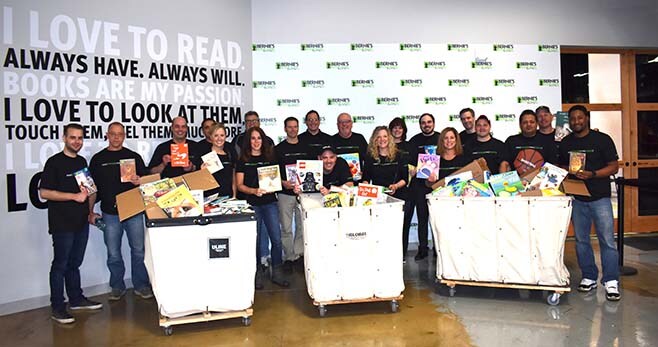 The "Windy City", "City by the Lake", and my favorite "City of Big Shoulders". All loving nicknames given to the city of Chicago. And for those Splunkers, like myself, who were born and raised in the area there's no denying the pride we feel being associated with "Chi-Town". It's history and contributions to the Midwest's reputation for being hard working, family oriented, and community centric is well known. I can't think a group of a group that epitomize this more than the Chicagoland Splunkers Union (CSU) - the band of Chicagoland and Midwest based Splunkers that meet quarterly on behalf of Splunk4Good to give back to the community. This quarter the CSU's collective efforts benefited Bernie's Book Bank in Lake Bluff, IL. Bernie's Book Bank "sources, processes and distributes quality children's books to significantly increase book ownership among at-risk infants, toddlers and school-age children throughout Chicagoland."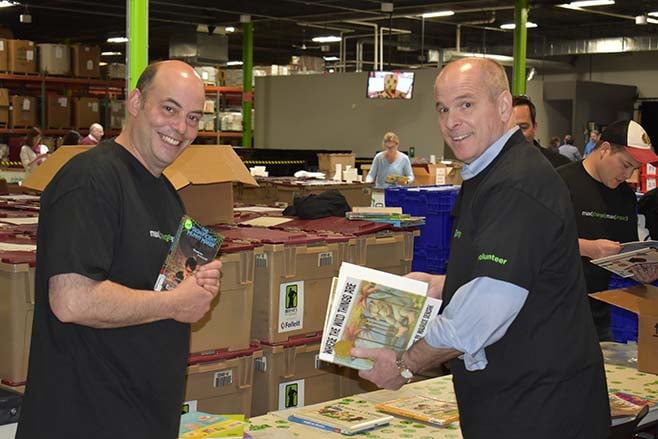 In addition to the 3,000 books collected and donated, the CSU also spent two hours at Bernie's sorting and packaging new and used books that went out for distribution the very next day! Books were grouped by age level, with each child receiving six books. For those doing the math, that's 500 children the CSU impacted in a single day! And with each child eligible to receive 12 books per year there's likely more on the way!
Since 2009, Bernie's Book Bank has collected and distributed over 8.5 million books to low-income children in the Chicagoland area. Their goal isn't simply to give children one or two books, they want to provide these worthy children entire libraries of books. It's shocking to believe that illiteracy still exists in this day and age, and the rate is higher than you would imagine, particularly for children of low-income families. As a former public school teacher, few things bring me more joy than seeing Bernie's Book Bank continued success and Splunk contributing to it!
"(CSU) thanks for everything! Can't tell you how much we appreciated the enthusiasm your crew brought to volunteering. …. Thanks for all you do with Splunk4Good!" - Andy Donovan, Processing and Volunteer Manager
Feeling charitable? You too can donate to Bernie's Book Bank:
Amazing job once again Splunk4Good and CSU - it's an honor and privilege working with you! Really looking forward to next quarter's outing. Until then, keep on keeping on and Happy Splunking!