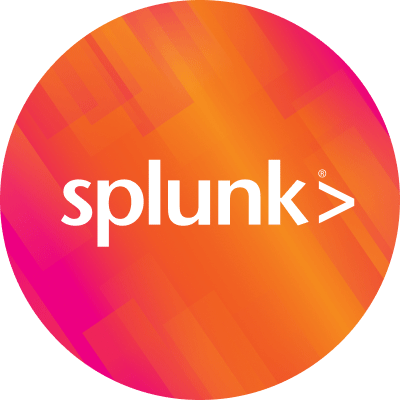 By Splunk December 20, 2016
Splunk Gains Young Talent Through Partnership With Year Up
I first heard about Kamisha Williams' impressive leadership skills when she led a new-hire group in a volunteer Splunk4Good afternoon at San Francisco's Buena Vista Horace Mann Community School. When I learned that she had participated in the Year Up program that guided her toward a contractor position at Splunk, I couldn't wait to learn more from her. I had heard of Year Up before I met Kamisha and understood it was an incredible force in closing the opportunity divide so I was excited to learn that Splunk was involved in this program.
Tell me about your role at Splunk
I've been at Splunk for a little over a year now. I have been working as an HR Learning and Development Admin (contractor). My main priority is to maintain our LMS system and gather metrics on HRL&D training, although I have done quite a few things while at Splunk, such as coordinating team building events and our Splunk>Start onboarding week program for new hires at San Francisco headquarters. I also have been working closely with Corey Marshall in the Splunk4Good department to run a monthly volunteer opportunity for new hires. We have consistently run this partnership since August 4, 2015. In this time, we have had about 165 new hires attend our volunteer events, which is equivalent to about 413 hours of volunteer work. My goal is to make everyone's volunteer experience welcoming and enjoyable.
Are you in school as well?
Yes, while going through the Year Up program I was enrolled in Foothill College, but recently transferred back to Napa Valley College. I'm on track to graduate next year with an A.A. in speech communication, A.S. in mathematics and natural science and general education for transfer. I plan to major in project management and minor in computer science and I'm considering transferring to U.C. Berkeley Extension.
Tell us about the Year Up program.
Splunk has been involved with Year Up for three years. When I started at Splunk, I was the only person from my Year Up cohort here. However, since then, we have had two additional interns join the Splunk family!
Year Up is an 11-month internship readiness program that allows you to earn 25 college credits through Foothill College and a biweekly stipend. Year Up fills the opportunity divide for young people without opportunities. Year Up partners with more than 40 companies in Silicon Valley and San Francisco and added 10 more in the past year.
At the beginning of the program, you start with a five-month learning and development (L&D) phase. During this phase, I learned a variety of things including front-end and back-end coding, troubleshooting, Google and Microsoft software suites and business communication, which included good etiquette and how to compose proper emails. Small things like that get you far. Another especially helpful thing that Year Up taught me was how to become self-sufficient in navigating new systems and environments. In other words, how to find answers before asking someone else.
After learning all these basic skills, during the last two months of the L&D phase you are placed into a specific track, such as IT, IT Help Desk, QA, project management or cybersecurity, where you specialize in your track/ line of work. I was fortunate enough to be placed in the project management track. After graduating from the L&D phase, you are placed at a company. Luckily, this is what led me to become a Splunker!
During your internship phase you return to Year Up every Wednesday and share highlights about your company or your achievements, ask for help, work on your resume, networking skills, explore LinkedIn and salary negotiation. Internship support on Wednesdays helps you see the benefits and analyze the pros and cons that different companies offer. For instance, I realized Splunk is more open and has a startup culture compared to some of the companies where my friends interned.
Additionally, I'd like to add that Year Up is an intense program. There's a point system that helps you learn accountability. You have to work to keep your spot in the Year Up program every day by trying not to get infractions for things such as not adhering to the professional dress code, turning in assignments incomplete or late or arriving late to meetings. Infractions directly affect your stipend, helping create a worklike environment. At work if you are late or constantly have poor performance you will typically receive a smaller salary than someone who is on time to work, early to meetings and produces quality work.
Were you involved in any additional programs through Year Up?
I served as a Year Up ambassador and was able to get more business partners involved, Such as Bank of America. The bank was thinking of recruiting Year Up interns for teller positions, and a colleague and I explained that Year Up interns could offer more for their company, such as QA positions, and they took our advice. I was also active in Student Outreach Committee, front-end web development and module party committees.
What advice do you have for other young women?
Never give up, keep going and continue with your education. I will have my A.A. and A.S. by the end of next year but it hasn't been an easy ride. I'm currently juggling 25 to 30 hours a week at work while being enrolled in 17 units and commuting from Vallejo three days a week. You may not have the ideal path or easy journey but as long as you do your best you will always get far.
What advice do you have for other companies about Year Up?
Check out what Year Up has to offer your company! What is your company missing and how can Year Up fulfill that? Talk to an intern or an alum and hear their stories. Students at Year Up are gritty and determined; they have a "can do it" attitude. It's always good to hear about someone who came from the wrong side of the opportunity divide who not only changed their life but is also opening doors for others who were unfortunate. Hearing about young adults reaching their goals, enhancing the company and being a part of the bigger picture can change your view of Year Up.
Thanks,
Allyson Stinchfield
Director, Customer Marketing
About Splunk WiT
In 2015, Splunk formed the WiT group to support the growth and development of women at all levels and disciplines, both at Splunk and throughout the industry. We are committed to supporting women's success in the technology industry, including recruiting and promotion practices, career development and mentoring, industry recruiting events, and branding and awareness. We also want to support younger girls and women as they explore careers in technology. Stay tuned for more WiT events and read our other Splunk WiT blog posts here.
Splunk is a Year Up corporate partner.
Connect with Year Up on social:
----------------------------------------------------
Thanks!
Ally Stinchfield