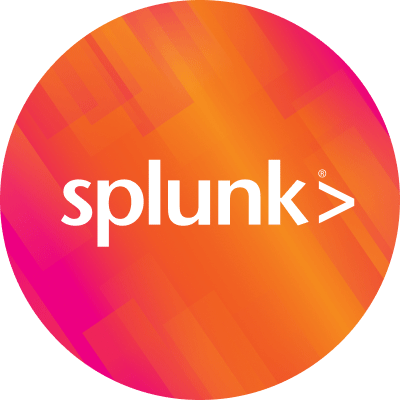 By Splunk September 27, 2016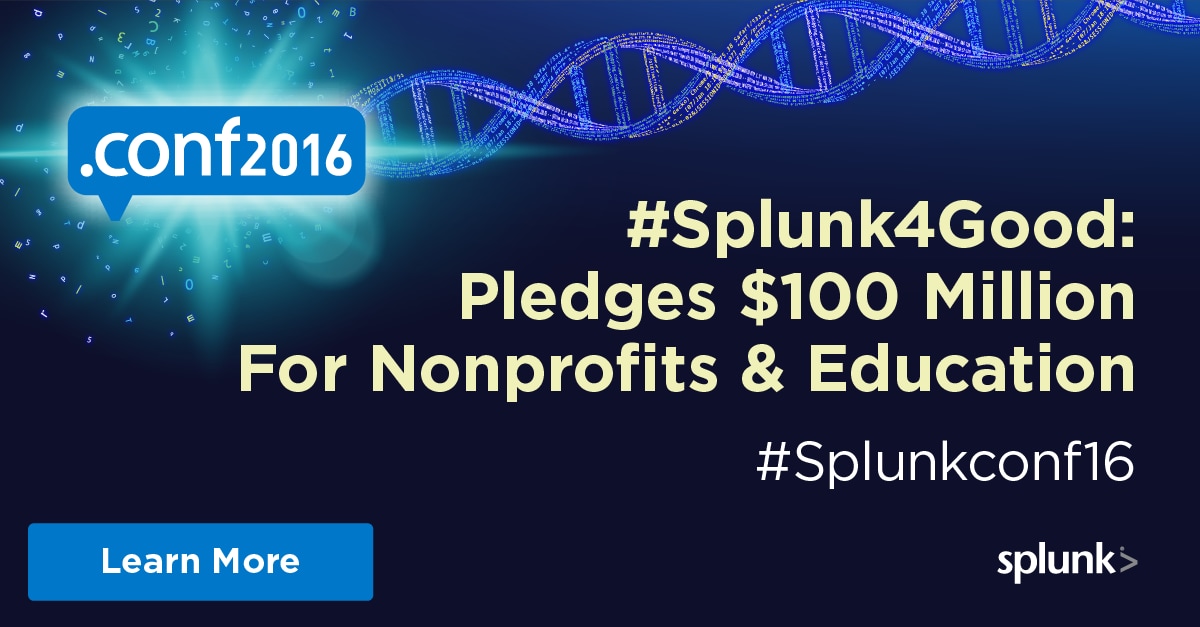 From our very early days, Splunk has had an active culture of giving. Whether volunteering in schools, mentoring young people, holding bowl-a-thons, or using data to actually save lives, it's always been clear that we care about our communities and the world we live in. Over the years that activity has grown in official and unofficial ways – first with the availability of licensing and education for members of Internet2, followed by availability for small nonprofits and the founding of Splunk4Good, and even some paid volunteer time for employees. We've gotten good response, with more than 300 universities and 50 nonprofits participating in the program.
But we have also heard that these programs – while increasingly visible outside of our walls – are not well known among our Splunk community. And we've heard you. It's past time for us to step up and step out to show our commitment.
So we are stepping up our game.
Today, we announced the Splunk Pledge – our commitment to research, education, and community service. Through our Splunk4Good initiative, Splunk will donate a minimum of $100 million over 10 years in software licenses, training, support, and education to nonprofit organizations and educational institutions around the globe to support academic research and generate social impact.
What exactly does that mean? It means that we can do more good, with more partners, in more places. By providing free software, Splunk Pledge will enable these organizations to reduce operating costs, improve their cybersecurity posture, streamline IT operations, perform research, analyze diverse data sources and gain visibility into their infrastructure – many of the same types of things our other customers do every day. Splunk will also offer free training and support for organizations receiving technology donations, ensuring each beneficiary can actually use the donation to its full potential. This is a minimum commitment, with no limit, and is a big deal. Nominate your favorite nonprofits today.
But the Pledge is about more than just product. We are also providing our employees with more time to spend with the causes that are important to them.
With this announcement, we have also increased our paid volunteer time for all employees globally to 3 paid days (or 24 hours) per year. For those that are counting, that is more than 60,000 hours of volunteer time per year to spend in Splunk communities around the world. And that number will only grow with the company. Look out schools! Look out community groups! Look out nonprofit boards! Splunkers are coming in greater numbers than ever before.
Altogether, this will enable Splunk to attract new partners, and to expand upon our existing projects and partnerships. Some examples:
More good, with more partners, in more places. More Splunk4Good.
How can you help? Join us! Nominate your favorite cause today and tell us how you want to get involved.
----------------------------------------------------
Thanks!
Kevin Faulkner