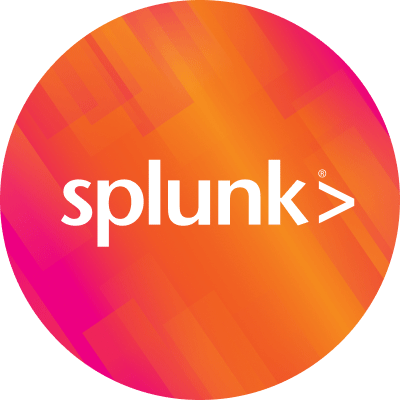 By Splunk December 08, 2016
With the holidays upon us, stories are emerging all around us about how Splunkers are doing amazing things in their communities every day. But did you know that Splunkers also lead charitable missions across the globe? Through paid volunteer time and the Splunk Pledge, Splunkers are donating time, expertise and passion to causes that can change the course of lives for the better.
This is the story of our very own Dana Le.
Dana is leaving today (December 8) to embark on an ambitious mission to Dhaka, Bangladesh. Building on her previous work in 2015, she will continue to work with impoverished youth who have been marginalized by their communities, and who only know life on the streets. She will be working to help them remove the stigma of their background and social standing, and to provide them an educational entry point to a better life.
"My mission is to share my journey and my life story with them – to show them I am living proof that they have the power to alter the course of their lives for the better and in a positive direction. My methods are simple; I spend time with and listen to them about their day – show them that someone cares about them and is thinking of them. I see my presence with each of them as a trusted 'big sister,' providing simple inspiration through song, play and love."
Dana will be working with four groups this year: Pre-School, School Age, those outside of the schooling system, as well as women in the community. Additionally, Dana will be leading a "Teach the Teacher" curriculum – inclusive of soft skills and meeting, project and time management training – to equip the teachers with the tools needed to be a force for change in the future.
A personal journey
The second eldest daughter in a military family, Dana watched as the fall of Saigon changed her life. Her family's wealth vanished overnight. Her father was exiled to Northern Vietnam, while her pregnant mother, siblings and Dana were sent to Reeducation Camp in the central highlands. Life behind the fences consisted of mandatory confessions, daily political indoctrination, and forced labor under the hot sun with little food or hygiene. After three years of searching – even resorting to bribery – her grandparents were able to get her family out of the camp, settling in the South Vietnam countryside. With no running water or electricity, she grew up among the rice paddies, tending the crops and only received 3 hours of education per day by walking to the village school kilometers away from her home.
After several failed attempts to escape to the South, Dana's family was granted asylum in France through her Grandfather's efforts allowing her to pursue an advanced education during her teenage years. At the age of 17, Dana ventured forth on her own to experience the melting pot that is California, finding kindness and support from many friends as she worked to achieve her degree in Computer Engineering. Returning to Europe to further her studies, she also began exploring many different countries, opening her eyes to a multitude of travelers and new cultures, learning to cope with the unexpected and to savor all the moments in life.
A lifelong commitment to change

This personal journey has helped to form Dana's passion for charity, and led her on several humanitarian missions around the world. Her first mission was at the "Smiling Heart" orphanage in Cambodia, where she taught English to children, recalling her own thirst for knowledge, support and guidance she had as a young girl. Her most beautiful memory was on the very last day as she was biking away, with the children running after her waving and saying, "Teacher, I love you!"
She then spent time in Laos, where she traveled between villages to promote literacy. Remembering her experiences as a child in a poor village where books were a luxury over food, "I dreamed of having a book to read, maybe colored pencils, and a notebook with white shining pages." Dana found the young Laotian children to be mesmerized by the picture books she introduced to them. "It was like a Christmas gift for them… they were hungry for knowledge, hungry to learn, my heart was touched by their innocence."
"The entire experience reminded me of the sadness I felt and the dreams I had when I was a child. And because of that, it helped me realized more intimately what it meant to be able to bring some love and light into someone's life – even if just a little… That was how I first embarked on this journey to plant "Seeds of Love." It allowed me, wherever I go, to give, to share what I have with the people around me."
In the Fall of 2014, Dana's next mission started in Egypt, where she was inspired to venture forth to Ethiopia, traveling from Addis Ababa to Arba Minch, leading t-shirt donations to children in need of clothing. "This part of the world needs so much help" Dana recalls of her experience, "I wish I had a million shirts to give away."
Energized and empowered by her previous missions, and even during an Ebola outbreak in the country, Dana traveled to Uganda in February of 2015 with Rescue Widows, Elderly, Youth and Orphans With AIDS (RWEYOWA). RWEYOWA is a Kampala, Uganda-based nonprofit organization that works to curb the spread of HIV/AIDS and improve the lives of those affected. It was here that she provided education programs to local primary schools about HIV prevention, HIV counseling, and conducted home visits to those infected with HIV/AIDS. She also donated 100 percent of her weekend on-call and overtime wages to the organization as part of the mission.
Dana's dream is to help nonprofits strengthen their capacity, efficiency, planning and infrastructure to accomplish and fulfill their missions. Fluent in Vietnamese, French, English, she is an avid traveler and adventurer visiting over 45 countries. Dana has climbed Mera Peak (6,476m) in Nepal, has completed two Ironman triathlons and is the mother of three children.
A message from Dana:
Each of us has our own journey to travel. But wherever we are in our lives, either we are a student, or a well established professional, I believe we all can brighten someone's life. We can start with a smile, a greeting to say hello and thank you. Take a moment in our day to stop and help someone to carry groceries, help others with directions and guidance. Take time to talk to a homeless person. Share food with the unfortunate. Take a moment to teach a child how to read, how to sing. You and I, all of us, today and everyday, let's do an act of kindness. Let's spread the love.

Interested in supporting Dana's journey? Want to learn more? Contact Dana directly at dle@splunk.com.
Want to learn more about the Splunk Pledge, share your story and what drives you to Splunk4Good? Contact us!
----------------------------------------------------
Thanks!
Girish Bhat