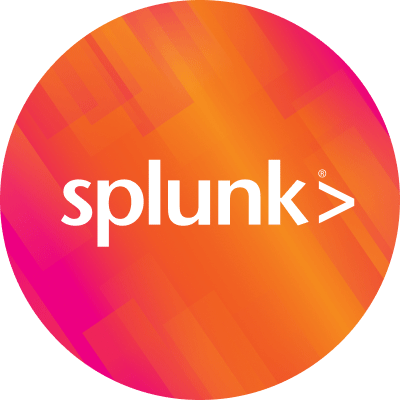 By Splunk April 30, 2015
For all those security enthusiasts out there that write their own, or wish to write their own, OpenIOC and STIX documents, this is a mapping of the Threat Intelligence KV Collections in Enterprise Security 3.3 to their respective OpenIOC/STIX objects. Hopefully this helps provide a little insight into which objects will be extracted into this release of the Threat Intelligence Framework, and which will not be. In addition, the table will also tell you which KVStore fields ES uses for matching against the threat data you're ingesting in Splunk.
Note that if a cell contains a hyphen (-) that it is likely because there was not an associated field from that particular intel document (OpenIOC/STIX) for representing that specific type of data. An example of this can be seen in the service_intel collection where the service_file_path and service_file_name KV fields do not have a STIX CybOX object equivalent for representing that data. Likewise, looking at the certificate_intel collection, there isn't an OpenIOC object for representing that data.
In addition, if you look at the certificate_issuer_email/locality/etc… KV fields you'll notice that they contain hyphens for both OpenIOC and STIX. That doesn't mean these fields are never populated in the Threat Intelligence Framework, just that the intel is extracted elsewhere. In this case it's extracted from the certificate_issuer KV field, which will contain all of the child fields for that content.
Feel free to ask any questions regarding the table in the comments below and I'll do my best to answer them
KV Field
OpenIOC 1.0/1.1 Object
STIX/CybOX Object
Matchable?
file_intel
file_name
FileItem/FileName
FileObj.File_Name
Y
file_extension
FileItem/FileExtension
FileObj.File_Extension
–
file_path
FileItem/FilePath
FileObj.File_Path
–
file_hash
FileItem/Md5sum
FileItem/Sha1sum
FileItem/Sha256sum
FileObj.Hashes[i].Simple_Hash_Value
Y
file_size
FileItem/SizeInBytes
FileObj.Size_In_Bytes
–
registry_intel
registry_hive
RegistryItem/Hive
WinRegistryKeyObj.Hive
–
registry_path
RegistryItem/Path
RegistryItem/KeyPath
WinRegistryKeyObj.Key
Y
registry_key_name
–
–
–
registry_value_name
RegistryItem/ValueName
WinRegistryKeyObj.Values[i].Name
Y
registry_value_data
RegistryItem/Value
WinRegistryKeyObj.Values[i].Data
–
registry_value_text
RegistryItem/Text
–
Y
registry_value_type
RegistryItem/Type
WinRegistryKeyObj.Values[i].Datatype
–
registry_modified_time
RegistryItem/Modified
WinRegistryKeyObj.Modified_Time
–
user
RegistryItem/Username
–
–
service_intel
service
ServiceItem/name
WinServiceObj.Service_Name
Y
descriptive_name
ServiceItem/descriptiveName
WinServiceObj.Display_Name
–
description
ServiceItem/description
WinServiceObj.Description_List[i].Description
–
status
ServiceItem/status
WinServiceObj.Service_Status
–
service_type
ServiceItem/type
WinServiceObj.Service_Type
–
start_mode
ServiceItem/mode
WinServiceObj.Startup_Type
–
service_file_path
ServiceItem/path
–
–
service_file_name
Extracted from ServiceItem/path
–
–
service_file_hash
ServiceItem/pathmd5sum
ServiceItem/pathsha1sum
ServiceItem/pathsha256sum
–
Y
service_dll_file_path
ServiceItem/serviceDLL
WinServiceObj.Service_DLL
–
service_dll_file_name
Extracted from ServiceItem/serviceDLL
–
–
service_dll_file_hash
ServiceItem/serviceDLLmd5sum
ServiceItem/serviceDLLsha1sum
ServiceItem/serviceDLLsha256sum
WinServiceObj.Service_DLL_Hashes[i].Simple_Hash_Value
Y
process_intel
process
ProcessItem/name
ProcessObj.Name
Y
process_file_path
ProcessItem/path
ProcessObj.Image_Info.Path
–
process_file_name
ProcessItem/path
ProcessObj.Image_Info.File_Name
Y
process_arguments
ProcessItem/arguments
ProcessObj.Argument_List[i]
–
process_handle_name
ProcessItem/HandleList/Handle/Name
ProcessObj.Handle_List[i].Name
Y
process_handle_type
ProcessItem/HandleList/Handle/Type
ProcessObj.Handle_List[i].Type
–
src
ProcessItem/PortList/PortItem/localIP
ProcessObj.Network_Connection_List[i].Source_Socket_Address.IP_Address
Y
src_port
ProcessItem/PortList/PortItem/localPort
ProcessObj.Network_Connection_List[i].Source_Socket_Address.Port
–
dest
ProcessItem/PortList/PortItem/remoteIP
ProcessObj.Network_Connection_List[i].Destination_Socket_Address.IP_Address
Y
dest_port
ProcessItem/PortList/PortItem/remotePort
ProcessObj.Network_Connection_List[i].Destination_Socket_Address.Port
–
user_intel
user
UserItem/Username
UserAccountObj.Username
Y
full_name
UserItem/fullname
UserAccountObj.Full_Name
–
group_name
UserItem/grouplist/groupname
WinUserAccountObj.Group_List[i].Name
–
description
UserItem/description
UserAccountObj.Description
–
ip_intel
ip
DnsEntryItem/RecordData/IPv4Address
AddressObj.Address_Value
WhoisObj.IP_Address.Address_Value
SocketAddressObj.IP_Address.Address_Value
NetworkSocketObj.Local_Address.IP_Address.Address_Value
NetworkSocketObj.Remote_Address.IP_Address.Address_Value
DNSRecordObj.IP_Address.Address_Value
Y
domain
DnsEntryItem/RecordData/Host
DomainNameObj.Value
WhoisObj.Domain_Name.Value
NetworkSocketObj.Domain
DNSRecordObj.Domain_Name.Value
Y
description
–
–
–
address
–
WhoisObj.Contact_Info.Address
–
city
–
–
–
country
–
–
–
postal_code
–
–
–
state_prov
–
–
–
organization_name
–
–
–
organization_id
–
–
–
registration_time
–
–
–
http_intel
http_version
–
HTTPSessionObj.HTTP_Request_Response[i].HTTP_Client_Request.HTTP_Request_Line.Version
HTTPSessionObj.HTTP_Request_Response[i].HTTP_Provisional_Server_Response.HTTP_Status_Line.Version
HTTPSessionObj.HTTP_Request_Response[i].HTTP_Server_Response.HTTP_Status_Line.Version
–
http_method
–
HTTPSessionObj.HTTP_Request_Response[i].HTTP_Client_Request.HTTP_Request_Line.HTTP_Method
–
http_content_type
–
HTTPSessionObj.HTTP_Request_Response[i].HTTP_Client_Request.HTTP_Request_Header.Parsed_Header.Content_Type
HTTPSessionObj.HTTP_Request_Response[i].HTTP_Provisional_Server_Response.HTTP_Response_Header.Parsed_Header.Content_Type
HTTPSessionObj.HTTP_Request_Response[i].HTTP_Server_Response.HTTP_Response_Header.Parsed_Header.Content_Type
–
http_referrer
Network/HTTP_Referr
HTTPSessionObj.HTTP_Request_Response[i].HTTP_Client_Request.HTTP_Request_Header.Parsed_Header.Referer.Value
Y
http_user_agent
Network/UserAgent
HTTPSessionObj.HTTP_Request_Response[i].HTTP_Client_Request.HTTP_Request_Header.Parsed_Header.User_Agent
Y
http_user_agent_length
–
–
–
status
–
HTTPSessionObj.HTTP_Request_Response[i].HTTP_Provisional_Server_Response.HTTP_Status_Line
HTTPSessionObj.HTTP_Request_Response[i].HTTP_Server_Response.HTTP_Status_Line.Status_Code
–
cookie
–
HTTPSessionObj.HTTP_Request_Response[i].HTTP_Client_Request.HTTP_Request_Header.Parsed_Header.Cookie
–
header
–
HTTPSessionObj.HTTP_Request_Response[i].HTTP_Client_Request.HTTP_Request_Header.Raw_Header
HTTPSessionObj.HTTP_Request_Response[i].HTTP_Provisional_Server_Response.HTTP_Response_Header.Raw_Header
HTTPSessionObj.HTTP_Request_Response[i].HTTP_Server_Response.HTTP_Response_Header.Raw_Header
Y
data
Network/String
–
–
url
Network/URI
URIObj.Value
Y
url_length
–
–
–
uri_path
–
HTTPSessionObj.HTTP_Request_Response[i].HTTP_Client_Request.HTTP_Request_Line.Value
–
uri_query
–
–
–
ip
–
NetworkConnectionObj.Source_Socket_Address.IP_Address.Value
Y
domain
Network/DNS
HTTPSessionObj.HTTP_Request_Response[i].HTTP_Client_Request.HTTP_Request_Header.Parsed_Header.Host.Domain_Name.Value
URIObj.Value
Y
certificate_intel
alias
–
–
–
certificate_version
–
X509CertificateObj.Certificate.Version
–
certificate_file_hash
–
–
Y
certificate_handshake_type
–
–
–
certificate_issuer
–
X509CertificateObj.Certificate.Issuer
WinServiceObj.Service_DLL_Certificate_Issuer
–
certificate_issuer_common_name
–
–
Y
certificate_issuer_email
–
–
Y
certificate_issuer_locality
–
–
–
certificate_issuer_organization
–
–
Y
certificate_issuer_state
–
–
–
certificate_issuer_street
–
–
–
certificate_issuer_unit
–
–
Y
certificate_publickey_algorithm
–
X509CertificateObj.Certificate.Subject_Public_Key.Public_Key_Algorithm
–
certificate_serial
–
X509CertificateObj.Certificate.Serial_Number
Y
certificate_signature_algorithm
–
X509CertificateObj.Certificate.Signature_Algorithm
–
certificate_subject
–
X509CertificateObj.Certificate.Subject
WinServiceObj.Service_DLL_Certificate_Subject
–
certificate_subject_common_name
–
–
Y
certificate_subject_email
–
–
Y
certificate_subject_locality
–
–
–
certificate_subject_organization
–
–
Y
certificate_subject_state
–
–
–
certificate_subject_street
–
–
–
certificate_subject_unit
–
–
Y
certificate_supported_next_protocol
–
–
–
certificate_end_time
–
X509CertificateObj.Certificate.Validity.Not_After
–
certificate_start_time
–
X509CertificateObj.Certificate.Validity.Not_Before
–
ip
–
–
Y
domain
–
–
Y
email_intel
alias
–
–
–
received_time
Email/Received
EmailMessageObj.Header.Date
–
src_user
Email/From
EmailMessageObj.Header.Sender.Address_Value
EmailMessageObj.Header.From.Address_Value
Y
actual_src_user
–
–
–
recipient
Email/To
EmailMessageObj.Header.To[i].Address_Value
EmailMessageObj.Header.CC[i].Address_Value
EmailMessageObj.Header.BCC[i].Address_Value
–
actual_recipient
–
–
–
subject
Email/Subject
EmailMessageObj.Header.Subject
Y
body
Email/Body
EmailMessageObj.Raw_Body
–
embedded_domain
–
EmailMessageObj.Links.Link -> URIObjectType.Value
Y
embedded_ip
–
EmailMessageObj.Links.Link -> URIObjectType.Value
Y
file_name
Email/Attachment/Name
EmailMessageObj.Attachments[i].File->FileObjectType.File_Name
Y
file_hash
–
EmailMessageObj.Attachments[i].AttachmentReference->FileObjectType.Hashes[i].Simple_Hash_Value
Y
file_size
Email/Attachment/SizeInBytes
EmailMessageObj.Attachments.AttachmentReference->FileObjectType.Size_In_Bytes
–
attachment_type
Email/Attachment/MIMEType
–
–
src
Email/ReceivedFromIP
–
Y
threat_group_intel
time
–
–
–
threat_group
–
ta:ThreatActorType.Title
threat-actor:ThreatActorType.Identity.Name
–
threat_category
–
ta:ThreatActorType.Type[i].Value
–
description
–
ta:ThreatActorType.Short_Description
–
weight
–
–
–
malware_alias
–
–
–
source_type
–
–
–
source_id
–
–
–
source_path
–
–
–
source_digest
–
–
–
source_status
–
–
–
source_processed_time
–
–
–
----------------------------------------------------
Thanks!
Brian Luger