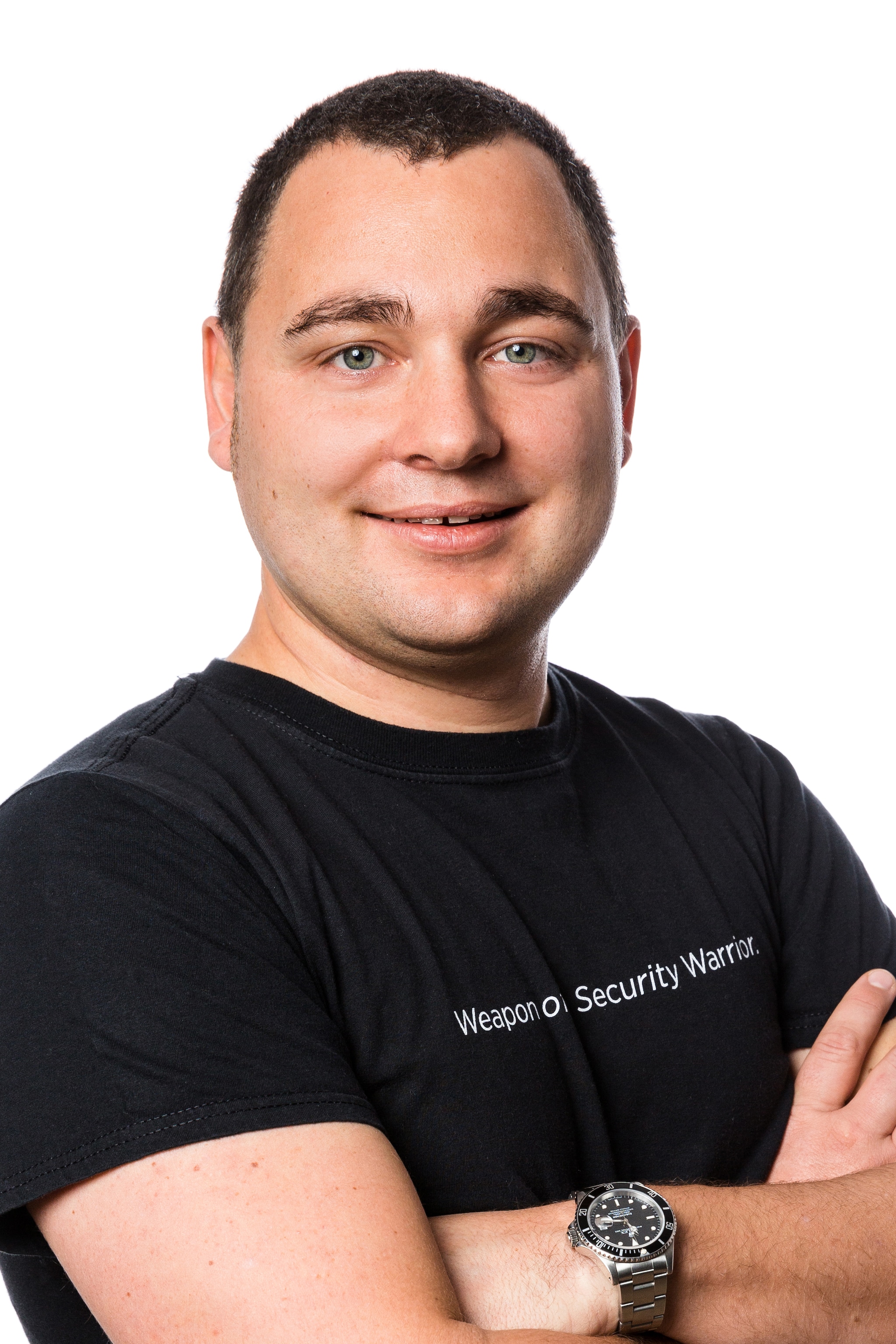 By Matthias Maier November 03, 2015
Hello,
Splunk were recently invited to take part in the German IT-Awards 2015 run by Vogel IT-Medien. They own a number of online publications including BigData-Insider, CloudComputing-Insider, DataCenter-Insider, IP-Insider, Security-Insider and Storage-Insider. With an average of 850,000 page impressions per month they provide some of the most important sources of independent information to IT professionals in Germany.
Over a period of 4-5 months, the different publications asked their subscribers to vote for the "Readers' Choice Awards 2015". With over 27,600 votes it is one of the largest IT awards ceremonies in Germany.
Splunk was nominated in two categories and we're delighted that we got so many votes from the readers of Big Data and Security Insider.
Splunk won the Platinum award from Security Insider in the "SIEM (Security Information and Event Management)" category: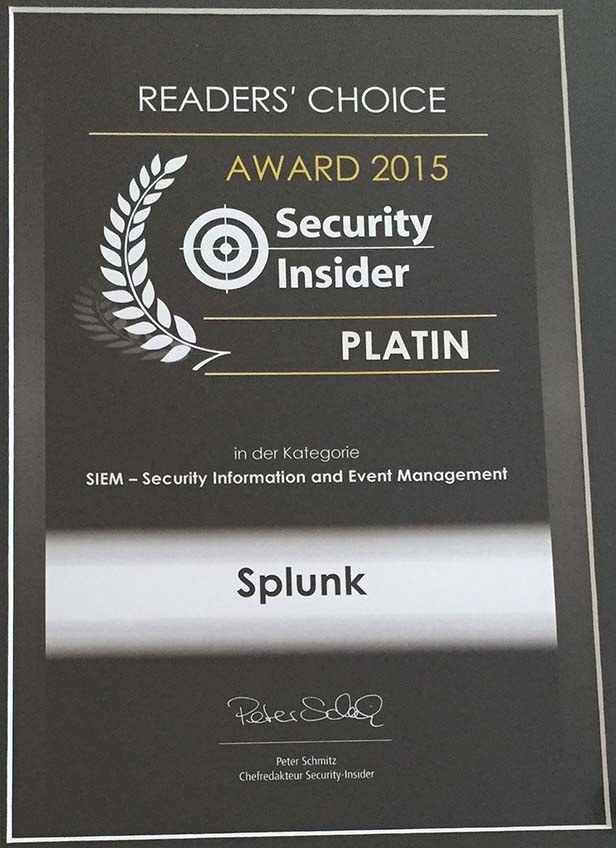 We also won the Gold award from Big Data Insider in the "Big Data Management & System Tools" category: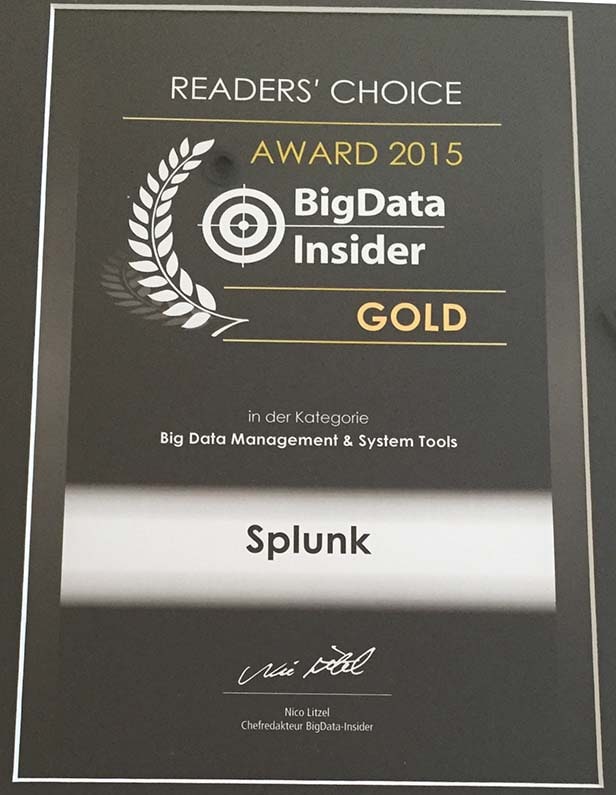 Many thanks to all the readers for their great feedback and to the Insider publications for a great ceremony and awards program.
If you want to find out more about Splunk for Security then there's more to read here and a recent blog post on EMEA security customers. For more on Splunk for big data then there is some useful information here.