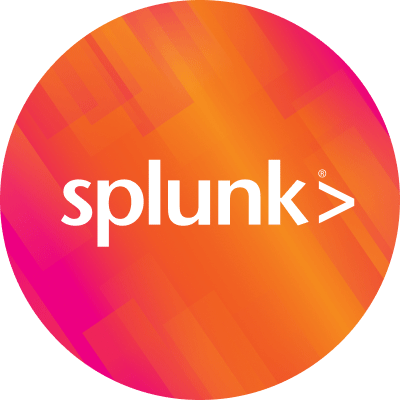 By Splunk June 12, 2019
Security teams are hard at work trying to identify, analyze and mitigate potential threats. But despite their best efforts, security incident backlogs continue to grow because there simply aren't enough skilled professionals to analyze the volume of incidents that most organizations face.
To make matters worse, the talent shortage is compounded by too many alerts being flagged by different tools within the security operations center (SOC), which slows down the response time to real threats.
​Many SOCs have processes that don't scale, taxing analysts by having them separate the wheat from the chaff to determine which alerts are worth spending time on and which ones are simply false positives.
Many analysts still have to manually execute a response to validated incidents. The average organization runs over 70 security applications and tools, with analysts stuck in a swivel-chair approach to security, delaying their response to incidents. This increases the probability of human error, putting your organization at greater risk.
Obviously, having a seasoned security team helps. You need a bit of everything, as they need to have the security acumen to know what they're looking for, where to look for it, and how to solve problems when they're found, as well as soft skills to write effective reports, document processes, make sharp decisions quickly, and a whole lot more.
Finding a single tool to address these needs and reimagine security operations is not realistic.
Introducing Splunk Security Operations Suite
Today, we're pleased to unveil the Splunk Security Operations Suite, which brings together advanced security analytics, machine learning, automation and orchestration technologies to power your SOC—increasing the efficiency of your security tools and resources while reducing your exposure to risk.
The suite addresses security operations challenges such as monitoring, investigation, automation and orchestration, advanced threats, insider threat detection, incident response, compliance and more. The suite includes targeted content that helps solve ongoing and emerging threats quickly.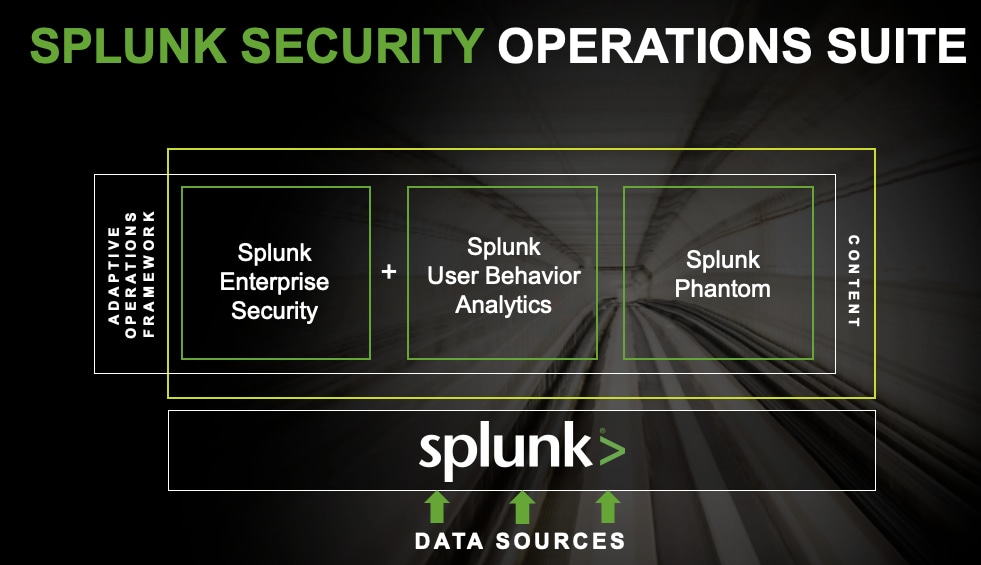 The suite includes integrated market-leading Security Information Event Monitoring (SIEM), User Entity Behavior Analytics (UEBA) and Security Orchestration Automation and Response (SOAR) solutions, built on top of a big data platform and augmented with actionable use case content.
Splunk Enterprise Security (ES) and Splunk User Behavior Analytics (UBA) form an analytics-driven SIEM solution providing real-time security monitoring, advanced threat and insider threat detection, incident investigation and forensics, and incident response for efficient threat management. Splunk Phantom is a SOAR solution that integrates a customer's team, processes and tools to accelerate incident response.
Better Together
The Splunk Security Operation Suite uses purpose-built frameworks, playbooks and workflows to speed up detection, investigation and incident response. It also offers pre-built dashboards, reports, investigation capabilities, ready to implement use cases, advanced analytics, correlation searches and security indicators to simplify threat management and incident management. The suite can also be used with software-as-a-service (SaaS) and on-premise sources to discover and determine the scope of user, network, endpoint, access and abnormal activities.
The suite detects insider and unknown threats that traditional security products miss. It automates the correlation of anomalous behavior into high-fidelity threats using sophisticated kill-chain visualizations so security analysts can spend more time hunting with higher fidelity behavior-based alerts.
The suite helps identify the latest threats without operational downtime with dynamic content updates that empower your security teams to be proactive and stay up-to-date with the latest threat detection techniques. Analysts can automate repetitive tasks to maximize their SOC's efforts and focus their attention on real threats, reduce dwell times and reduce response times.
Get Started Now
To help your security journey, get started with the Splunk Security Operations Suite solution guide to modernize your security operations.
If you are not familiar with Splunk Enterprise Security, use the free seven-day cloud Splunk Enterprise Security Sandbox to get started in minutes. You can contact us to take advantage of a free cloud-based sandbox trial of Splunk UBA. You can get started with Splunk Phantom by downloading the free community edition.
Contact us to find out how you can benefit from Splunk Security Operations Suite.
Girish Bhat
@girishb
----------------------------------------------------
Thanks!
Girish Bhat