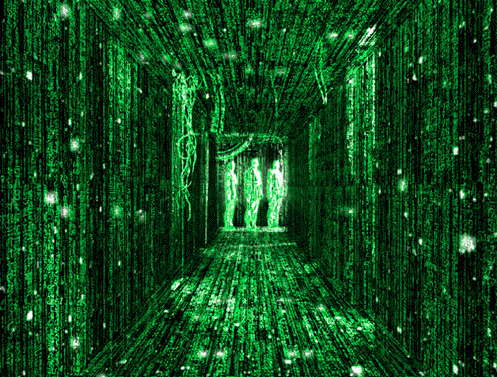 In the fourth and final part of this blog series to accompany the "Masters of Machines II" research from Splunk and industry analyst Quocirca, we discuss the rising security threats faced by organisations today and how Operational Intelligence has a key part to play in defending yourself.
If you want to catch up with previous posts:
Part 1 – Discusses the high level findings from the research
Part 2 – The increase in IT complexity and managing it with OI
Part 3 – How to improve customer experience by harnessing machine data
The fastest growing IT management concern from 2013 to 2015 was increased security threats through the compromise of IT systems.

The kinds of security threats organisations face are increasingly sophisticated, advanced, intelligent and hard to detect (for an example of a simple but ingenious phishing attack, see the blog post from my colleague Matthias Maier). The recent significant breaches in the news showed that traditional security technology controls such as AntiVirus, Firewalls, IDS or DLP Systems are not enough anymore.
The use of security analytics and adoption of security intelligence platforms is becoming a part of an organisation's armoury in preventing security incidents and breaches. All data can be considered security relevant and security analytics/intelligence is becoming a big data problem. As the need for predictive, real-time security defence is required, machine learning and behavioural analytics are essential to identify the current (and next) generation of security threats. This is reflected in Splunk's recent acquisition of Caspida.
One of the findings from the research that stood out was how Operational Intelligence is a real eye opener for most organisations when it comes to highlighting security threats. There was a clear correlation between OI maturity and the concern about IT security threats.
The greater the level of OI maturity and hence IT insight, the greater the awareness an organisation had of security threats.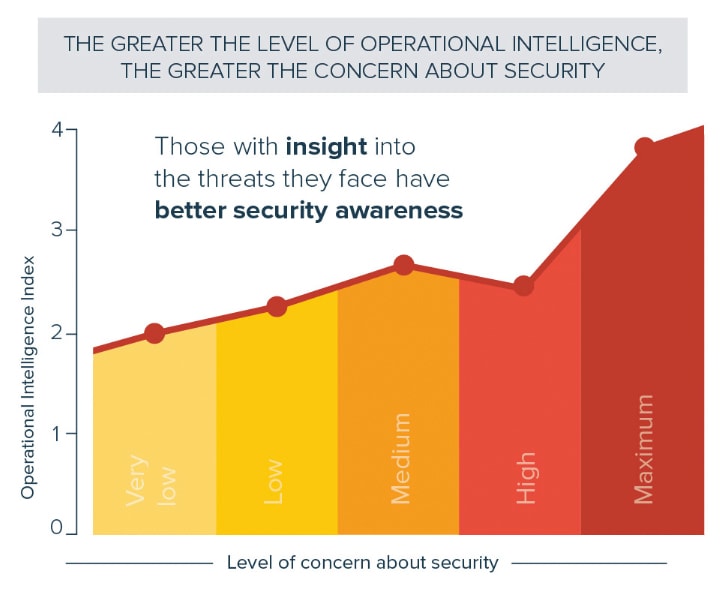 Think of the previous findings from the research; An increasingly complex and hybrid IT estate and the rise of multi-channel customer experience. Both of these IT challenges generate a lot of data. All of that data can be considered security relevant as a source of identifying threats and vulnerabilities. Also consider the other side of the coin that a more complex, hybrid IT landscape and the channels/devices/customer touch points also need to be secured.
My key takeaway from the Quocirca research is that the three fastest growing challenges of data chaos from IT complexity, improving customer experience and increased security risk are all interlinked. To improve and innovate with customer experience you need to adopt new forms of IT, this generates IT complexity with a hybrid mix of cloud and on-premise. This new model of IT and customer experience presents a security challenge in both identifying threats but also enterprise security needs to evolve to be data and analytics driven to support this innovation.
If you'd like to find out more, hear from Quocirca and see how other companies are benefitting from Operational Intelligence, we are running a webinar at 10am BST (11 CEST) on Thursday 16th July.
We'd love to see you there. If you want to find out your own OI maturity and get some ideas on how Operational Intelligence could benefit you just checkout OIBenchmark.com
Thanks for reading.
Matt Davies
Head of Marketing, EMEA
Splunk