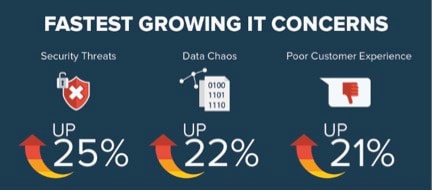 We've been very busy the last few months working on a piece of research with industry analyst Quocirca and I'm very pleased to announce 2015's Masters of Machines report and a new Operational Intelligence benchmarking tool. We conducted this research last year and it gave the market some great insight into the value machine data can deliver and the maturity of Operational Intelligence in Europe, so we've repeated it for 2015 and the findings are fascinating. The research analysed around 400 senior business and IT decision makers from the UK, Germany, France, Sweden and the Netherlands to look again at the maturity of Operational Intelligence. The key findings from the research are that the fastest growing concerns for IT professionals are security threats (up 25%), data chaos (up 22%) and poor customer experience (up 21%). The report clearly shows that the higher your OI capability, the more insight you have into IT complexity, cross-channel customer experience and potential security risks.
All the findings from the research are now published on splunk.com and there is an infographic that represents the key findings and also the full report. As a bit of a teaser, the report identifies three areas in which Operational Intelligence can help conquer complexity:
IT infrastructure complexity: The increasing use of cloud services adds to IT infrastructure complexity as systems are becoming more hybridised and organisations struggle to get equal insight into both on-premise and cloud-based infrastructure. As organisations move to more heterogeneous and complex IT platforms, they are turning to Operational Intelligence to provide the necessary management insight.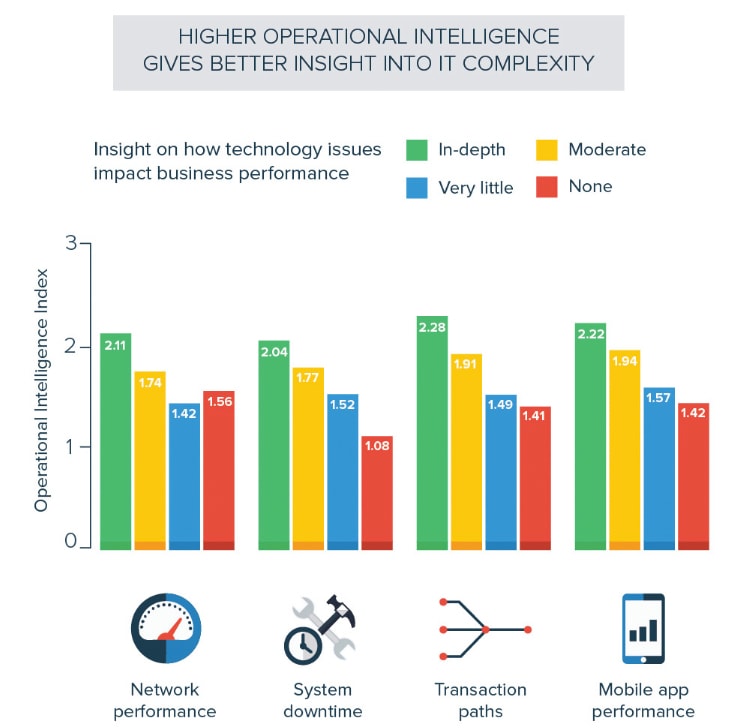 The cross-channel customer experience: With 68 per cent of organisations having a 'high' or 'medium' reliance on the cross channel experience, businesses have to deal with increased volumes of data from these channels including mobile apps, social media and sensor-based devices. Organisations that are reliant on the cross-channel experience are more likely to rely on Operational Intelligence to provide hard-to-gain insight into user behaviour.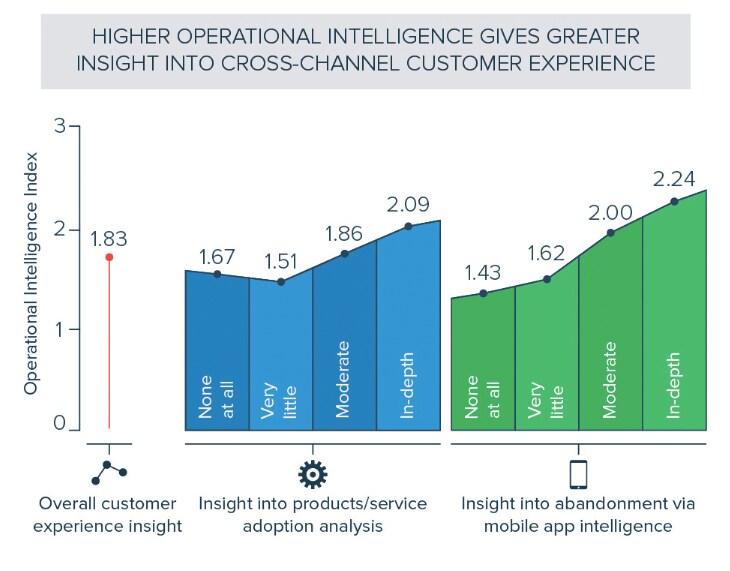 Security: The biggest and fastest growing IT management concern in both 2013 and 2015 was security threats through compromise of IT systems. While Operational Intelligence helps conquer complexity, it also leads to greater concerns about IT security as those with insight into the threats they face are less complacent than those who lack such insight.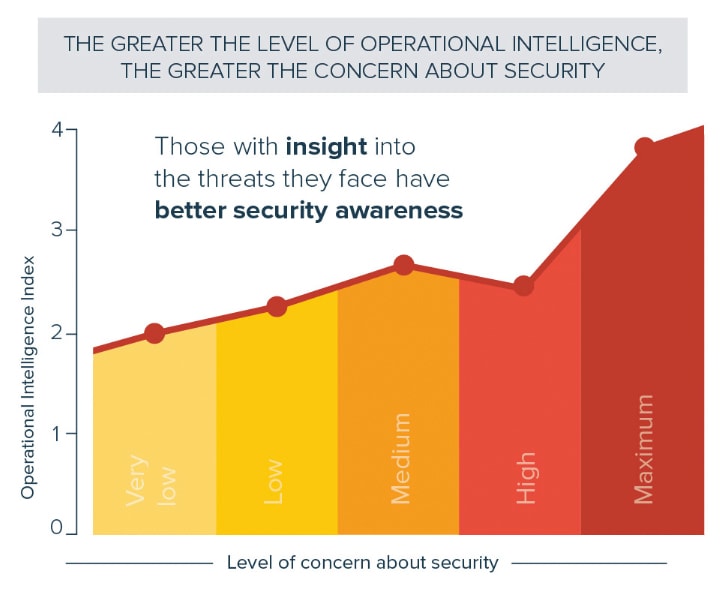 As well as the research and the report, we're very excited to launch a new Operational Intelligence Benchmarking Tool. The idea of this is to help organisations:
Understand where they are with Operational Intelligence
Benchmark themselves against the market
Get some practical advice on next steps
Understand how other organisations benefit from OI
It takes about 5 minutes to answer 12 easy questions and you end up with a personalised report that compares you against the 400 organisations that were part or the research. Your OI Benchmark report shows:
Your OI level
OI maturity index score
Detailed breakdown of the four stages of OI vs industry average
Your likely maturity and next steps in IT Operations, Security and Customer experience
A related customer case study for your industry
Access to the full report
We're hoping that the report is a useful tool to share inside an organisation to help show the benefits of Operational Intelligence in a relevant, customised and easily consumable way.
We're running a webinar with Quocirca on 16th July at 10am BST / 11am CET where we'll be explaining the key findings and showing how Operational Intelligence has benefitted organisations across EMEA.
I'll be writing a series of blog posts over the next couple of weeks looking at each of the key findings from the report in more depth:
Part 2 – IT Complexity
Part 3 – Security
Part 4 – Customer Experience
Enjoy the benchmarking tool and the report and as always, thanks for reading.
Matt Davies
Head of Marketing, EMEA
Splunk