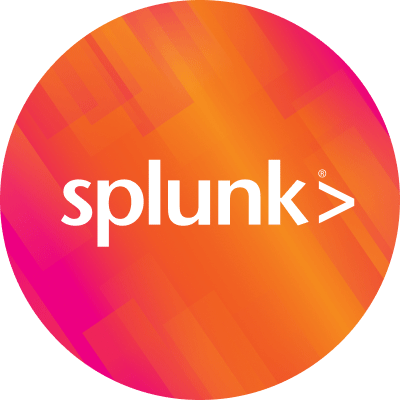 By Splunk June 07, 2017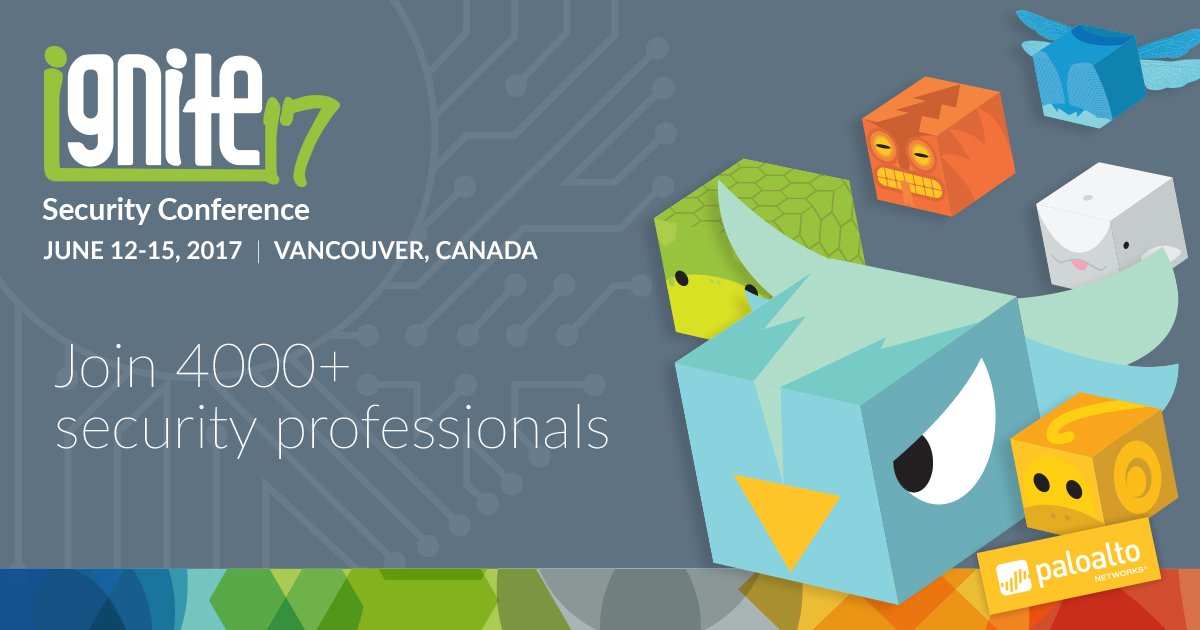 In a few days, a team of intrepid Splunkers will journey north to join Palo Alto Networks and more than 4,000 security experts in Vancouver for the Ignite 2017 Cybersecurity Conference.
Splunk is honored to be one of two Platinum sponsors of Ignite. We invite you to come by the Splunk booth #306 to expand your t-shirt wardrobe and learn how Splunk...
Enables faster investigation, breach analysis, incident response and threat hunting
Improves detection accuracy and investigation effectiveness by operationalizing a wide array of threat intelligence feeds
Provides a rich set of security solutions for integrated CLM, SIEM and UEBA
Uses packaged and pre-built machine learning capabilities as well as hundreds of third-party and community-provided applications
Automates actions to mitigate risk to business continuity and reputation with faster security insight, decisions and automated actions
Offers visibility and context across your infrastructure
Check out a range of live demos including a brand new demo of the recently updated Palo Alto Networks App for Splunk, which makes it easy to ingest, visualize and analyze data and events from across the Palo Alto Networks platform—PAN NGFW OS, Aperture, Global Protect and Threat Prevention, Traps, and Wildfire—as well as from other data sources such as IPS, endpoints, and firewalls, identity sources, business applications, threat intelligence feeds, asset management databases and other structured or non-structured data to provide a holistic view of your infrastructure and security posture.
Building out your schedule? Don't miss the below sessions for insights on how your can capitalize on the power of Splunk and Palo Alto Networks:
Strengthening Security Posture and Stopping Malware with Palo Alto Networks and Splunk
(1:30pm - 2:20pm Wednesday)
Learn how Illumina—the global leader in DNA sequencing and array-based technologies—has reduced malware infection rates. Illumina Networking and Information Security Manager Ryan Niemes will detail how his team correlates vulnerability data with attacks, uses Wildfire to detect new malware, and employs MineMeld to help with both whitelisting valid traffic and blacklisting malicious traffic. The session will also touch on automation methodologies including both email and GRR Rapid Response.
A New You to Manage Endpoint Security – Introduction to Traps Managed Service Offering
(9:10am – 10:00am Wednesday)
Endpoint managed service market is the fastest growing segment on the managed security service market alongside cloud security managed services. Palo Alto Networks introduced earlier this year a pilot of a new approach to manage endpoint security, offering Traps the best advanced endpoint security solution in the market as a managed service. Instead of a "detect, apologize and fix" approach, use Traps' advanced prevention capabilities and offer better managed service.
Applied Security Orchestration: Learn How Lennar Implements Splunk and Palo Alto Networks Integration
(8:00am – 8:50am Thursday)
Learn how Lennar Corporation, a Fortune 200 home builder, has leveraged the Splunk and Palo Alto Networks integration. The session will cover utilizing Splunk data to populate your User-ID agent using custom inputs, utilizing Splunk Enterprise Security's Threat Intelligence to publish feeds into the firewalls for greater efficiency, and other use cases. Learn specifics from a customer to apply this integration in your organization to strengthen your security posture.
Fuel User Group Roundtable: Actionable Insights from your Palo Alto Networks Data
(11:30am – 1:30pm Thursday)
Transform the data available in Palo Alto Networks products about your cloud, data center, network, and mobile devices into actionable insights. Join this roundtable to discuss how organizations can leverage this data for a myriad of business objectives; share your experiences, and hear from your peers to better understand and ensure you're fully leveraging the data from the Palo Alto Networks platform.
Let's talk about how we can help you tackle your toughest security challenges. Learn more here.
----------------------------------------------------
Thanks!
Friea Berg