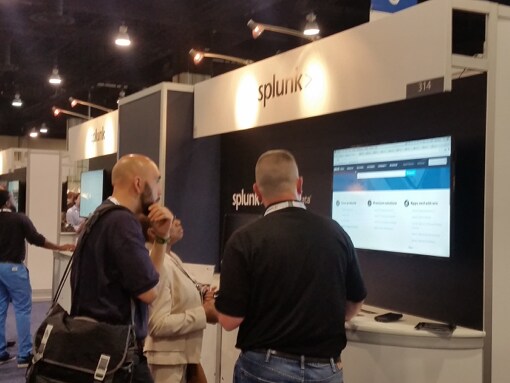 The Splunk Security team attended the Gartner Security & Risk Management Summit from June 12-15 in National Harbor, Maryland.
The event focused on the demands posed by digital transformation on security and risk management, and how a dramatic departure from conventional security is needed to stay ahead of threats and attacks. Continuous monitoring, adaptive security, risk and trust were among the headlines.
During the three-and-a-half-day event, the Splunk team had numerous discussions with CISOs, CIOs, other security leaders and partners, and demoed the latest releases of Splunk Enterprise Security, Splunk User Behavior Analytics, Splunk Security Essentials and Adaptive Response, which helps customers orchestrate and automate tasks across the security ecosystem.
How Fairfax County Uses Security Analytics to Maximize Security Posture
Splunk customer Mike Dent, Fairfax County CISO, discussed how in order to maintain privacy and compliance with regulations such as HIPAA and PCI, the county had to build reliable and secure access to data to make the best decisions to support its citizens.
Mike shared how his team overcame numerous cybersecurity challenges to securely access data at petabyte scale across disparate systems, and provide real-time end-to-end visibility and reporting via a SIEM and big data security analytics platform.
Leveraging Threat Intelligence to Affect Security Strategy, Design, Detection and Response
Haiyan Song, Splunk SVP of Security Markets, joined a Verizon panel to share trends, insights on the increased use of threat intelligence and how Splunk customers are making better decisions on incident detection and response.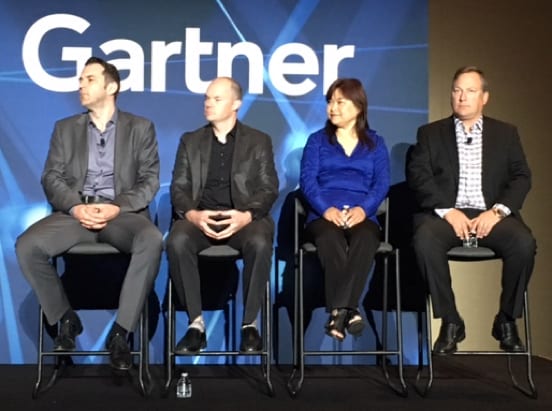 Why Should You Use Analytics-Driven Security?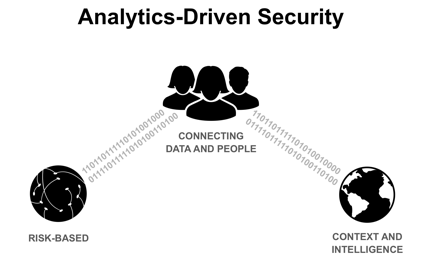 During my session, I discussed how digitization is generating big data and creating new attack surfaces that introduce new vulnerabilities. To keep up with the evolving threat landscape, our customers are electing to use the best-of-breed technologies to combat emerging threats, and Splunk as a security analytics platform to bring it all together for a real-time holistic view of their security posture with actionable intelligence to orchestrate coordinated responses. This unique approach is analytics-driven security.
Analytics-driven security uses a risk-based approach to business, with detailed context and threat intelligence to make it relevant and actionable, and—most importantly—connect data with its user to focus on users and its use of data to gain valuable insights.
Gartner Peer Insights Customer Choice Awards for SIEM
Based on customer feedback, Splunk was selected as the Bronze Award winner in the first Gartner Peer Insights Customer Choice Awards for Security Information and Event Management (SIEM). The Customer Choice Awards are a ranking of vendors by verified end-user professionals, taking into account both the number of end-user reviews and the overall user ratings.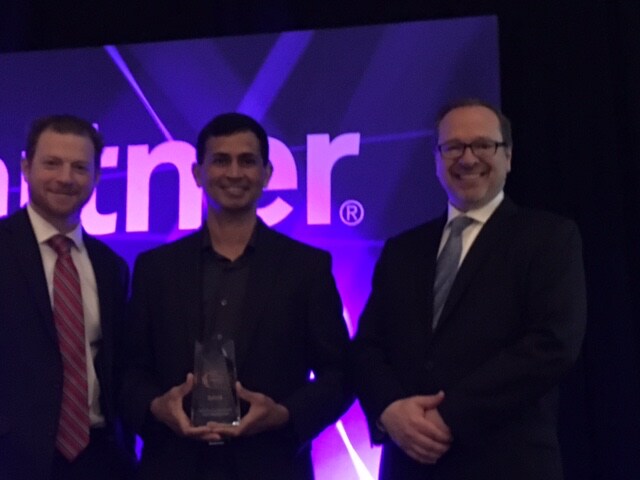 I was honored to receive the award from our customer, DJ Goldsworthy, Aflac Senior Director, Threat Research.
Until Next Year
If we were not able to meet you during the summit this year, please contact us now.
You can get started with Splunk's Analytics-Driven SIEM in minutes by signing up for free seven-day access to the Splunk Enterprise Security Sandbox.
If you want to start off with security investigation use cases, check out our free online demo environment.
Girish Bhat
Director, Security Product Marketing
Splunk Inc.
@girishb