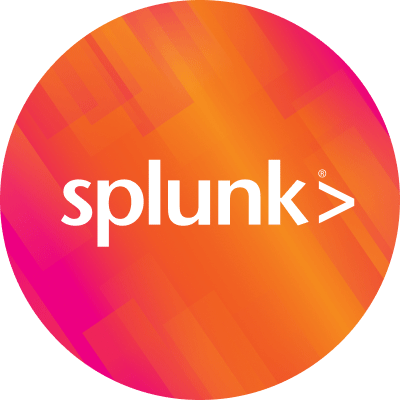 By Splunk February 26, 2019
While most of our team is away in Las Vegas for our annual sales kick off, there's a whole team of Splunkers who are getting ready for an exciting week of activities at RSA Conference 2019 next week. Over 50,000 security professionals from around the world will arrive in San Francisco to talk and connect with each other about the latest in security research, trends and solutions.
We know that managing security operations can feel like a never-ending battle—defending the enterprise before the attacker strikes, stretching your troops thin to mitigate the growing number of threats, staying up to date with the tactics and techniques of your most formidable adversaries and getting to the bottom of a security incident to contain and remediate at machine speed. Winning the battle requires a suite of solutions that can truly modernize your security operations and protect your business.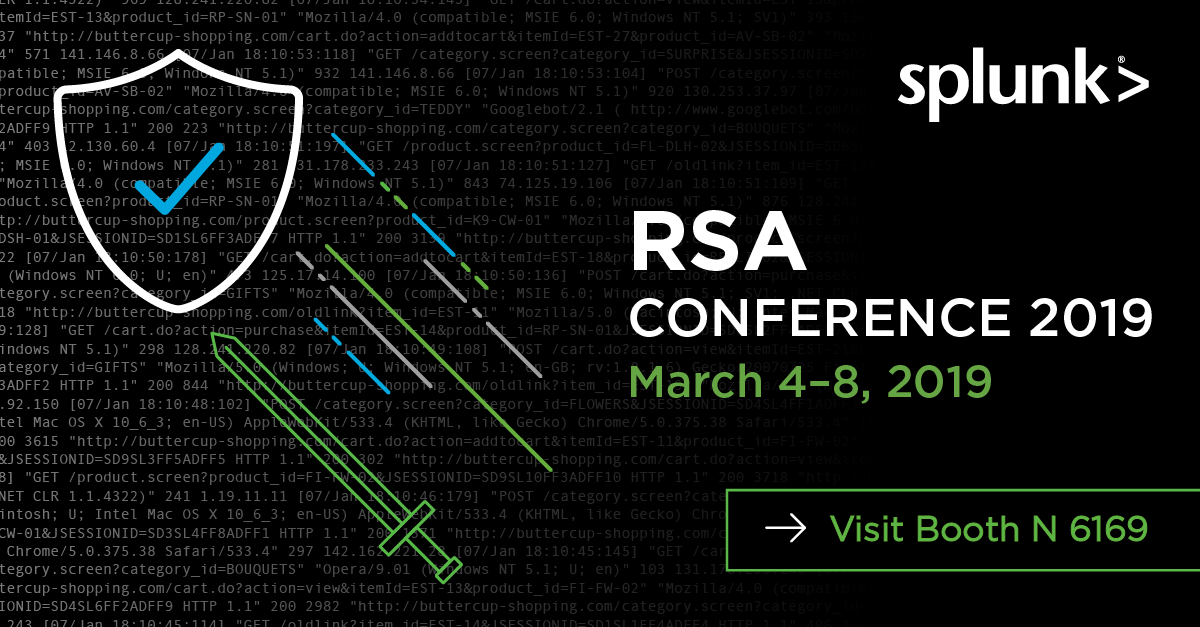 We invite you to visit us at booth no. N 6169 in the North Hall of the Moscone Center during expo hours to learn how to lead your team of security warriors to victory with Splunk security solutions: Splunk Enterprise, Splunk Cloud, Splunk Enterprise Security, Splunk User Behavior Analytics and Splunk Phantom. Splunk uniquely combines big data, security analytics, machine learning, orchestration and automation technologies to turn your data into real-time insights and actions.
Visit our booth and catch a demo or theater presentation showcasing a variety of use cases, including:
In addition, we have an exciting lineup of presentations and activities planned during RSA week. Here's just a sample of what's on the agenda:
Want to hear more about the Splunk security vision?
Come to a Q&A session with myself and Oliver Friedrichs, Splunk VP of Security Automation and Orchestration, on Tuesday, March 5 at 2pm at Splunk booth no. N 6169, moderated by CP Morey, Head of Phantom Marketing at Splunk.
Curious to know how our own CISO is building a culture of cybersecurity?
Come to a Fireside Chat with Joel Fulton, PhD, Chief Information Security Officer on Wednesday, March 6 at 2:30pm at Splunk booth no. N 6169, moderated by Meera Shankar, Manager, Data Trust at Splunk.
What *are* the capabilities of a modern security operations center?
Join Oliver Friedrichs for a special presentation, "Effectiveness vs. Efficiency: 10 Capabilities of the Modern SOC," on Thursday, March 7 at 9:20am.

Heading into town early for some BSides fun?
Our very own John Stoner, Principal Security Strategist, will be speaking at BSides SF! Register here to attend John's session, "Don't Boil the Ocean: Using MITRE ATT&CK to Guide Hunting Activity."
Follow @splunk on Twitter to learn more and stay up-to-date on all things Splunk. Don't forget to visit our Splunk at RSAC 2019 event page for our full theater and activity schedule. We have an exciting lineup of in-booth theater presentations featuring speakers from our partners at Accenture and AWS, as well as our customers at Intel IT.
We're looking forward to speaking with customers and partners on how we all can better work together to stay ahead of new and emerging threats. Hope to see you in San Francisco!
----------------------------------------------------
Thanks!
Haiyan Song