By John Zarour July 01, 2015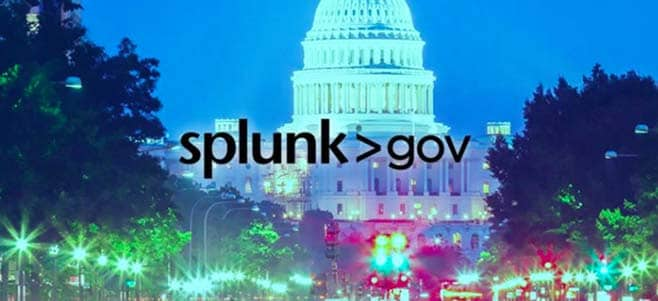 The right big data solution for state and local government agencies can help thwart cyber attacks, improve IT operations, enhance citizen services, and more. Realizing the full value of your data will unlock a trove of insight to support your agency's mission.
Government agencies at every level face security and compliance challenges. With state and local government IT budgets shrinking, the state of security within these agencies has become top-of-mind due, in part, to the direct effects it can have on public safety. Splunk works with many state and local government agencies to help them manage their unstructured data, fulfill compliance requirements, monitor and detect security threats, and understand patterns within their data to gain new insights.
Splunk worked with the State of Alaska to launch Splunk Enterprise for log management and as a replacement for traditional Security Information and Event Management (SIEM) software to help prevent cyber attacks. Due to the large geographic disposition of Alaska and the limited number of full-time employees working for the state, making sense of their giant pool of data was a challenge. The core mission of the State of Alaska's security office is to prevent threatening cybersecurity events using a proactive approach to reveal indicators of compromise within their networks.
State of Alaska decision makers stressed the importance of providing value back to their customers through security planning and having an overall security awareness system in place. During a recent webinar, Chris Letterman, CISO for the State of Alaska, lead a discussion around how his agency was able to tap into their machine-data for invaluable insights, and at a much more affordable price than any SIEM software.
At the end of the day, all public and private sector organizations are dealing with the safety of our nation's citizens, physically and online. State and local government agencies are often leading the charge in having an open dialogue about the threats to our online infrastructure and are developing new tools and policies to stop any threats.
Read about how other state and local government agencies are shifting from reactive to proactive cyber approaches in some of our online success stories, including the Chandler Police Department, Nevada Department of Transportation, the City of Los Angeles and Denver Water.
Thanks,
John
John Zarour
Director, State and Local Government / K-12
Splunk