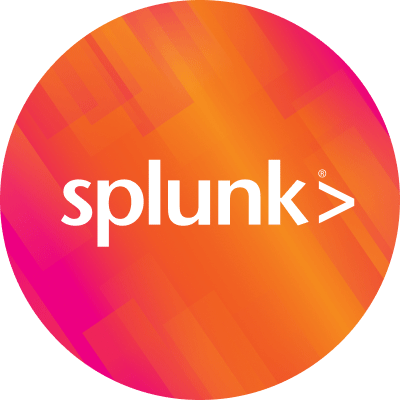 By Splunk August 29, 2017
VMworld is here again and I am thrilled to be a part of it, as if it were my first year. This VMworld is going to be my 9th consecutive year and I am always excited to be part of this event and the community. I have attended VMworld as customer, partner, contractor, consultant, exhibitor and blogger. I am lucky to have witnessed years of innovative technologies, and I am proud to be a part of this community.
Today, I would like to share great news with all of you.
Splunk Enterprise software can now be deployed on VMware Cloud™ on AWS! Splunk is excited to be part of the expanding VMware and AWS ecosystems. Customers can now run Splunk Enterprise on VMware Cloud on AWS, and leverage the benefits of multiple use cases while moving towards AWS. Splunk will continue to improve, test, and validate its platform on VMware vSphere® private cloud as well as AWS public cloud. This will also enable Splunk to gather data and allow end-to-end monitoring of VMware and AWS infrastructure.
Splunk Enterprise monitors and analyzes machine data from any source to deliver Operational Intelligence to optimize IT, security and business performance. With intuitive analysis features, machine learning, packaged applications and open APIs, it is a flexible platform that scales from focused use cases to an enterprise-wide analytics backbone.
VMware Cloud on AWS is a vSphere-based cloud service that leverages Software-Defined Data Center (SDDC) to the AWS cloud. This service is powered by VMware Cloud Foundation which integrates all the capabilities of compute (vSphere), storage (vSAN) and network virtualization (NSX) along with vCenter management. The SDDC service also allows access to broad range of AWS services.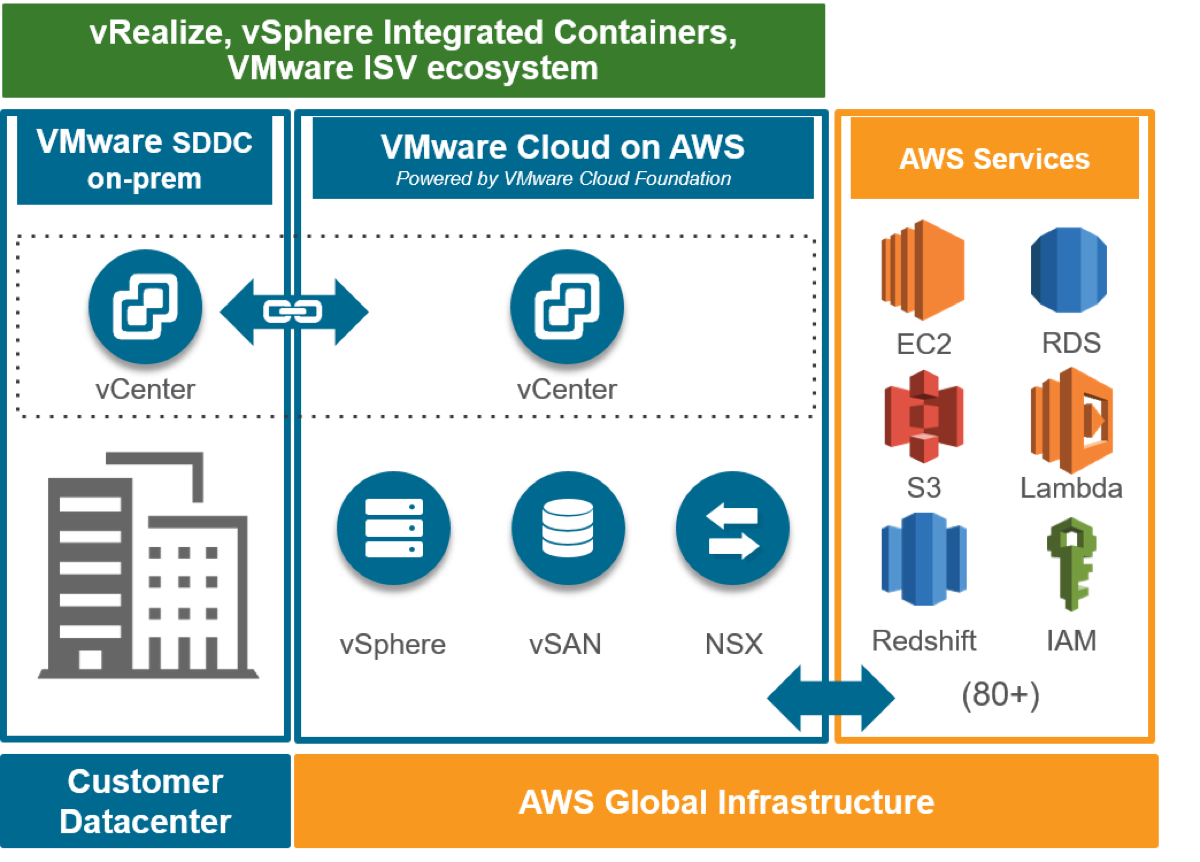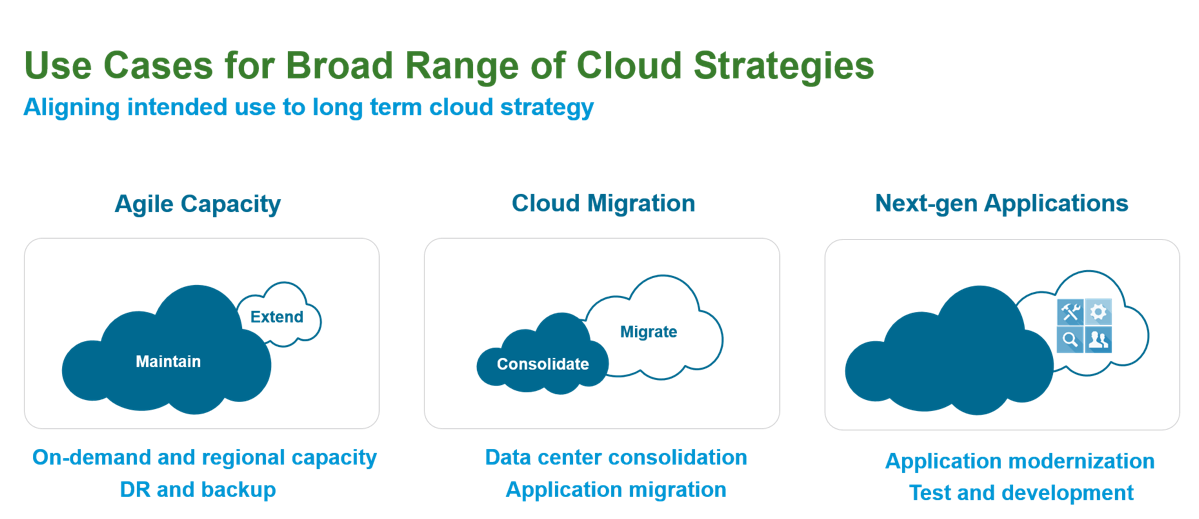 VMware Cloud on AWS technology partners enable customers to deploy the same proven solutions seamlessly across public and on-premises infrastructures. VMware simplifies the deployment and eliminates the need for partners to refactor solutions for VMware Cloud on AWS. If a partner solution works on-premises in a VMware vSphere environment, it will easily support VMware Cloud on AWS.
Splunk Enterprise enables IT teams to reduce cost, increase efficiency, and create operational consistency across cloud environments. Our joint customers are already running this configuration using Splunk, VMware and AWS and can also leverage Splunk's monitoring and analytics capabilities across use cases such as these:
1. Splunk App for VMware
The Splunk App for VMware provides deep operational visibility into granular performance metrics, logs, tasks and events and topology from hosts, virtual machines and virtual centers. It empowers administrators with an accurate real-time picture of the health of the environment, proactively identifying performance and capacity bottlenecks.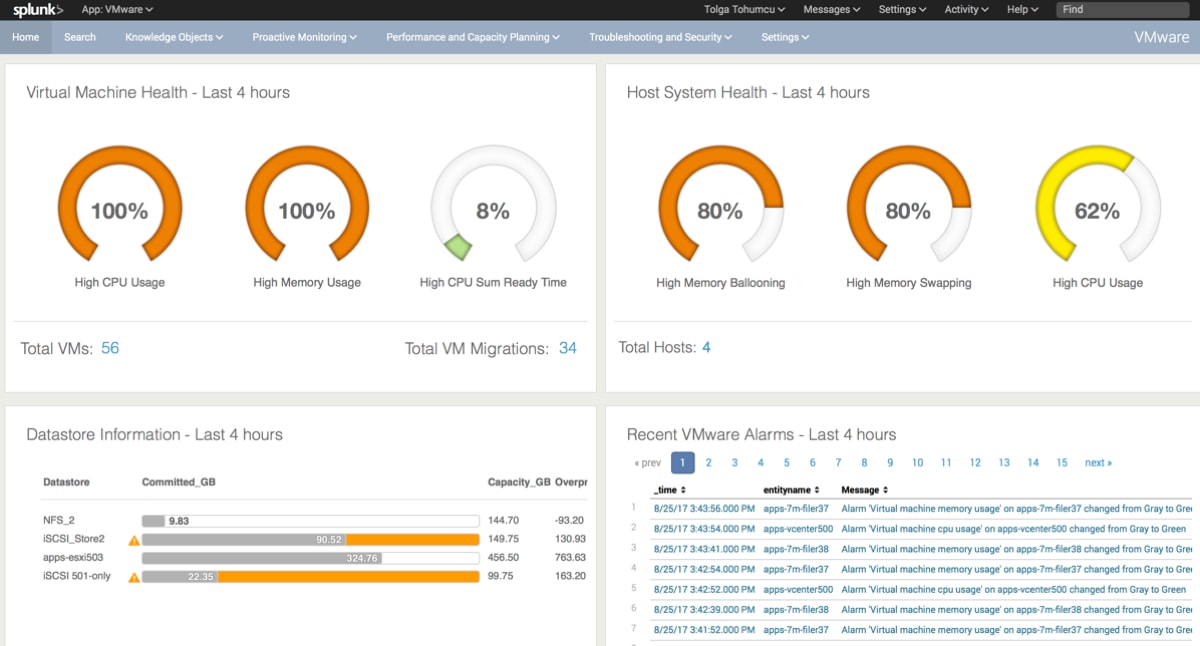 2. Splunk IT Service Intelligence
Splunk IT Service Intelligence (ITSI) is a monitoring solution that offers an innovative, machine-data driven approach for analytics driven IT. Splunk ITSI delivers comprehensive visibility into operational health and key performance indicators of IT and business services and the infrastructure that underpins it.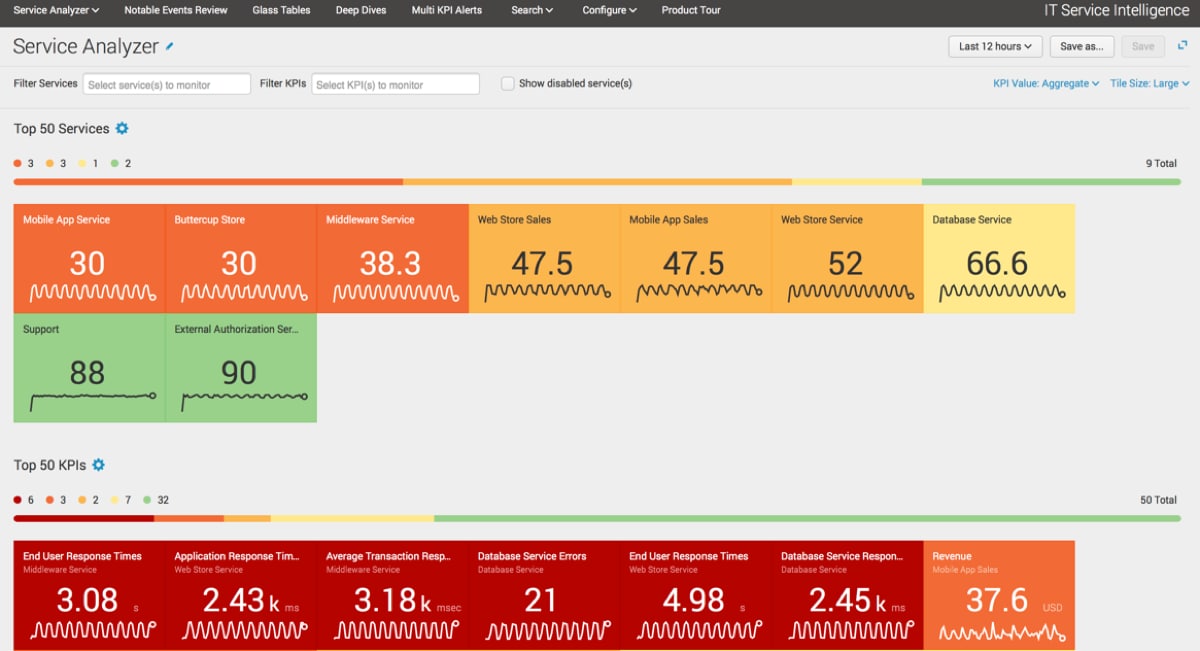 3. Splunk App for AWS
The Splunk App for AWS offers a rich set of pre-built dashboards and reports to analyze and visualize data from numerous AWS services – including AWS CloudTrail, AWS Config, AWS Config Rules, Amazon Inspector, Amazon RDS, Amazon CloudWatch, Amazon VPC Flow Logs, Amazon S3, Amazon EC2, Amazon CloudFront, Amazon EBS, Amazon ELB and AWS Billing – all from a single, free app.
Enhance security through visibility into all activity in your AWS account
Help ensure adherence to security and compliance standards with a full audit trail
Leverage machine learning for proactive insights, recommendations and anomaly detection
Effectively manage AWS costs with an in-depth view of used/unused resources, cost by account and cost by service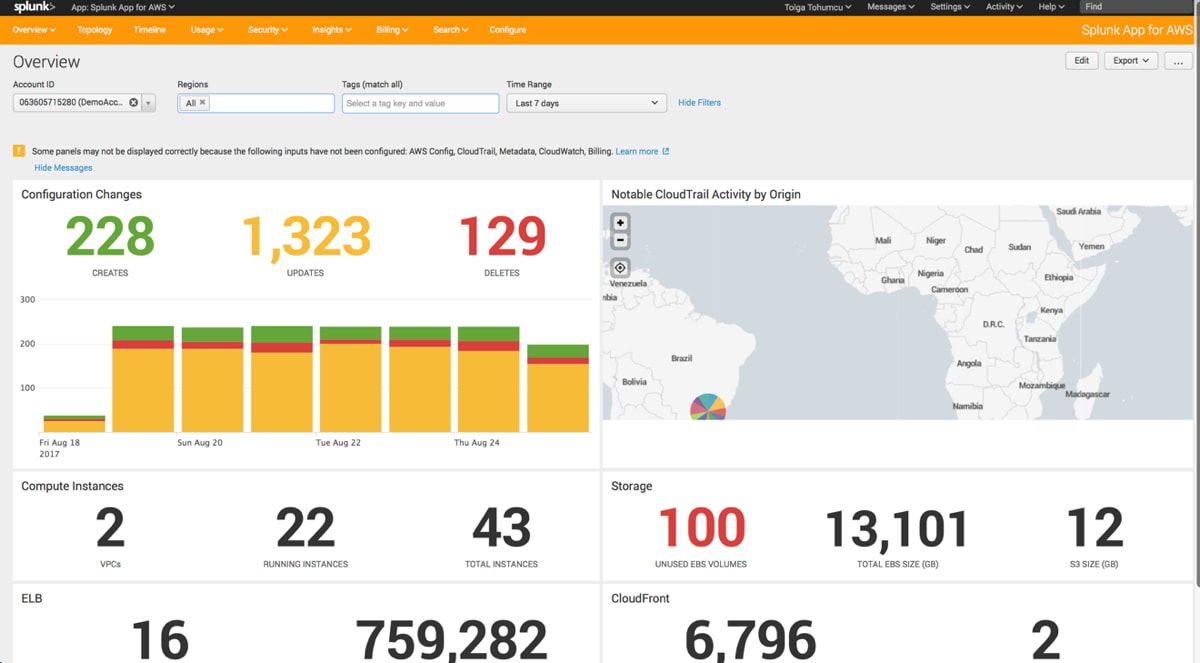 I hope to see all of you at VMworld!
VMware, VMware Cloud, vSphere, vCenter are registered trademarks or trademarks of VMware, Inc. in the United States and other jurisdictions.
----------------------------------------------------
Thanks!
Tolga Tohumcu