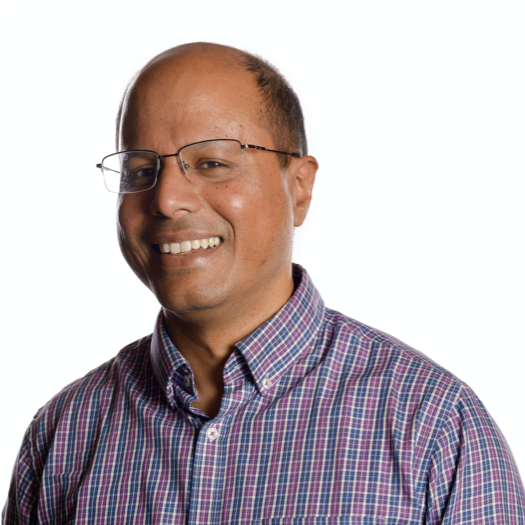 By Amit Mookerjee October 22, 2018
Splunk Enterprise 7.2 includes several improvements in the area of UI accessibility, following recommendations of the Section 508 and WCAG2.0 standards:
Screen-Reader Friendly User Interface
We made several improvements to better support use of the product via assistive technologies such as screen readers. These improvements include proper labeling throughout the UI, logical page structure and hierarchy, and more.
In some cases, this required the addition of feature modes within the product that are optimized for use with Screen Readers. As an example we developed an editor that enables users with screen readers to edit SPL code in the search bar. To enable the screen reader friendly editor open up the User -> Preferences menu in the Splunk UI and navigate to SPL Editor and un-select the Advanced Editor toggle button to select the basic editor.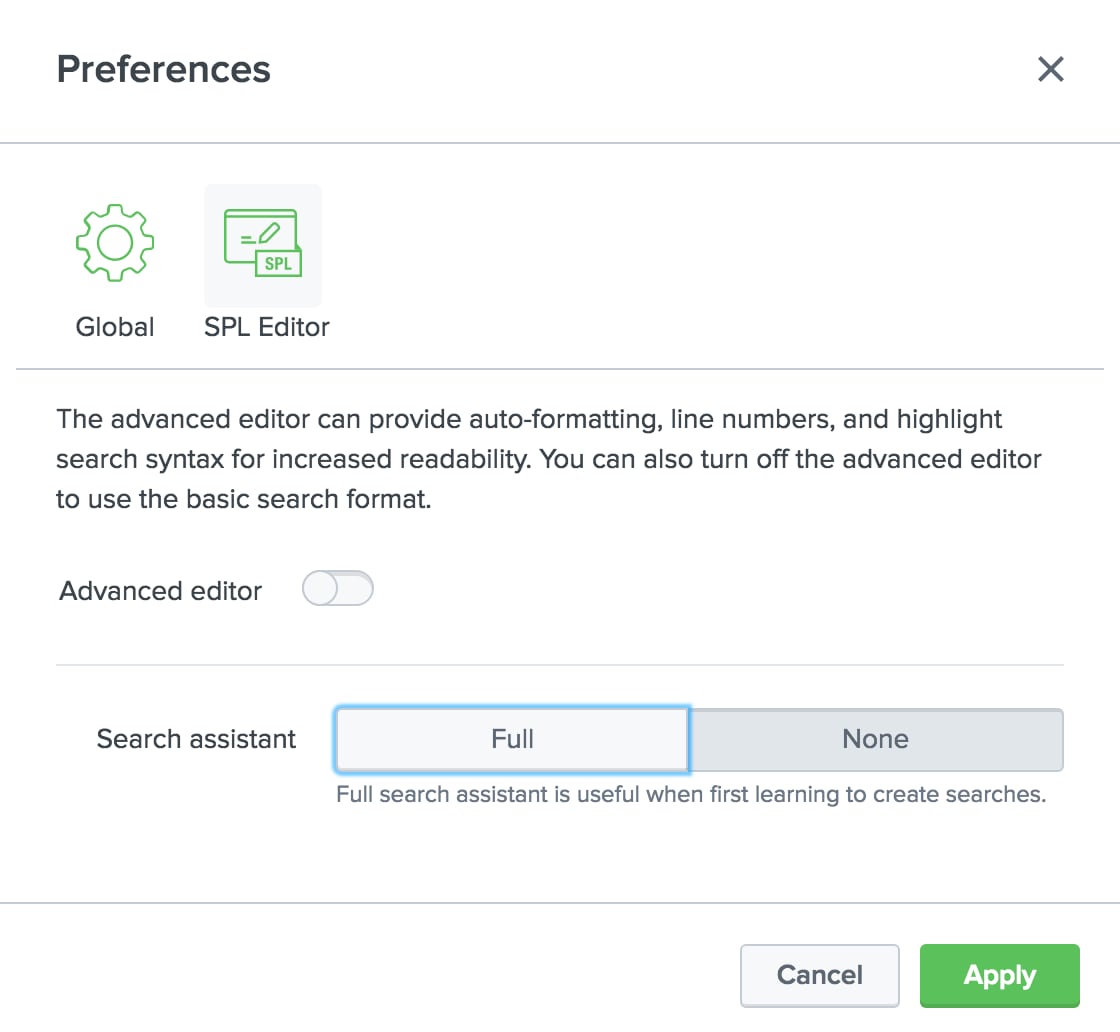 Now the Splunk search bar should be accessible to screen readers.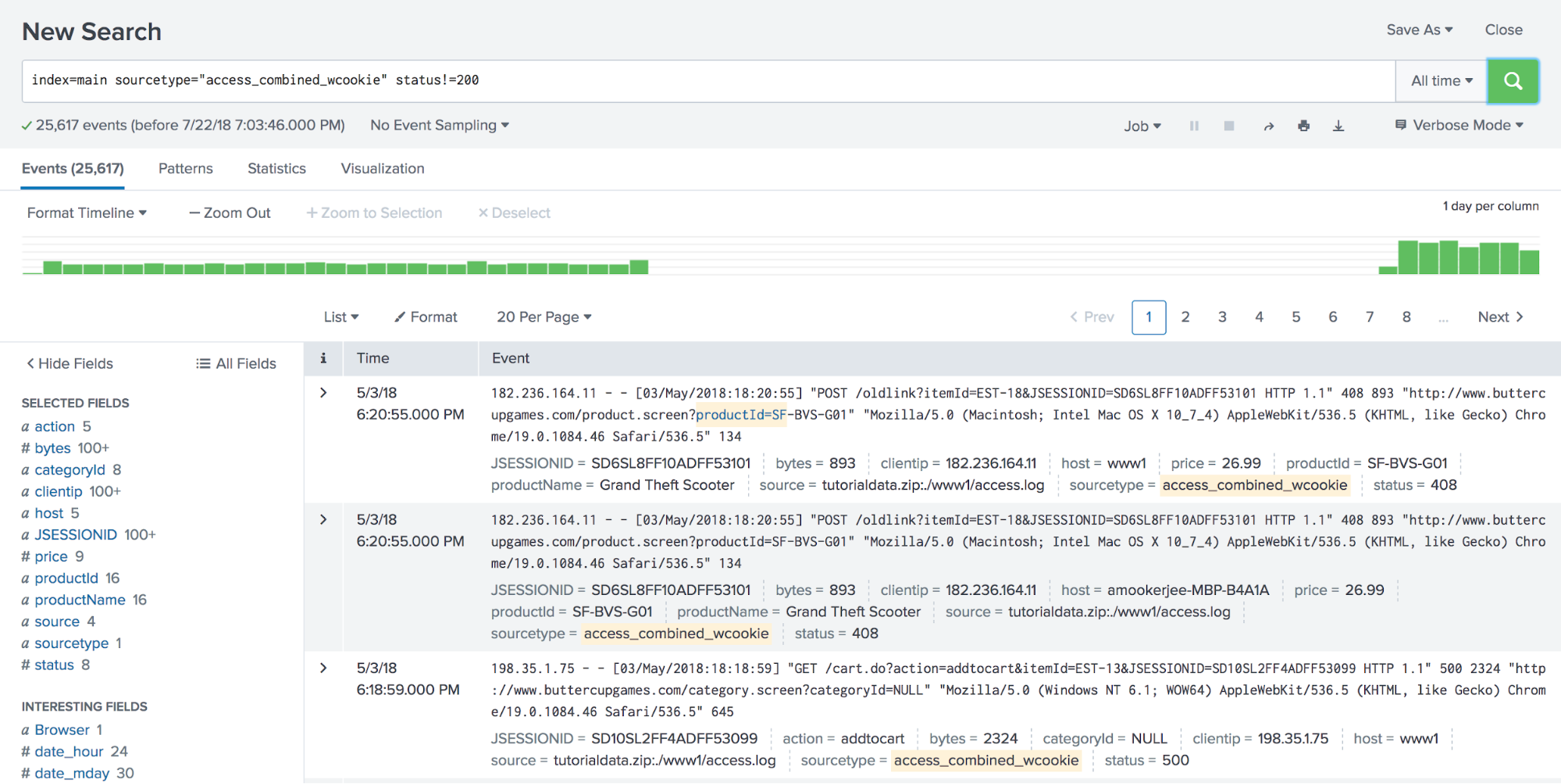 Splunk Enterprise is exhaustively tested using the JAWS, ZoomText and NVDA screen readers. Many issues identified in this testing have been addressed in the Splunk Enterprise 7.2 release.
Improved Keyboard Navigation
The Splunk UI was enhanced to make it completely navigable via the keyboard, avoiding any traps, and providing sufficient focus state as indication.




An example of using a keyboard to navigate to the Job settings in the search bar is shown below.



Visual Contrast and Focus
Another important accessibility consideration is for the UI elements to have the proper visual contrast and focus. Multiple areas in the Splunk UI with poor visual contrast were identified and fixed by either changing the foreground/background colors, size of text as well as the font. An example of where we fixed contrast issues in the UI is shown below.




We also introduced dark mode dashboards with improved visual contrast. A screenshot is shown below.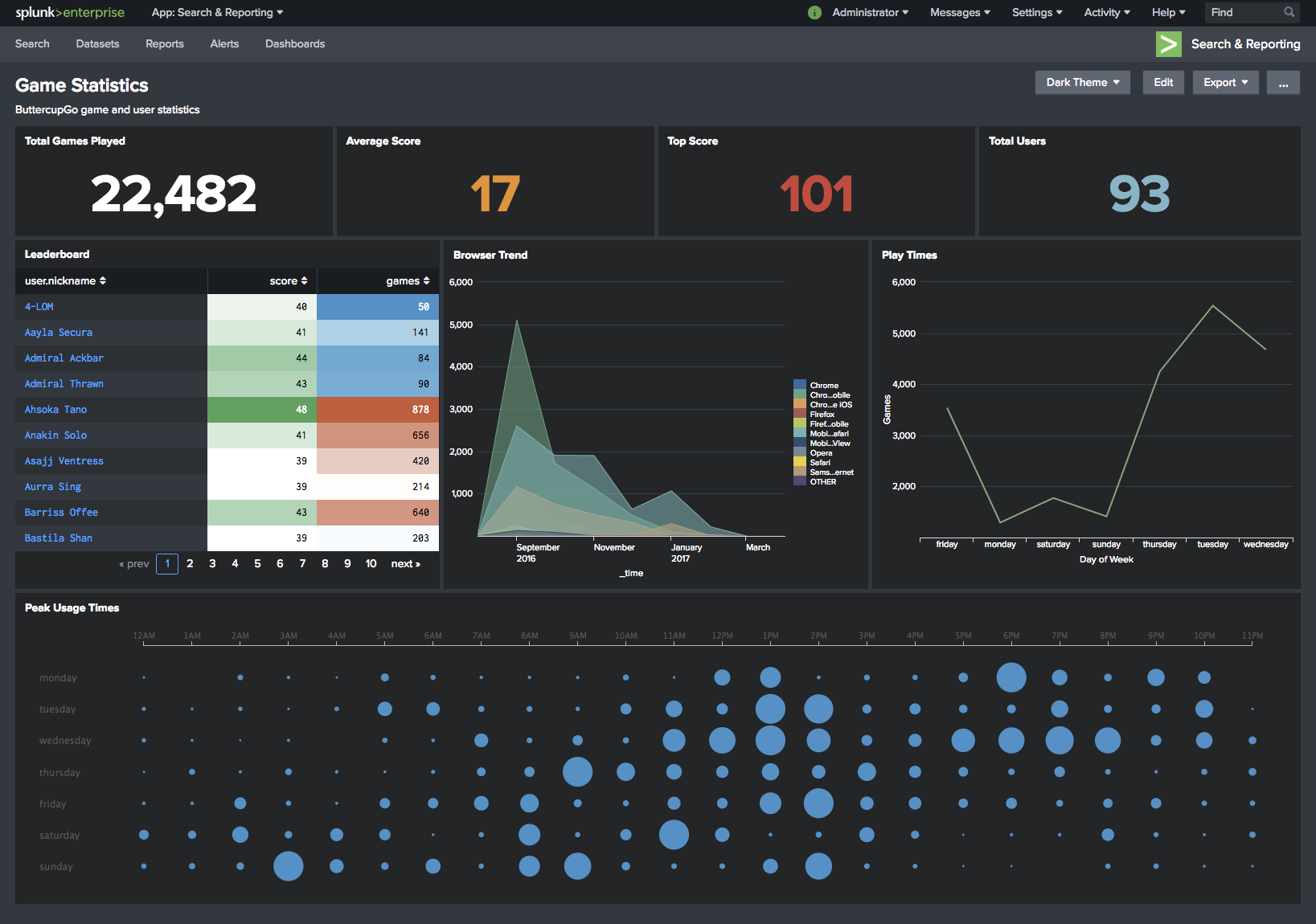 UI elements with poor focus were identified and fixed. An example is shown below:

It's a Journey
We have taken significant strides in making Splunk Enterprise more usable for our users with disabilities, but we also realize that it's a journey where we rapidly iterate and make Splunk better based on customer feedback. I'd like to share on such customer story. Shan Noyes, a Technical Analyst at SaskTel—a telecommunications provider in Saskatchewan, Canada—has been using Splunk with the JAWS screen reader to perform security investigations.

Based on Shan's feedback, we've made several accessibility improvements to Splunk. Today Shan writes SPL queries in the Screen-Reader friendly editor, easily navigates the UI and, as a result, gets his work done faster. Please read Shan's blog, "SaskTel Partners With Splunk to Improve Accessibility for Visually Impaired Users," to learn more about his experience using Splunk.
We welcome our customers to evaluate Splunk Enterprise 7.2 and give us your valuable feedback for making the product better.
Happy Splunking!