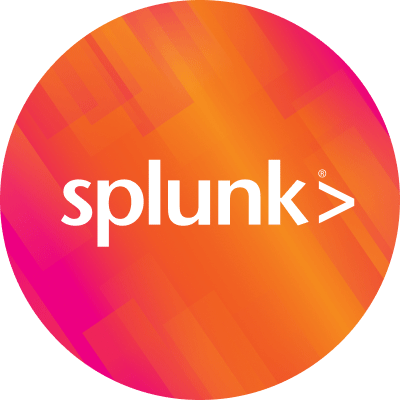 By Splunk December 16, 2019
This year at .conf19, we released a new, single dashboarding framework for the Splunk portfolio that provides a host of new and exciting features out of the box — everything from advanced layouts to modern visualizations.
Why did we make this investment when we already had both Glass Tables and SimpleXML dashboards available?
Well, these two frameworks were built for distinct use cases, each necessitating a different set of capabilities and limitations. What we've observed since releasing those frameworks, however, is that developers here at Splunk and across our customer community are shipping apps and products faster than ever before; apps and products that address increasingly complex problems. The problems they're solving aren't as cut and dry as the use cases Glass Tables and SimpleXML were designed to address. The problems they're solving can't be successfully tackled with distinct capabilities, or the consequent limitations.
These apps and products need a consistent dashboard experience across both embedded app pages and the editor end-users leverage to create custom dashboards. These apps and products need to ship a first class developer, creator and consumer experience.
The goal of this new framework is to combine the strengths of Glass Tables and SimpleXML while addressing each of their shortcomings.
With Glass Tables, it's very easy to leverage absolute layout and a WYSIWYG editor to tell a clear and simple story. Unfortunately, there are really only a handful of visualizations available and a Single Value isn't always the right way to represent an insight. There also aren't any export options.
With Simple XML, you can quickly move from search to any of a wide range of visualizations, but it can be difficult for a dashboard consumer to distill the key insight from a wall of data. CustomJS and CSS also allow developers full flexibility to customize and extend the dashboard, but incur a maintenance cost on each upgrade. Export to PDF is available, but drops all styling.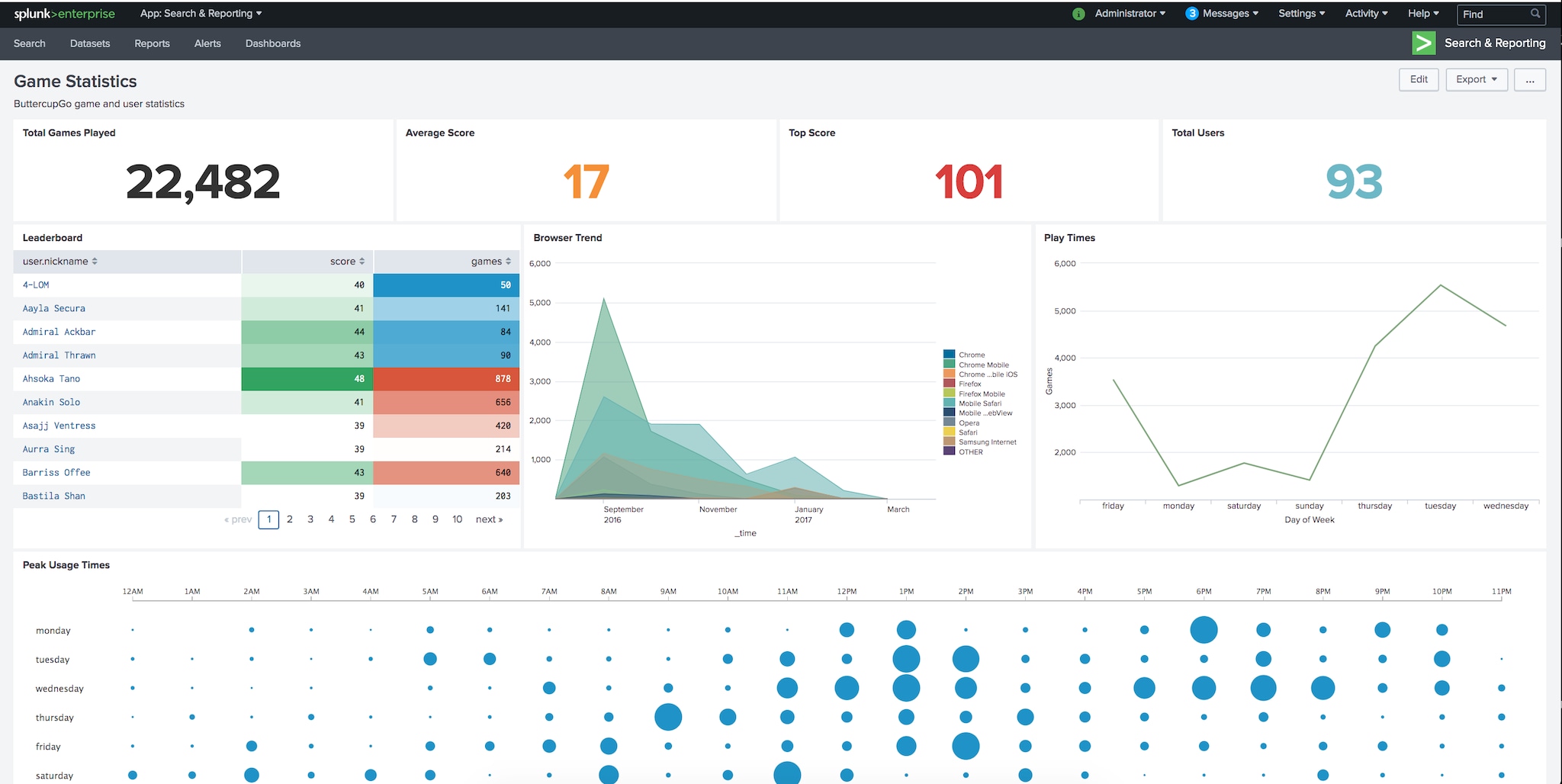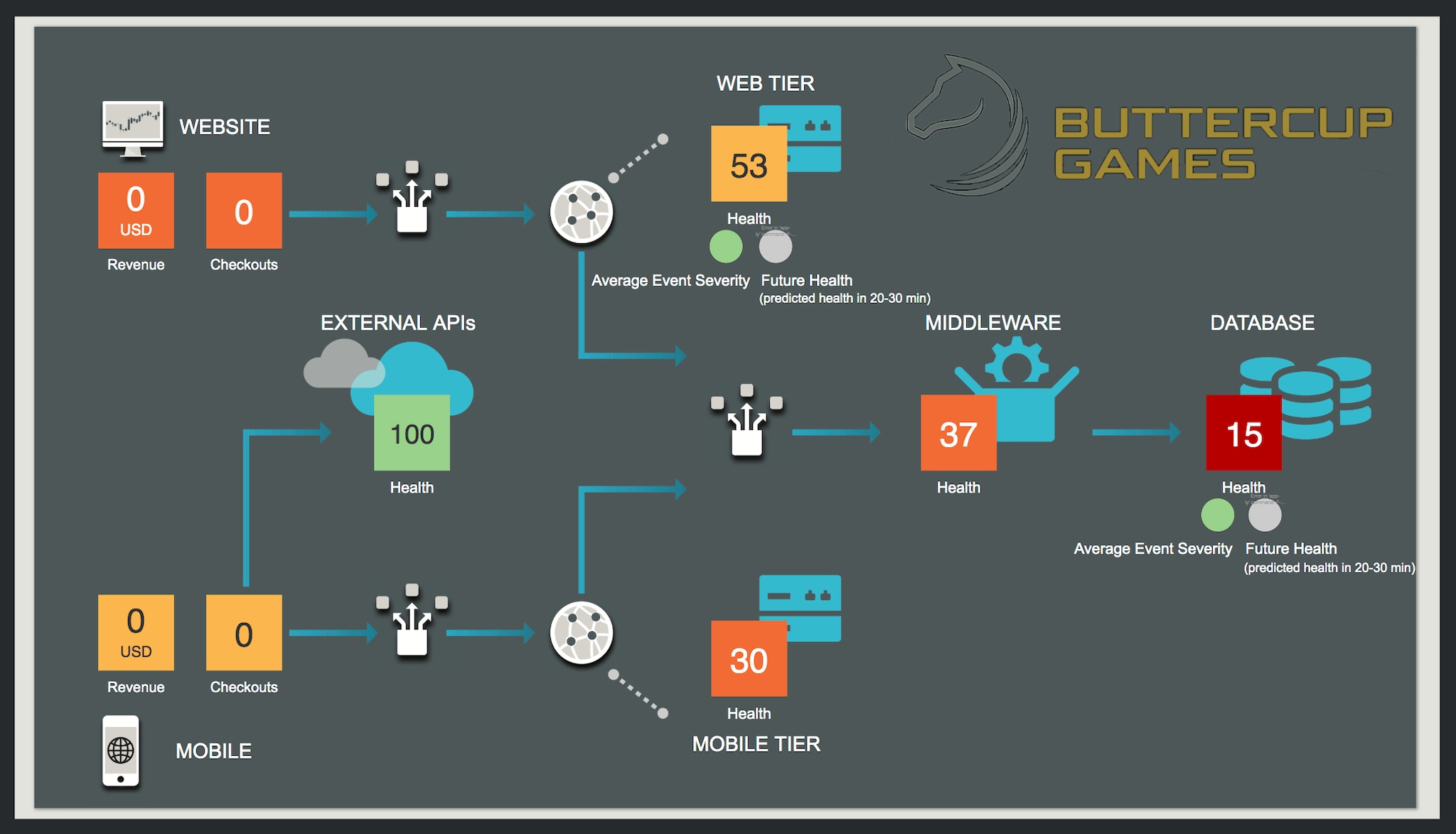 SimpleXML and Glass Tables dashboards each do several things well, but ultimately limit what's possible to create strictly through the editor
Creator & Consumer Experience
With the new Splunk Dashboards, you will ultimately get the following all in the same place:
Advanced Layouts: Pixel-perfect positioning that lets you tell a story with your data
Layering: Overlay shapes, custom images and icons with charts to enhance your story
Modern Visualization Library: Expanded visualization library with an updated look and feel
[Coming Soon] Content Export: PNG Export that retains the look/feel of your dashboard
[Coming Soon] Easy On Interactivity: Simple to enable interactivity between inputs and visualizations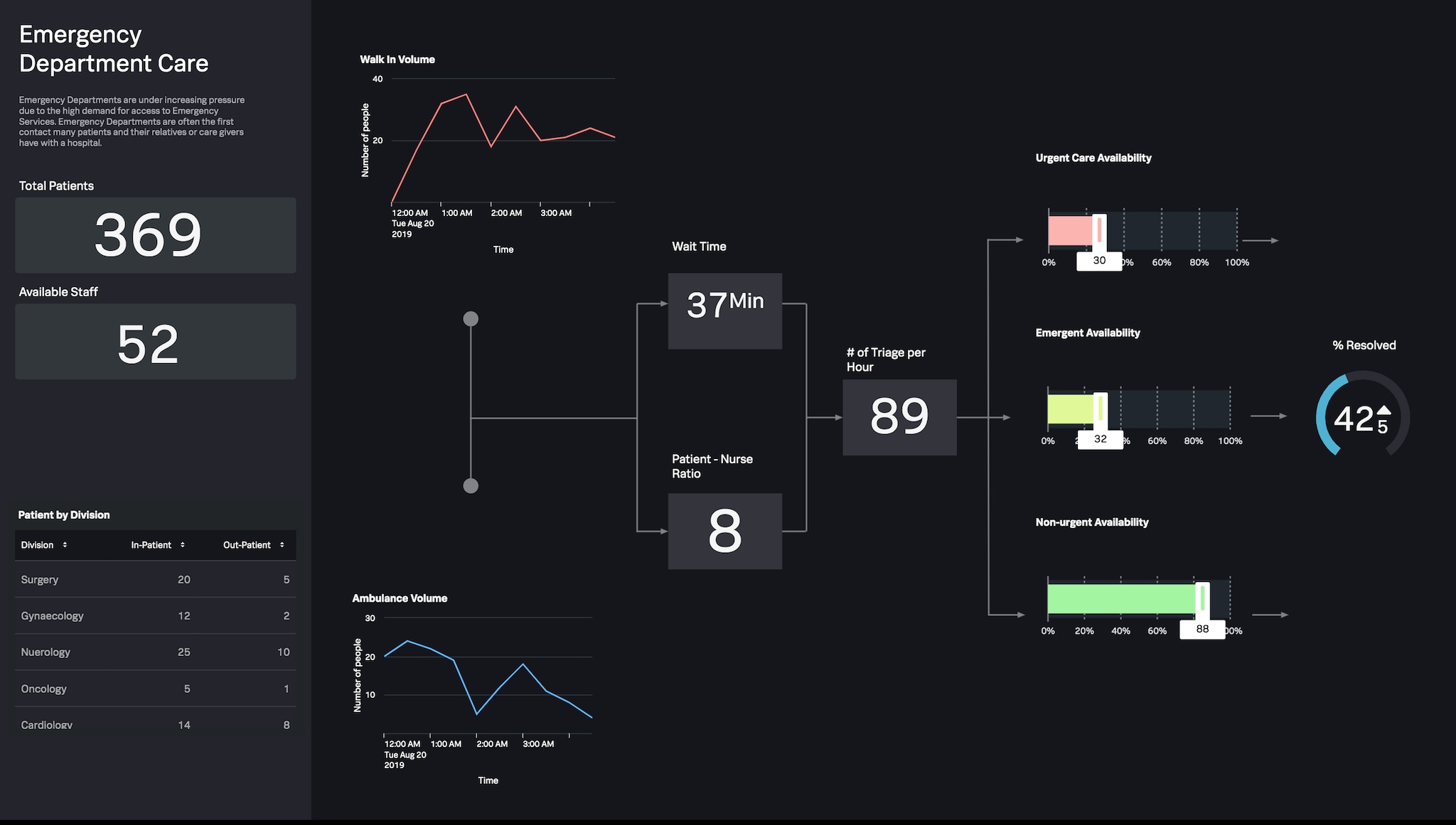 Pixel-perfect positioning and an extensive quiver of visualizations lets you tell the right story and make it easily consumable by others in your organization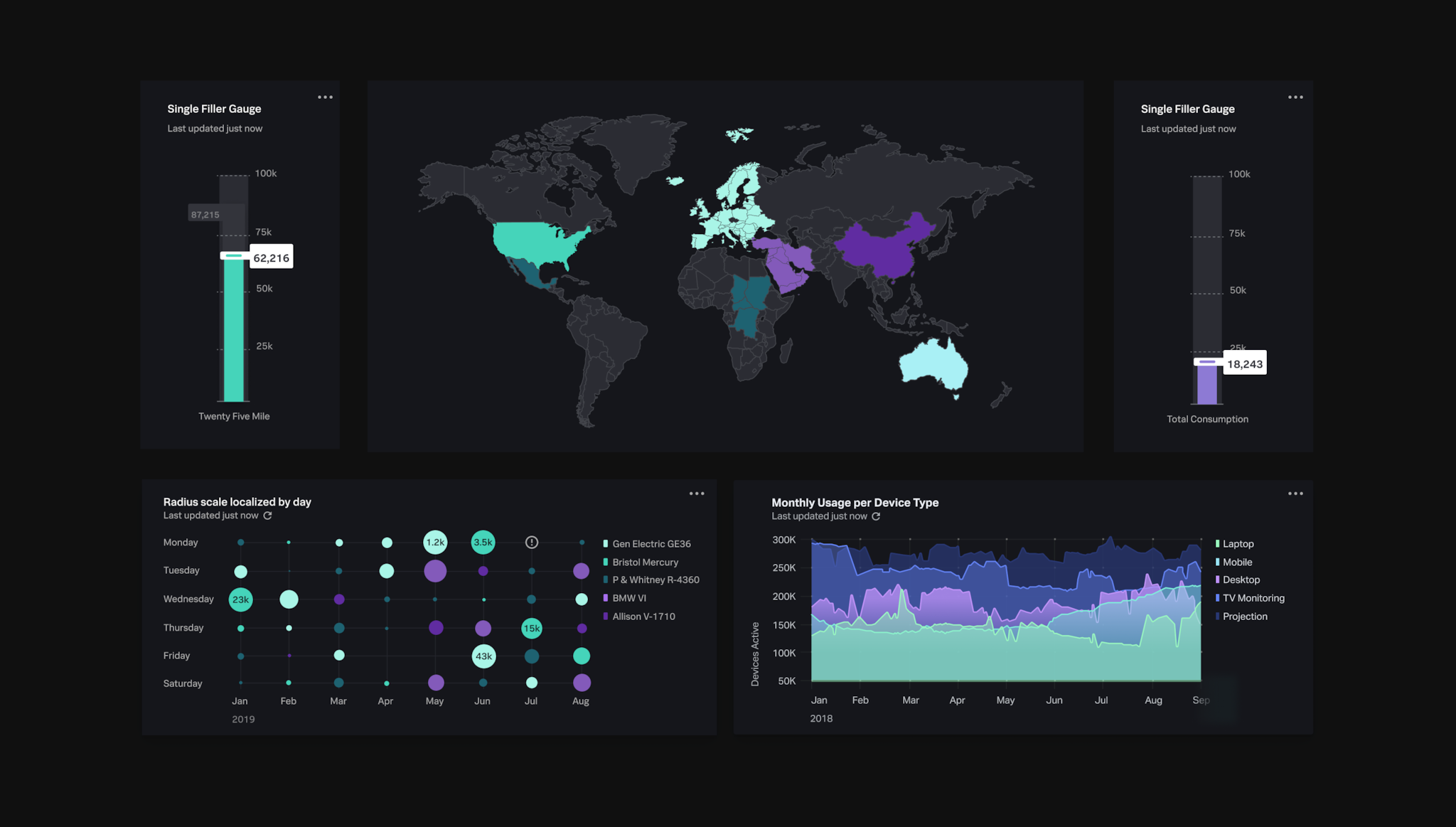 Modernized visualizations add polish and performance to your dashboard
App Developer Experience
Developers can install this framework via npm and then immediately leverage a modular, extensible and embeddable framework that you can host and run anywhere. You can rely on well-documented and versioned APIs and build/test/deploy with your preferred tooling.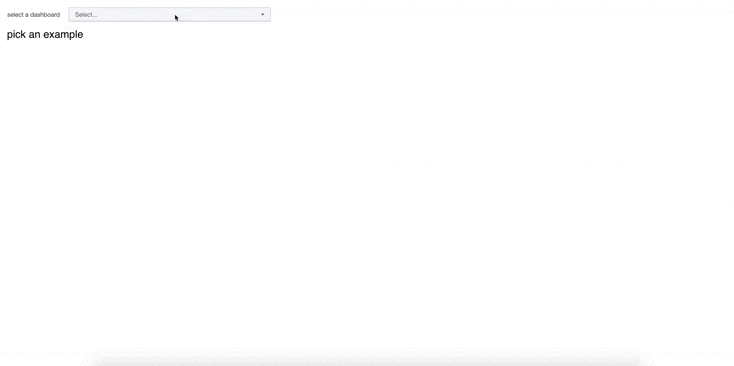 Developers can utilize the same library to build apps that you can host and run anywhere
Learn More
The best way to get up to speed is by building a dashboard in the new framework!
Dashboards Beta App on Splunk Enterprise: Install the beta app, compatible starting with Enterprise v.7.3 via Splunkbase
Splunk Investigate on Splunk Cloud Services: Sign up for a Splunk Investigate free trial and create a new dashboard
ITSI: Upgrade to ITSI 4.3+ and visit the documentation to get started
Developing react apps for Enterprise and SCS: Install the packages via npm and leverage sample react apps for Splunk Enterprise and Splunk Cloud Services
More coming soon!

Using search-backed inputs provides a dynamic and interactive consumer experience

I'd also recommend rewatching any of the sessions from .conf that you may have missed:
So What's the Future of SimpleXML and Glass Tables?
As we constantly strive to improve your dashboarding experience in Splunk, this new framework will eventually supersede both SimpleXML and Glass Tables.

In the future, you'll see the new framework light up across Splunk's entire portfolio of products. Ultimately, both SimpleXML and Glass Tables will gradually be phased out of the product portfolio in a controlled and supportable manner, leaving a single development, editing and visualization experience to learn and use.
We Want to Hear From You!
We're making this investment as an organization to benefit you, our Splunk customers. We'd love to hear what you think of the new framework, what we can improve and what should come next!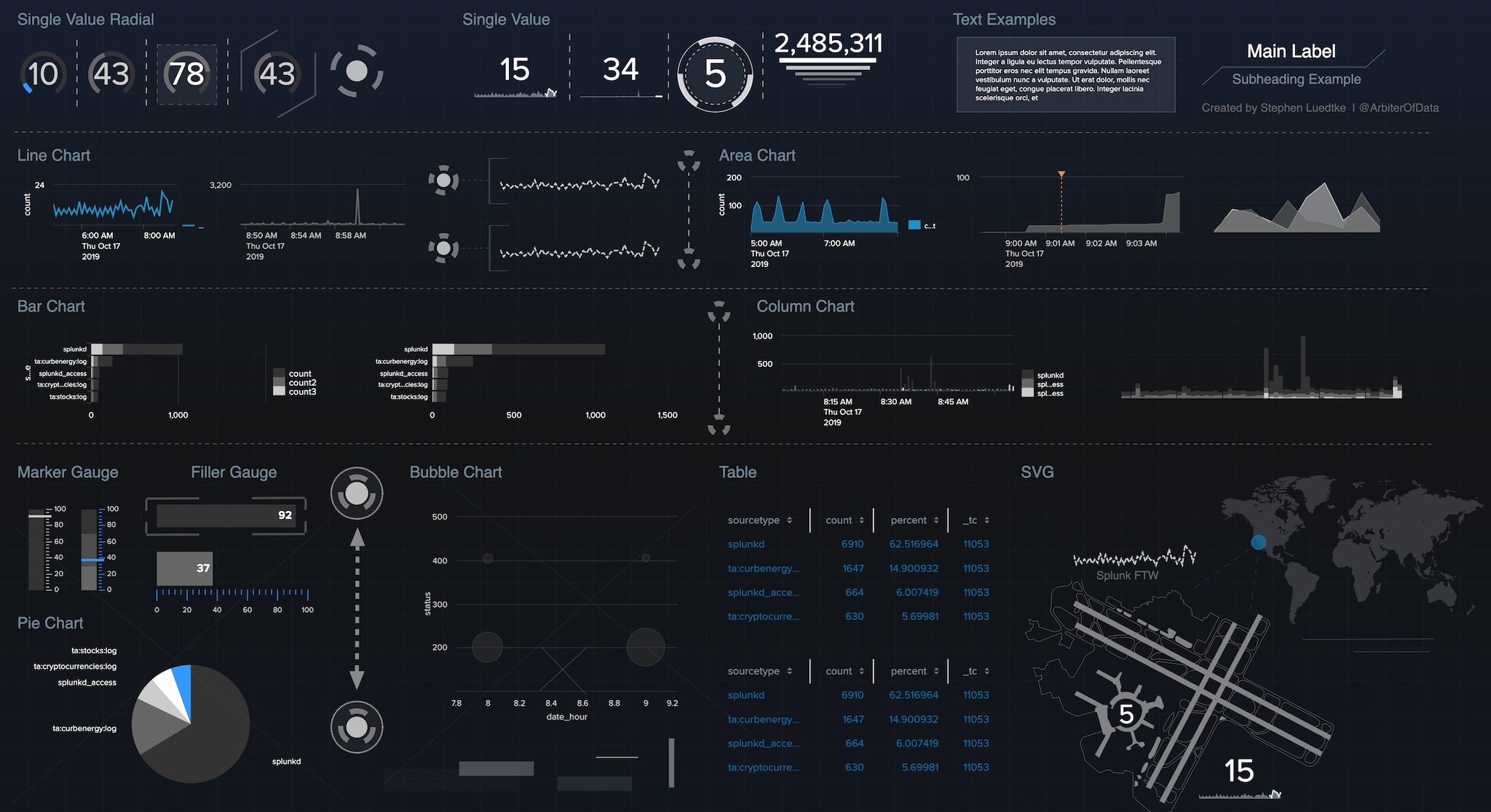 Leveraging layers with shapes and visualizations takes your design to the next level
Please fill out our surveys about what you'd like to see in Dashboards and Visualizations or contact the team directly by emailing dashboards@ or visualizations@.
Also keep an eye out for a future engineering blog post covering exactly how the team built this solution.
Onward and upward!
----------------------------------------------------
Thanks!
Miranda Luna