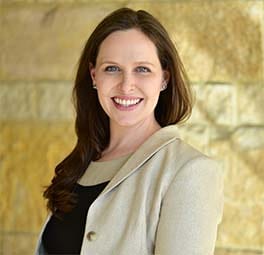 By Anna Mensing May 27, 2020
At Splunk, we're listening to our customers and offering more predictable, flexible, and familiar pricing options as part of our Data-to-Everything Pricing model. In particular, Splunk's new infrastructure pricing metric changes the paradigm of how much data you can analyze with Splunk, allowing users to move toward a value-driven pricing model that better aligns what you pay with real value you can extract from using Splunk products. Infrastructure-based pricing is available in Splunk Cloud, Splunk Enterprise and premium solutions Splunk Enterprise Security and Splunk IT Service Intelligence.
Splunk's Data-to-Everything Pricing model offers both more flexible ingest-based pricing options up to unlimited data, as well as the new infrastructure pricing metric that empowers customers to go all-in with Splunk. Our biggest advocates communicated that they want to do more with Splunk, but offering ingest-based pricing alone limited their ability to leverage all data available, making it difficult to predict and forecast costs especially as they want to branch out to additional use cases beyond IT and Security use cases.
Splunk's pricing model offers four pricing options to help customers take advantage of their growing datasets and turn data into action.
Infrastructure-Based Pricing
Infrastructure-based pricing is an alternate way to purchase Splunk's software and SaaS products based on the compute capacity consumed, rather than data volume ingested. It includes options for some of our on-premises and cloud products, and allows customers to control the amount of product consumption while making explicit choices between search response times and amount of data indexed.
New admin monitoring capabilities are now available to manage and monitor infrastructure metric (SVC or vCPU) usage in the newest Splunk Cloud releases and 8.0.3 maintenance release of Splunk Enterprise.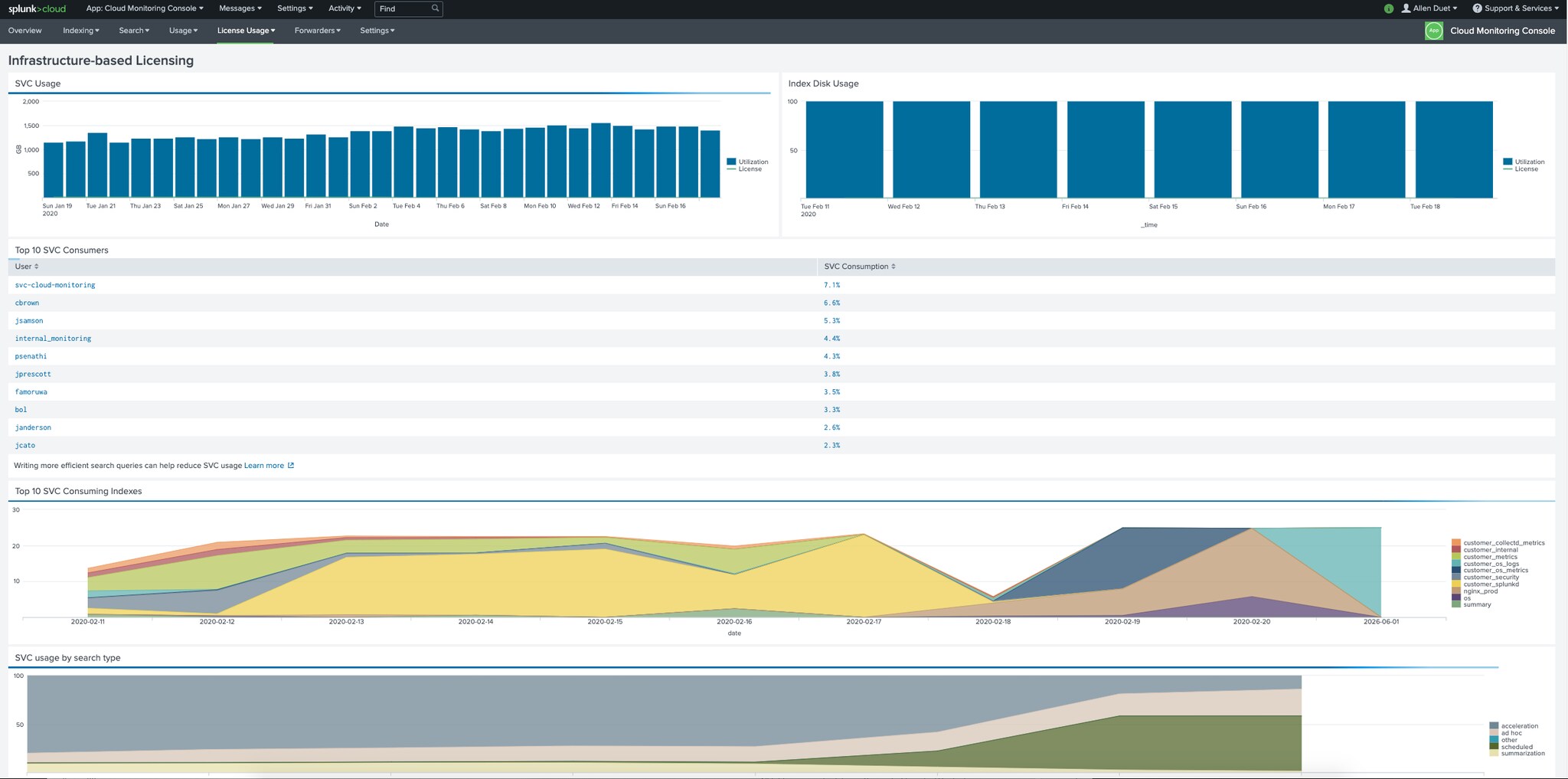 Predictive Pricing Program
The Predictive Pricing Program (PPP) offers pricing to customers based on predefined volume tiers up to unlimited ingestion. Customers can consume up to the maximum in each tier for a single price, and get clear visibility in the cost of the subsequent higher tiers, for more predictability. This works for customers who are already comfortable with ingestion licensing and makes it much easier to purchase and implement Splunk for large use cases. It is available for Splunk Enterprise on premises licenses.
Well-Known Ingest Pricing
Ingest pricing offers volume-based pricing to customers based on GB/day data ingestion into Splunk products. This well-known pricing option continues to be available to new and current customers to get the maximum value from ingested data without added cost to increase search activity. Customers purchase a GB/day data ingest amount and can ingest data up to that amount per day. If customers need to use more data, they can purchase the next ingest level available all the way up to unlimited data volumes.
Rapid Adoption Packages
Splunk Rapid Adoption Packages provide customers an easy path to getting started and rapid time to value with the most common IT and security challenges. Customers can scale with multiple pricing options. Splunk offers a number of Rapid Adoption Packages designed for specific use cases to align the costs with the value the package provides.
Explore our pricing overview and connect with a Splunk pricing expert to learn more about which flexible pricing option will best meet your data needs.