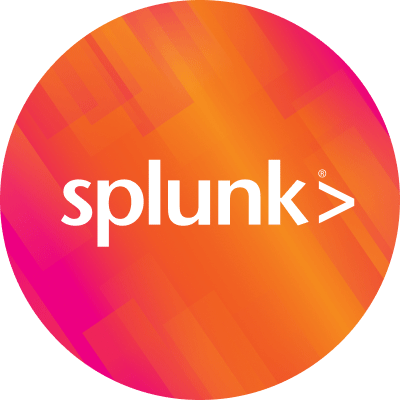 By Guest October 23, 2018
This is a guest blog post from John Hillock, Jim Simpkins and Derek Fletcher at NetMotion.
At NetMotion Software, our goal is to help the connected world move more smoothly, seamlessly and productively using our technology.
One of our key applications, MobileIQ, allows our customers to gain visibility into networks, applications and devices so they can put the appropriate amount of resources against the current state of the real world.
When Splunk reached out to us about joining the Splunk Developer Cloud (SDC) beta, we were excited to test drive the new app building paradigm and take advantage of more flexible and cost-effective scaling options. We decided that a proof of concept for a next-gen Mobile IQ would be a great fit for the beta.
Like most companies, we don't want to be in the hosting business and don't want to maintain a team just to manage our Splunk infrastructure. We'd like that to be handled behind the scenes by experts who understand search heads and indexers top to bottom so we can instead focus on building what our customers need.
For development, we used Visual Studio, Material UI, MapBox, the new Splunk Cloud SDK for JavaScript, Splunk react-visualizations and various Splunk dashboard components.
During the beta, we sent network connectivity data from an existing Splunk Enterprise instance to our SDC tenant using a heavy forwarder. We then displayed this information in a dashboard using the SPL v2 `geo_hex` command, where the color and height of various bars on the map correspond to signal strength.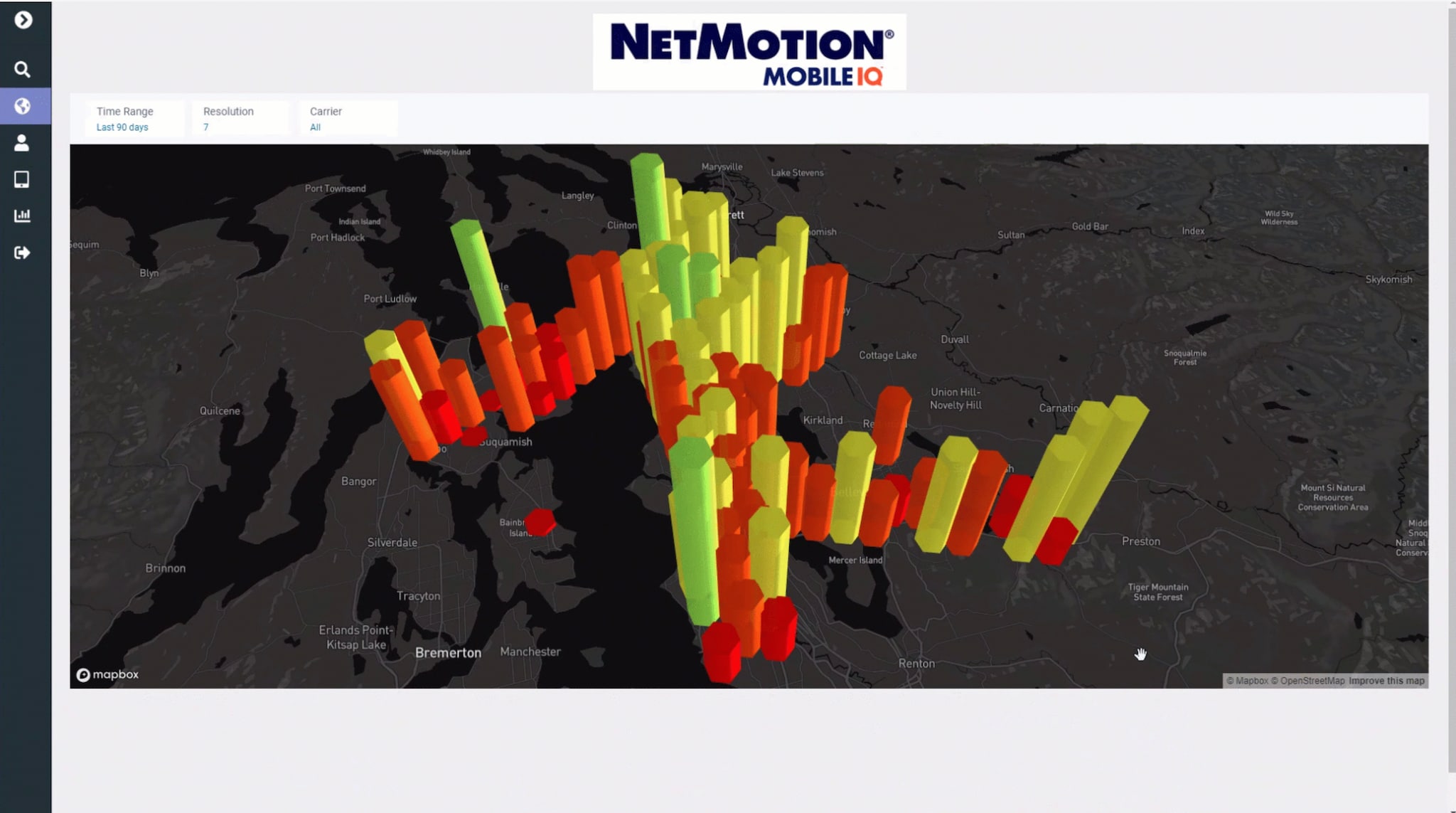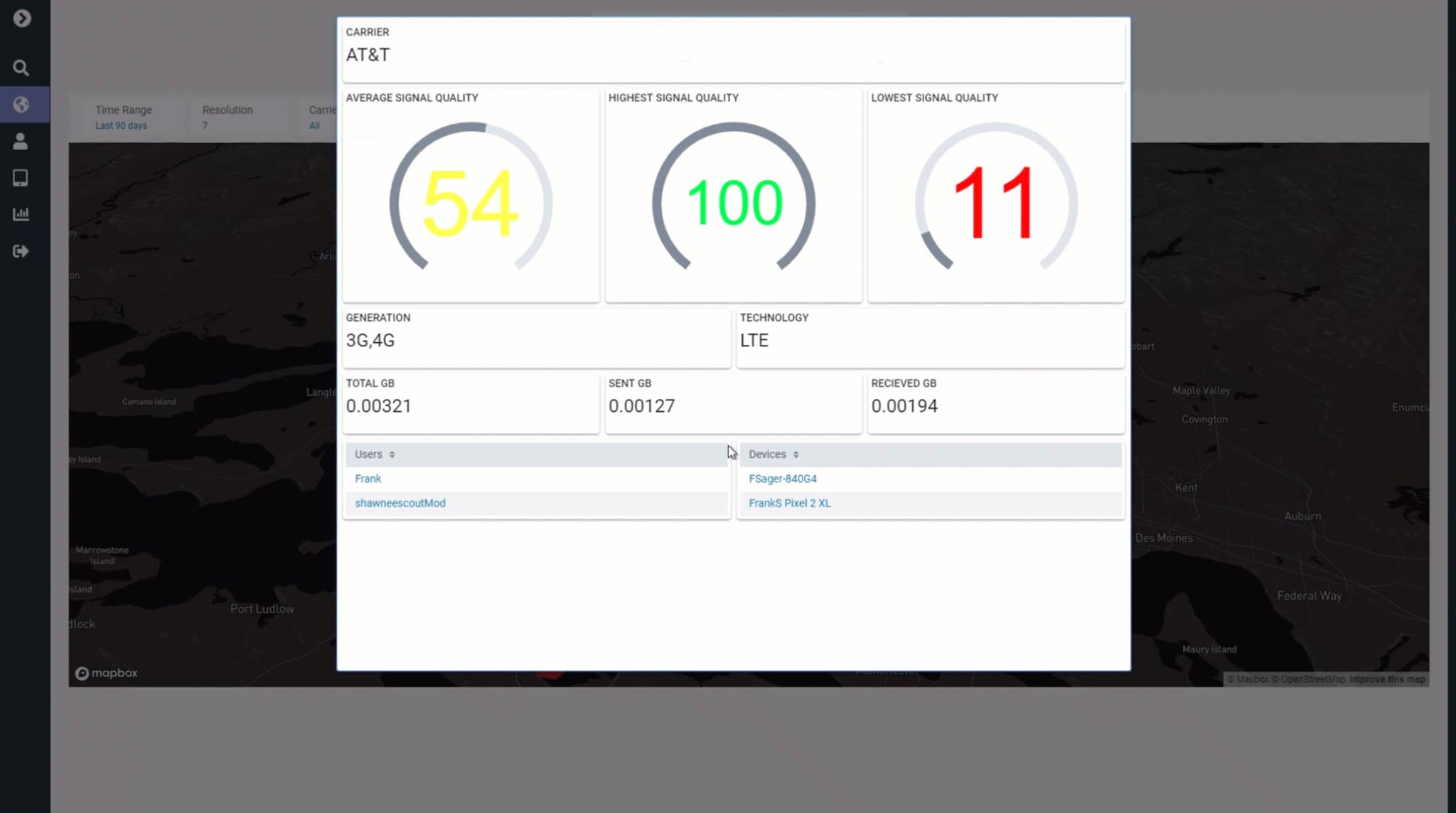 And we got it all done in 2 weeks.
Although we were initially most excited about the new platform eliminating infrastructure resource barriers and utilizing more flexible scaling options, we also came across a few other benefits:
New, more structured and performant SPL

SPL v2 offers more structured syntax—lists and fields are comma-delimited, options precede arguments—and the parser is more performant.
If you haven't had the chance to dive into SPL v2 yet, we encourage you to catch the .conf18 session, "Search On Splunk Developer Cloud."
New, React-based dashboarding & visualization framework

The Splunk dashboard framework was easily extensibile—we integrated both Uber's DeckGL and a MapBox visualization.
The new dashboarding framework upgrades from an XML to a JSON dashboard definition. Splunk's also moved to react visualizations and makes it easy to utilize either what they provide out of the box or third-party components.
It's much easier to supplement the core dashboard with additional views. In our app, zooming in and out updated the resolution of the map and redrew signal strength bars.
Custom Events & Behavior

We also added a modal that allows users to drill down on signal strength in any area for additional detail.
Expanded, flexible tooling & ecosystem

The Splunk Cloud SDK for JavaScript provides low-level control over our searches and state and the tooling ecosystem allows us to mix and match to deliver a completely custom experience.
If you want to learn more about our experience developing with SDC, please watch our .conf18 session, "Splunk Partners Demonstrate Apps Built on Splunk Developer Cloud," or reach out on Twitter @NetMotion.
John, Jim & Derek