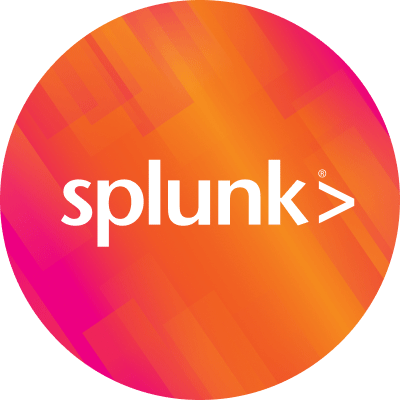 By Splunk November 03, 2016

Allow me to paint a quick picture for you and then ask a few simple questions that are intended to significantly advance your career.
You work at a company, in an organization and at a job that pays the bills. Your job is two parts keep the train on the tracks and one part emergency repair person. Said another way, the long bouts of mundane routine is interrupted by emergencies not of your doing and most of the time not your responsibility but hey, when something breaks everyone gets involved.
The above story could be someone in IT, Security – or even the business (as we all have our part to do and each person contributes to the daily function of the organization). Now for the fun part, you know where we change your career trajectory forever with simple questions!
What if you could tackle an opportunity no one see's but we all know is there?
What if you found a way to leverage unseen and unused assets to bring game changing insights to your organization?
What if you could forever change the expense line, the revenue line or the risk profile of your organization?
Answer: Your career would never be the same!!!
Do I have your attention?
At this point I want to highlight that I refer to the above questions as finding your "Art of the Possible"question. The one that sparks interest, passion and allows you to put in those extra hours because you know this is one of those career defining moments and you will never be the same once you tackle and answer the "Art of the Possible" question.
Addressing these questions takes three things.
You need to think about your industry, business and company and identify what makes the business go, identify where the inefficiencies might be and lastly be willing to recruit additional members to your team if you find areas outside your specific domain expertise.
Next you need to appreciate that your organization is sitting on a mountain of unused assets in the form of machine data. Machine data is an authentic record of what happened; is part of every process or service and is unused by almost every organization outside of simple trouble shooting. This is not okay and it is these unused assets that will drive the value you uncover by address your "Art of the Possible" question.
Finally, you need to leverage Splunk as it is the only data platform that is flexible enough to capture all your machine data regardless of type. This unique ability to capture and relate data of all types means you can tackle all different kinds of questions, find value either missed or ignored and become the individual that reduces the expense line, increases the revenue line or reduces your company's risk profile.
I truly hope you are getting inspired and thinking about what you could do to significantly advance your career. However, if I were you I might need just a little more of a push or something to help crystalize the possibilities. I get it so allow me to reference demonstrations of someone answering their "Art of the Possible" question and forever changing their career trajectory.
Apply Machine Learning to predict sales and manage inventory:
Predict the next play in the NFL:
Gain end-to-end real time visibility into complex payments process:
See more examples regarding the Art of the Possible.
In closing, if you have some ideas and are looking for a partner to help turn that idea into a reality, you can request a free Art of the Possible Workshop and we'll work together to see what your "Art of the Possible" question could deliver.
There you have it. It is up to you. Are you happy with the status quo or do you want to make a difference?
Have a great day!!!
Z
----------------------------------------------------
Thanks!
Michael Zuber